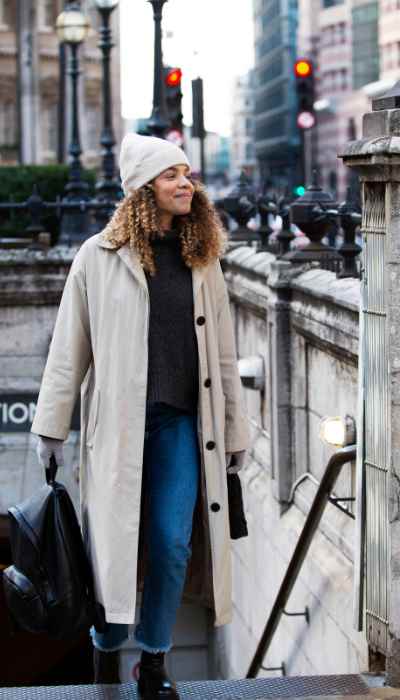 While European designers dominate the fashion industry, British luxury fashion brands have made a name for themselves in recent years. Thanks to the royal seal of approval, many of these brands are likely already on your radar. But, whatever your aesthetic, there is a UK designer for you. We've compiled a list of the most popular British designers you should be aware of and some up-and-coming names. One of these legendary designers might lend a bit of British charm to your wardrobe.
Vivienne Westwood
The late Vivienne Westwood was the epitome of Britishness. The Derbyshire-born designer launched her business in the early 1970s and was credited with defining British fashion. She began by outfitting punks and incorporating the Union Jack into many of her clothing products, and she became one of the most successful British designers. When many think of a designer's dress, she's the first that comes to mind. There are many brands like Vivienne Westwood, as she's such an inspiration to many.
Molly Goddard
Molly Goddard came into the London fashion scene in 2015 with her huge, bold, and stunning tulle designer dresses that inspire powerful women worldwide to embrace their inner princesses. Goddard has proved that she's more than a one-trick pony in recent years by designing a slew of buzz-worthy garments and accessories, including bonny bow-adorned cardigans, ruched leather handbags, and balloon sleeve blouses. Who knows where her namesake brand will go next?
Victoria Beckham
A former Spice Girl, Victoria Beckham debuted her fashion collection in 2008. The company has expanded to include a sister label (Victoria, Victoria Beckham), accessories, and eyewear. All four Victoria Beckham collections are created at her London studio, and the brand's first store opened in Mayfair in 2014. The eponymous stylish design label features refined clothing, footwear, and accessories. A long-term cooperation with lifestyle brand Reebok offers colorful sportswear designed to be used in the gym or while relaxing at home alongside designer wear.
Alexander McQueen
The late Alexander McQueen founded this luxury fashion brand in 1992, and it was famed for staging some of the most extravagant runway performances that fashion week has ever seen. The self-proclaimed 'bad boy' designer was known for pushing boundaries with designs that were rebellious, gothic, and dramatic. Sarah Burton took over as design director after his passing in 2010, bringing a new-gen femininity to the collections. She went on to design one of the world's most iconic gowns, the Princess of Wales's wedding gown.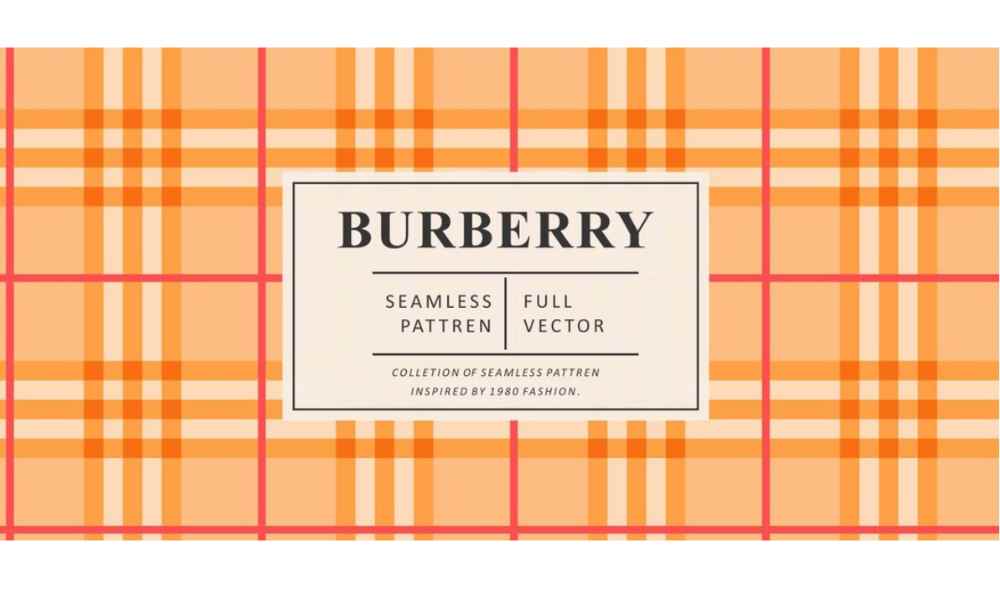 Burberry
Burberry has been a staple on the catwalk for years, with its unmistakable check pattern, trench coats, and scarves worn by everyone. Although Yorkshire-born chief creative officer Christopher Bailey was only recently appointed president, having worked his way up through the firm since 2001 – and previously headed up womenswear at Gucci in Italy – it's safe to assume that Burberry's future is bright and deserves to be included as one the top British luxury fashion brands.
Stella McCartney
Stella McCartney, the daughter of Paul and Linda McCartney, began her fashion career after graduating from Central Saint Martins College in London in 1995. Her graduation collection was worn by supermodels Kate Moss, Naomi Campbell, and Yasmin Le Bon, firmly establishing her as one of Britain's top designers. Her fashion house debuted in 2001 and presently offers womenswear, menswear, and childrenswear. In addition, Stella McCartney is known for her animal rights activism, and her clothes are free of fur and leather.
Temperley London
Temperley London is a great place to start if you want to make your presence felt and stand out with a gown with personality. Alice Temperley founded the independent company in 2000, offering ready-to-wear and bespoke evening gowns and all-around dresses for ladies with a bohemian and feminine aesthetic. The label is also noted for adorning gorgeous textiles with sophisticated embellishments, resulting in feminine pieces that are yet uniquely British in appearance.
Giles Deacon
Giles Deacon initially wanted to be a marine scientist, but after failing his chemistry A-level, he enrolled in an art program. He is now a well-known designer with his own fashion house and clients such as Pippa Middleton. He's also dabbled in design, producing work-from-anywhere capsule collections.
Nensi Dojaka
After being awarded the LVMH prize for 2021, spectators were eager to see what Nensi Dojaka planned to send down her next runway. Dojaka broadened her image of the Nensi Dojaka woman with her newest collection, including new designs and fabrics such as puffer coats, leather tailoring, dresses, and sequins. I'm excited to see what Nensi Dojaka's romantic, seductive, and simple fashion agenda has in store for us next.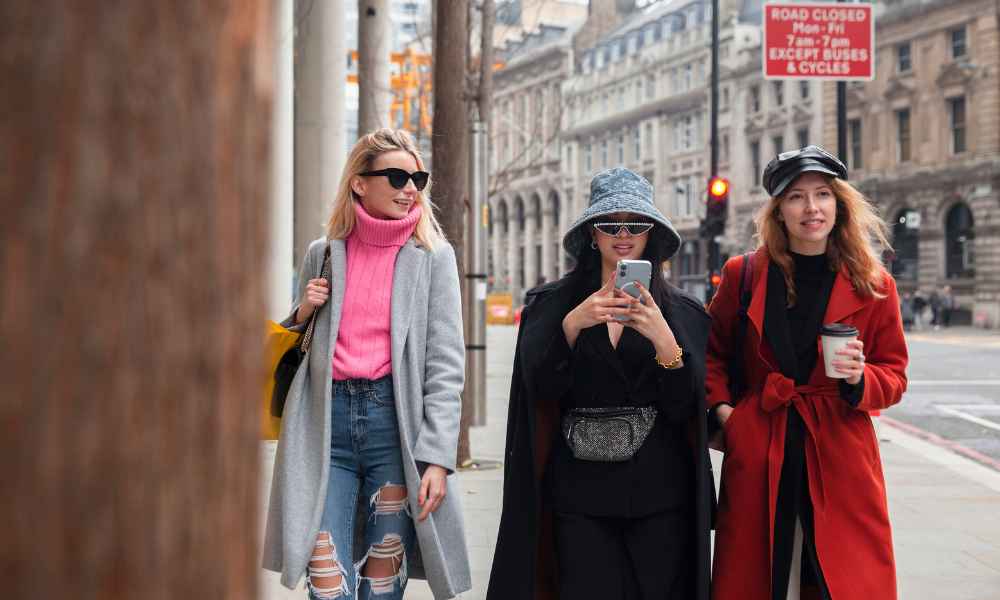 House of Sunny
The East London-based firm, known for its '70s motifs and vibrant color scheme, has drawn customers to its product line on Instagram and TikTok. The brand's best-selling Hockney Dress flew off the shelves four times last summer thanks to Kendall Jenner's appearance. Even without celebrity recognition, the brand's success is based on its commitment to environmental responsibility and aesthetics.
Margaret Howell
The designer was born and raised in post-World War II Britain. She began sewing as a young child and later studied fine art at Goldsmiths. Although she has more than 100 outlets and a devoted following in Japan, her utility coats and placket shirts are authentically British.
Bora Aksu
Bora Aksu, a British fashion designer, excels in using his collections to tell a narrative. Since his Central Saint Martins graduate show in 2002, the designer has gained popularity for his whimsically romantic, excessively feminine, and dazzlingly colorful creations. Consider delicate lace, embellished collars, voluminous skirts, and a sweet color scheme. Many of Bora Aksu's period-inspired collections include historical references, such as opera gloves, lace-up boots, lavish bows, and lace lapels.
Rixo
Henrietta Rix and Orlagh McCloskey, graduates of the London College of Fashion, founded the British brand Rixo in 2015, and since then, it has become the go-to for vibrantly colored and printed dresses. Rixo is a brand that every Instagrammer is obsessed with. The outfits are ideal for weekend wear and can be quickly changed into wedding guest attire when worn with heels or wedges.
Final Thoughts
Fashion is an essential and culturally significant aspect of self-expression and a vehicle of influence. As a result, fashion wields considerable power. British fashion, in particular, has substantially influenced the worldwide fashion scene for many years. This will likely continue for even more years, judging by the British luxury fashion brands listed above.
Which luxury brand is from the UK?
One of the most well-known and distinctly British luxury companies, Burberry has been a mainstay of the fashion business for centuries and even holds a royal warrant.
What fashion companies are from the UK?
Mulberry, Alexander McQueen, Burberry, Vivienne Westwood, Victoria Beckham, Stella McCartney, Paul Smith, Jonathan Saunders, Mary Quant, Ozwald Boateng, and Stephen Jones are a few well-known luxury brands and fashion designers from the UK.
What British brands are fast fashion?
Boohoo is a fast fashion shop in the UK, as are all of its sibling brands, including Karen Millen, Misspap, Nasty Gal, Oasis, Pretty Little Thing, Warehouse, BoohooMAN, Coast, and Debenhams.