No matter who you are, it is very easy to make a statement with what you wear. Fashion is a way to express who you are as a person, from your likes and dislikes to your beliefs in particular causes even.
Everything from a simple white dress to a bold and bright catsuit can make a statement that is not only eye-catching but also shows you know how to match.
Here are some tips for turning your wardrobe into the fashion statement of the year:
Mix Styles
The first thing you should do is learn how to mix styles. It is easy to get stuck into just wearing grunge or boho, but the trick is to find a way to take pieces from different styles and combine them to form something new.
A simple idea is a band t-shirt underneath a blazer or even Crocs with a pantsuit. The possibilities are endless; you just have to find a way to match items in a new and refreshing way.
Bold Statements, Literally
If you want to make a statement, why not wear something that has a statement printed on it? Many labels and designers nowadays have gone the route of spreading awareness about important causes such as the LGBTQ+ community, immigration, or something similar.
Wearing items like these not only show what you believe in, but you are quietly spreading awareness wherever you go.
Wear Statement Pieces
If you want to make a statement, wear something that is a statement. There are many men who have begun to wear skirts and dresses, for instance, something that we have never seen before; it is hard to deny that that is a statement in itself.
Wear items that are bright, have weird patterns or are designed in a new and refreshing way.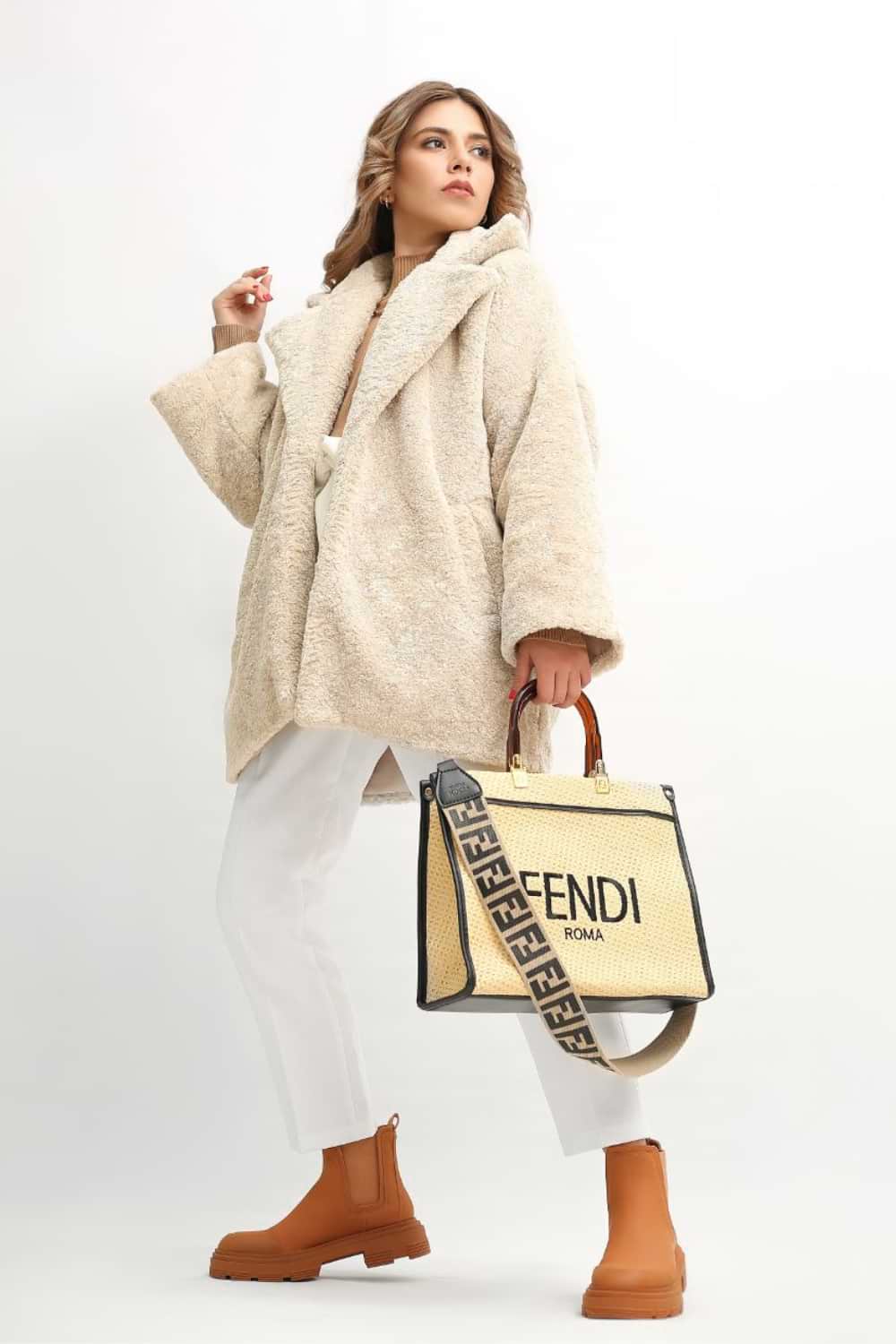 Big, Bold Accessories
Accessories are one of the best and easiest ways to transform an outfit. A t-shirt and jeans combo can be taken to the next level just by wearing a few big and chunky rings, bangles, or an eye-catching necklace.
You can also carry a unique handbag, something that is possibly oversized or in the shape of something unusual. This is a great way to make a statement without fully committing to changing your whole wardrobe.
Leave Your Comfort Zone
It is often hard making a fashion statement if you aren't willing to leave your comfort zone. The best way around this is to start small and buy one or two new and different items and combine them with your existing wardrobe.
This method allows you to constantly experiment and will keep you in your comfort zone while still creating brand new and different outfits and looks for yourself.
The LWD
The little black dress, or LBD, has been a fashion staple for decades. Because of this, while it is still stylish, it doesn't have the same impact it once did. However, the LWD has come onto the scene and is creating a huge buzz.
The little white dress is not only attention-grabbing but also something that can fit into most wardrobes and styles. The many cuts and shapes it comes in also means it is appealing to women with almost any body shape.
Old Pieces, New Styles
If you are on a tight budget, a great way to make a statement is to take older, vintage items and wear them in a different way. This could mean anything from creating a sleeveless jacket of some kind or mixing modern and vintage pieces.
There is no need to rush out and buy brand new items when second-hand and vintage stores have a plethora of items just waiting to have new life breathed into them.
Sunglasses
Sunglasses are widely regarded as the ultimate accessory and the best way to transform an outfit. If you don't want to experiment too much with what you wear, you can instead choose a pair of big and bold sunglasses.
Sunglasses never have to match your outfit, and it is easy to quickly create a collection that you can pick and choose from every day.
Fashion is Art
Never forget that fashion is art; therefore, is no right or wrong way to do things. Fashion innovation comes from people veering from the norms and trying something new and different.
This is also how you make a statement; create outfits and looks that you enjoy and that you think are stylish and fun. This not only allows you to break away from traditions and norms but will also help you find your own voice in the fashion world.
Break the Rules
Finally, don't always feel the need to stick to fashion rules. There are so many examples of apparent rules you should follow, but designers and celebrities then wearing something that then proves the rule is either unnecessary or wrong.
If you want to mix patterns and colors, go for it. There is nothing wrong with wearing socks and heels, or if you want to want to wear more masculine clothes with a feminine touch, you can do that too. The point is, don't limit yourself by trying to fit into what others deem as "correct" ways to wear something.
Here are a few hand-picked articles for you to read next: