If you're a woman with a passion for fitness, you are probably into buying workout clothes on a regular basis. We get it: we don't only want to look athletic when we hit the gym; we also want to look fabulous. The good news is that every sports brand and company is aware of the fact that athletic clothes are now very trendy, so they have shifted their focus on creating some of the best quality items suitable for a fit woman.
In addition to that, some of these designs are so gorgeous that they make you want to throw on the outfit even if you're not planning on working out. But looks aren't everything. It is very important to make sure the workout clothes you're choosing to buy are also made with high-quality fabrics that provide you with maximum comfort while you work out.
So if you're into being casual and having a sporty look, this list of the best workout clothes for women will probably inspire you to go shopping right now. We also added a list of the trendiest workout accessories to make your fitness session that much more comfortable.
Workout Clothes for Women: The Outfit
First, we'll start with the outfit. A basic yet chic gym outfit is a pair of leggings and a cute sports bra. Below are some of our favorite items.
There's no doubt that Nike is a trendsetter when it comes to the world of fitness. They sponsor a lot of celebrities, including Drake or Kevin Hart, as well as sports teams. Not only that, but the brand has also proven time and again why they are dominating the business. From durable and high-quality clothing to trendy and chic designs, they never disappoint their customers.
Here are some of our favorite Nike tights for women:
Nike is now offering 40% off select styles. Some of their best leggings and tights are now on sale. Click here to learn more.
Another trendy athletic company is Fabletics, which was founded by the amazing Kate Hudson. Super chic and made with high tech fabrics, these cute workout clothes for women will give you maximum comfort. A very cool thing that their website offers is the ability to shop by activity (running, yoga, training, or everyday). If you become a VIP member, you will receive the special offer of two bottoms for $24 each as well as 50% off all other items.
Here are some of our favorite items from Fabletics:
I don't know about you, but when I walk into a Victoria's Secret store, I'm in love. All the pink colors and beautiful products give you a sense of luxury that you don't want to miss out on.
Not only are they successful in every line that they launch, from beauty to swimwear and lingerie, but they're also dominating the sports industry with their relatively new line of activewear "Victoria Sport".
I've personally bought many pairs, and I would highly recommend them. One awesome thing to note is that their best selling leggings, originally priced up to $69.50 each, are now on sale for only $25. Here are some of my favorite items:
ASOS is one of the few stores that I order online from. My reasons: they're very reliable, sell some of the most popular brands, and have amazing customer service. They offer a wide selection of activewear from Nike to Under Armour and Adidas. They also have their own brand, ASOS Design, which is very impressive and trendy. Check out these awesome items:
Workout Accessories
Okay, you have planned your cute outfit, and now it's time to pick your workout accessories. We've put together a list of helpful items to help you track your fitness goals or target specific muscle groups without using weights.
Check out our selection of the best workout accessories for women.
A foam roller is an essential item, especially if you want to soften up your tight muscle tissues and relieve tension in your body before getting your workout in. It also helps increase your blood flow, so it's a great tool to use pre and post-workout.
As great insulators that are durable and easy to carry, hydro flasks are worth all the hype. Add this item to your gym bag and enjoy your ice cold water after a long and intense training session. Hydro flasks come in different designs and colors. You can also design them with your favorite stickers.
Resistance bands are a great way to activate your muscles prior to your workout. And if you don't have access to any weights, they're a perfect alternative. They also come in different shapes and colors.
It's easier to work out once you have a set and organized schedule. Luckily for you, we've already done the work and made a list of exercises for specific muscle groups.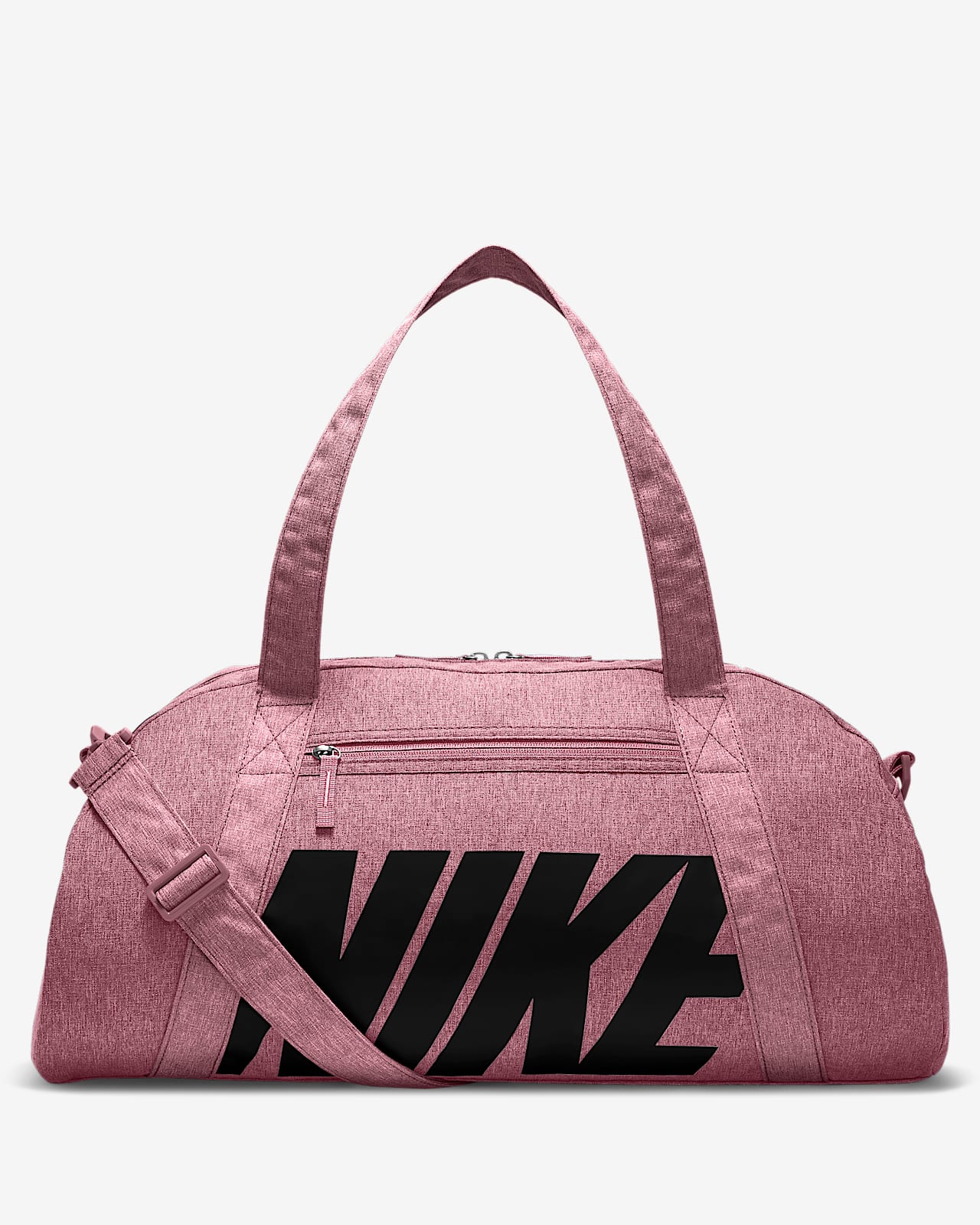 Photo by Nike
If you're like me, you probably need a gym bag to carry all the million things that you bring to the gym but never use. This is one of my favorites by Nike.
Want to go for a jog and worried about where to put your phone? This is what the armband is for. You can now get to burning those calories while enjoying your favorite music and without worrying about dropping your phone every two seconds.
Ankle and wrist weights are perfect for exercises that target specific muscles. The weights will place a greater load on the targeted muscles, which will force them to work harder and in turn increase in strength.
We know you're a strong woman, but we also want you to take care of your hands. Weight lifting gloves will protect your fingers and decrease calluses. These gloves also provide a cushion to reduce hand pain.
To sum up, being an athletic woman means that you can also be trendy while choosing your workout outfit. Activewear has become so popular because of the comfort it brings along with the fashionable designs. At the same time, it is very important to pay attention to the quality of the clothes, since you're going to be sweating while you're active. This is why we rely on sportswear brands to provide us with high-quality and durable clothing. We hope you enjoyed our selection of the best workout clothes for women. Let us know which brand or outfit is your favorite!
Here are a few hand-picked articles for you to read next:
Successible Life is a participant in the Amazon Services LLC Associates Program, an affiliate advertising program designed to provide a means for sites to earn advertising fees by advertising and linking to Amazon.com.
Disclaimer: This post contains affiliate links. If you buy an item through one of those affiliate links, Successible Life may get a small commission at no extra cost to you. This helps keep the blog running so we can continue to provide you with the best content.