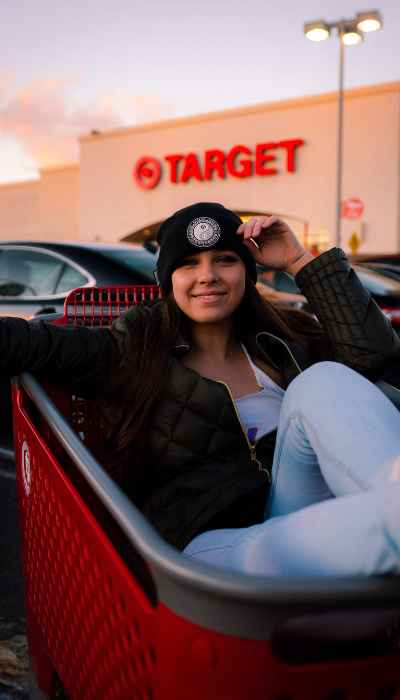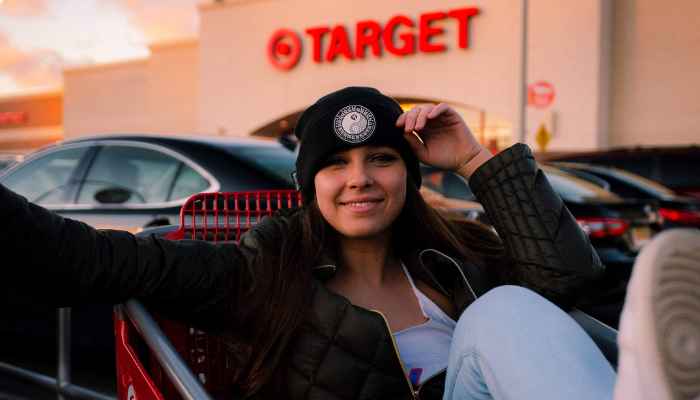 You're already obsessed with Target's home decor, and you've probably discovered their amazing clothing section too. But did you know that the store has fully stocked beauty aisles with everything you could need and more from target makeup?
Target overhauled its makeup section in 2017 by creating a more open floor plan, installing better lighting and shelving, and adding a wider variety of makeup brands. Now Target carries everything from Korean beauty products to indie makeup brands like Makeup Geek and The Lip Bar. This makes it one of the best places for makeup lovers to shop by far.
But the sheer amount of makeup in Target's new and improved beauty section can get overwhelming. To help you decide which products you need to add to your cart, we've rounded up this list of the top ten Target makeup essentials.
Here are 11 Target makeup products you need to take a look at: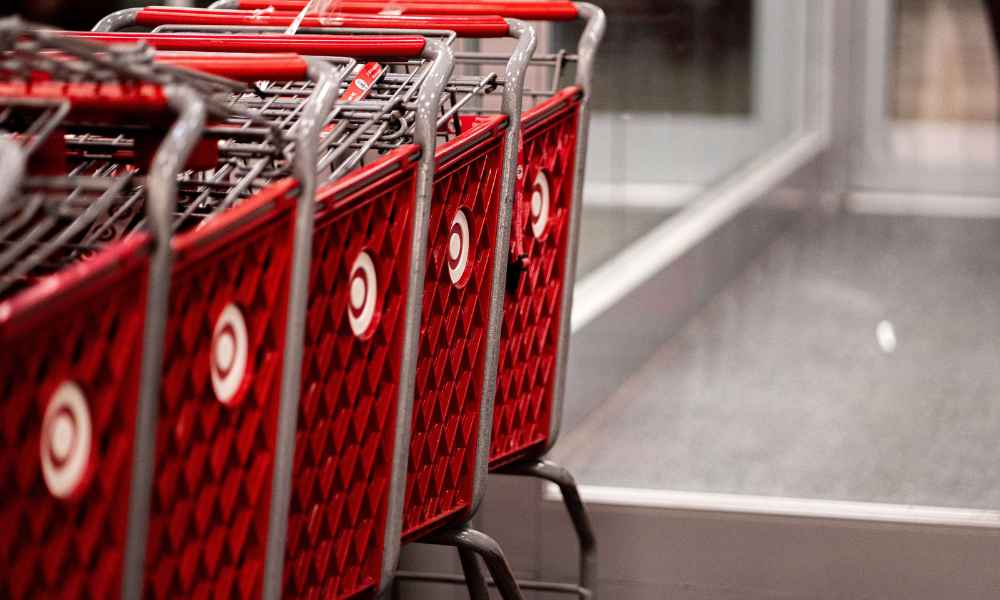 The Lip Bar is a cruelty-free, vegan brand that uses clean ingredients. Their lipstick is free of harmful additives like phthalates and butylparaben, so it's much better for you than regular makeup. It also has nourishing ingredients like shea butter and avocado oil to keep your lips hydrated throughout the day. 
Although every shade of this lipstick is beautiful, we're eyeing Cosmo, a bright cherry red color. It's the perfect hue to go with our spring and summer dresses as the weather warms up. 

On hot days, the last thing you want to do is apply a heavy liquid foundation. That's why Pixi's H20 Skintint Foundation is a Target makeup essential for summer. As the name suggests, it's a tinted water-based gel, so it's much lighter than a regular foundation. It also contains rose water and green tea to hydrate and soothes your skin, and it's formulated without harmful ingredients like parabens.

L'Oreal Telescopic Mascara is a TikTok favorite for good reason. Its spiky applicator brush grabs onto every lash and coats it in a super volumizing, lengthening mascara formula. You'll look like you're wearing a pair of falsies after you put L'Oreal Telescopic on. And best of all, it's waterproof, so you can wear it to the beach or pool.

Another Target makeup essential is this eyebrow pencil from NYX. It's recyclable, cruelty-free, and formulated without harmful ingredients like sulfate, aluminum, and parabens. It also has a wide shade range that goes from blonde to black, so you'll be able to find a color that matches your eyebrows.
The pencil glides on smoothly and has just the right amount of pigmentation to fill in your brows without making them look unnatural. It also has a spoolie on one end to help you shape your brows and get that sculpted look you're after. 

W3ll People is one of the best Target makeup brands. Their products are totally clean and formulated without phthalates, parabens, synthetic fragrances, and GMOs. This concealer is also hypoallergenic, EWG-certified, and non-comedogenic, which means it won't clog your pores. It's even cruelty-free and vegan.
This concealer is not only clean and natural but also super effective. It has a full-coverage formula that will even out your skin tone and makes your dark circles disappear. It also contains caffeine to depuff your eyes in the morning and anti-aging peptides to prevent fine lines and wrinkles from forming.

This beautiful highlighter from Winky Lux is one of the best Target makeup items. It's clean and cruelty-free, so it's suitable for vegetarians. It comes in two glowy pink shades that would look great with a tan – Bubbles and Radiant Pink. The creamy formula is blendable and buildable, so you can apply just a touch for a natural look or layer it on for a stronger effect. If you want to sport radiant, sun-kissed skin this summer, you need this highlighter in your makeup bag.

Another Target makeup essential you can't do without is this blush from Almay. It comes in four different shades including berry, peach, and nude to suit a variety of skin tones. This blush has a subtle sheen that will give your cheeks a healthy, radiant glow. It's also extremely buildable, so you can apply just a little for a subtle flushed look or use a heavier hand if you want to hop on the dramatic blush trend.
As a bonus, this blush doesn't have harmful additives like SLS, mineral oil, formaldehyde, artificial fragrance, or triclosan. It's even been tested for safety by dermatologists, so you can feel good about putting it on your skin.

It's hard to find a liquid eyeliner that's pigmented, easy to apply, and long-lasting. But luckily, this one from Maybelline fits the bill. It glides on easily and has an ultra-fine brush tip that allows you to create super sharp, precise lines. So if you like to rock cat eyes and other bold eyeliner looks, this is the product for you.
This eyeliner is also completely smudge-free and waterproof. Once it dries down, it isn't moving or coming off until you remove it at the end of the day. And best of all, it's formulated without fragrance, phthalates, aluminum, and other irritating ingredients. It's even been tested by ophthalmologists and dermatologists to ensure it's safe for sensitive skin and eyes.

No makeup look is complete without eyeshadow. This palette from Pacifica has a good mix of neutral and fun colors, allowing you to create a wide array of different makeup looks. It has brown, pink, purple, and blue shades, so you can experiment and come up with unique color combos. The shadows are creamy, pigmented, and blendable, which makes applying them a breeze. They also have great staying power even without primer and won't crease over the day.
Additionally, this palette doesn't contain any harsh ingredients like phthalates, talc, petroleum, and parabens, so it's safe to use around your eyes. The shadows are even infused with coconut water to moisturize your eyelids and prevent them from getting dry.

Even if you use high-quality makeup, it can start to melt and look greasy when temperatures climb during the spring and summer. Applying this setting spray from Elf will help lock in your foundation and prevent it from sliding off your face in the heat. It's also infused with aloe, green tea, and cucumber to soothe and nourish your skin. And best of all, it's cruelty-free, vegan, and made with clean ingredients.

If you want your makeup to look flawless, you'll need good makeup brushes. This five-piece brush set from Real Techniques is affordable and high-quality. It contains a lip brush, a smudger for eyeliner, a fan brush, a small blush brush, and a large rounded foundation brush.
The bristles are soft yet densely packed, which will help your makeup go on smoothly and evenly. The fibers are also completely synthetic, so they're suitable for vegans and vegetarians. As long as you wash them and take good care of them, these brushes should last for years to come.
Final Words…
The Target makeup aisle is full of hidden gems like the ten products on this list. From Korean beauty brands to drugstore favorites like Maybelline and Almay, Target has it all.
Which Target makeup products are you going to add to your beauty wishlist? Let us know in the comments section below or on Instagram @offonfrinday. And if there are any that you already enjoy, snap a pic and use #SuccessibleBeauty for a chance to be reposted!
Does Target have its makeup brand?
Target's clean brands include Love Seen, Pure Culture, Skinsei, and more.
Is Target makeup cheaper than Walgreens?
Target is not only cheaper than Walgreens but also has more variety of brands and products.
What is the free beauty box at Target?
The Beauty Box is a monthly box that contains somewhere between five and seven beauty samples and full-size items. Some of the products inside the box include skin care, hair care, and makeup. Each box also contains a $3 off coupon for a $15 beauty purchase than can be used in stores only.
Here are a few hand-picked articles for you to read next:
Disclaimer: This post contains affiliate links. If you buy an item of target makeup through one of those affiliate links, Successible Life may get a small commission at no extra cost to you. This helps keep the blog running so we can continue to provide you with the best content.