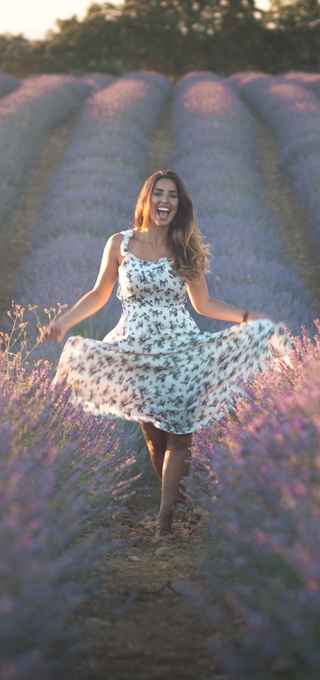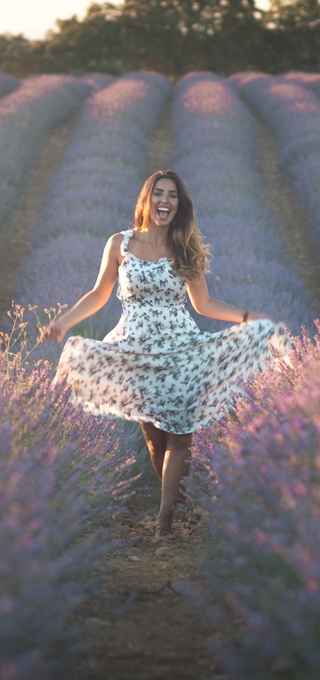 After a long and dark winter, Spring may just be the most exhilarating one yet. Bold patterns, bright hues, and revisited trends are all on the burner this season. I can't wait to hash them out with you and give you a few insider tips on how to achieve peak glam with spring fashion. Always bear in mind that fashion is how you wear something with confidence and not necessarily about sporting the latest designers. Here are 5 head-to-toe looks that can all be thrown together:
As early as the 12th century AD, the Chinese were using fabrics beautifully embroidered with flowers and scenes of nature to make clothing. They often told a moving story. While floral prints have never really stopped telling stories, they are certainly back – and bigger than ever before. Flirty dresses, silky kimonos, and head-to-toe floral pants suits are all solid contenders for this Spring. From delicate baby breath to peonies the size of dinner plates, all systems go.
It's easy to become intimidated by wearing floral prints, but the truth is there is plenty of room for error. It is probably one of the more forgiving prints to pull off, provided you aren't the guy walking into a black-tie affair in a Hibiscus-Infused-Hawaiian-Print dress shirt.

There is this belief that to pull off a floral piece, the rest of the outfit must be kept "neutral" or to a "minimum". This is no longer the case. Layering with different shades, textures, and floral patterns is a much more festive way to add dimension to your outfit.
A budget tip: one of the easier ways I have found to achieve a fun or flirty floral look is to hit up the local thrift shop. More often than not, you can pick up a vintage silk kimono or a beautifully hand-embroidered piece on a shoestring budget.
I've pulled a beautiful look for you that will be sure to turn heads. The two pieces I've chosen are vastly different in pattern yet complement each other perfectly. These incredible leopard print booties are a steal at only $87.00. They pair perfectly with all things floral. And, they can be used as go-to's for other looks.
Now, I know what you are thinking. It's a knee-jerk reaction to associate tie-dye with the term "hippie", and well, you aren't wrong. But this time around it's slightly more evolved. These whacky and lively patterns reminiscent of a carefree, spirited childhood are making their way back onto the scene.
While years past evoke memories of cheap t-shirts and neon colors, the latest Tie-Dye craze will have starkly separate shades that act more as a print than a fusion of colors. Color-blocking with tie-dye techniques has also been seen on the runway for the past few months. While the quintessential tee will remain a hit, the print will also make its way (for those with a bigger budget) onto blazers, jumpsuits, and dresses. Also, watch out for acid-wash jeans, which technically are also a form of tie-dye.

A budget tip: if you are a bit of a clothing hoarder like I am, then you will probably still have some cheap tie-die beach sarongs, dresses, and tees that you picked up on your last beach getaway. You can layer these with your favorite pair of jeans. If you are a bit more adventurous, you can give an old pair of jeans new life by applying some acid-wash techniques to them. If you are feeling a bit timid about pulling off a tie-dye look, some gorgeous tie-dye accessories can also help you add a splash to your look.
The tie-dye looks that I whipped up has the most incredible mini dress, which looks super high-end. Even better, it will only set you back a mere $45.00. I also found an incredibly cute Baker Boy hat in a more neutral shade that you can repurpose for future looks.
Gone are the days of acting all judge when your overly-eccentric grandma showed up at Christmas dinner in head-to-toe leopard print. She was actually onto something big. Rocking animal prints is the sign of a true fashionista who walks the fine line between tacky and truly sophisticated.
This Spring, bold animal prints will be replacing neutrals. Tiger print should be the front-runner amongst all the usual other contenders.

While mixing and matching animal prints used to be frowned upon, it is now completely appropriate to go wild with your prints. A pun is very much intended. You can envelop yourself in head-to-toe leopard print and release your inner vixen. Or, if you are feeling less courageous, you can keep it minimal for a day-to-day office look. Animal prints are also popping up on colorful backgrounds, making it easier than ever to play around with your look.
A budget tip: the end-of-season sale rack at the back of Forever 21, more often than not, will have great pieces that have been heavily discounted to between 5-10$ per piece. Jump on it!
There is nothing subtle about the look I pulled because I am definitely of the philosophy, "Go Big or Go Home", and well, I went really big. I am super pumped about this gorgeous snakeskin dress and even more excited about the compact leopard print bag that goes with it. More importantly, I've also just proved to you that snakes and leopards can co-exist!
When I hear Neon, I am immediately reminded of the neon green, New Kids on the Block shoe laces I was sporting in the early 90s. I wore them without shame, and that is exactly how I intend to treat Neon this time around. This Spring, punchy pinks, highlighter yellows, and vivid greens are all coming back to make your days a little brighter. The best part is that you don't need to wait until Summer to get started.

A budget tip: oftentimes, I find Neon pieces on the sale rack. Let's face it, not everyone is spirited enough to pull off such color intensity; as a result, some of these colors end up in the "misfit" pile.
Since Neon is just so fun and lively, I tried to make this look as playful as possible. It's fresh, silly, and gets your pulse going before you even throw it on. In particular, the oversized knit top is super versatile and can be repurposed by combining it with your favorite leggings or jeans.
Plaid makes my heart skip a beat. Anyone who knows me knows that I am literally obsessed with plaid and that I have been wearing it consistently for years now. Fortunately, its trendiness in Spring will only act as a permission slip for me to add more pieces to my collection.

There is little more rewarding than stumbling upon a piece of plaid with a rather unique color or pattern to it. This Spring, many plaid pieces will have a little neon incorporated into them, making them even easier to wear. Once again, plaid pieces can be combined and layered to add dimension to your look, keeping it fresh and fun.
A budget tip: if you are shopping online, discount codes are often provided for some of the larger retailers. Be sure to plug them in and knock off that 10%. Every little bit will get you that much closer to achieving your ideal outfit.
Out of all the looks I've pulled for you, this one is my favorite. The jumper is classy and sexy all rolled into one. The handbag is an absolute steal at $20.80. The floral blouse which I've paired with it adds the perfect amount of color and complexity. It's just perfect!
Conclusion
And there you have it! Five fresh and exciting looks that can be cinched together without putting a dent in your wallet. It's important to remind yourself to keep things playful and light. Don't feel intimidated about mixing and matching pieces or layering different patterns and textures. Keep your eyes peeled for end-of-season sales and secondhand finds and, wherever possible, invest in decent statement pieces. They can go a long way and even be re-purposed for other outfits.
What fashion is popular in 2023?
Small accessories, cycling shorts, and slip dresses brought us back to the 1990s, and fashion trailblazers like Rihanna, Kim Kardashian West, and Gigi Hadid demonstrated how to refresh these trends for 2023 and wear them daily.
What is the fashion color for 2023?
Powerful hues including crème de peche, bicycle red, chili pepper, fruit dove, orange tiger, and galaxy blue are among the 2023 fashion trends, according to research by Pantone. These hues indicate aggressiveness and the rise of confidence.
What is the most popular clothing brand in 2023?
Gucci.
Gucci's ranking as the top fashion brand of 2023 may not come as a shock to anyone.
Here are a few hand-picked articles for you to read next: