The ketogenic diet, often known as the keto diet, calls for a diet high in fat, low in carbohydrates, and moderate in protein. In essence, a ketogenic diet will cause a natural switch from glucose to ketones as your primary energy source. The advent of keto drinks explicitly made for weight loss and achieving a healthy lifestyle has been a recent development in the past few years. These delectable beverages can be effective and have grown very popular.
While some people find using keto drinks to manage their food intake and lose weight easy, others might discover that sipping their calories instead of eating them gives a feeling of dissatisfaction. However, several tiny studies show that keto drinks can be just as filling as solid foods.
When preparing keto drinks at home, be mindful of your portion sizes. We will now dive in and highlight the most popular keto drinks in the market at the moment.
Dalgona Coffee (Low-Carb, Dairy-Free, Whipped)
This low-carb version of a well-known caffeinated beverage is whipped coffee that is semi-sweet and served with chilled almond milk. You'll soon recognize it as a speedy and cooling iced coffee delight known as dalgona in Korea, frappe or whipped coffee in Greece, and beaten coffee in India. You can learn more about drinking almond milk on keto in PlanKetogenic's article here.
Preparation:
Using a whisk, make the whipped topping.
In a pint-sized glass jar or a tall, narrow glass, combine the espresso powder, erythritol, and hot water and stir to combine.
Pour the liquid into the immersion blender, and mix for roughly 3 minutes on high. The dark coffee mixture will whisk up into a light brown whipped cream that will double in volume.
A big glass should be around two-thirds full of ice. Add the almond milk and vanilla essence, then stir. 
Just before serving, spoon the creamed coffee on top and mix.
Flavored Liquid Drink
This is pure, gorgeous, fabulous, and fresh water. We have exactly what you need without adding extra calories when you want a flavor hit. Instead, add fruit, berries, or herbs to your water to raise it to a new level. It is refreshing, delicious, and almost carb-free.
Preparation:
Put some cold, fresh water in a pitcher.
Add your preferred seasoning and let it settle for at least 30 minutes in the refrigerator. Berries, fresh mint, or citrus fruits like orange, grapefruit, lime, and lemon in thin slices are all potential additions. Another traditional fruit with a soft but reviving flavor is cucumber.
A pitcher will be fully flavored with just a few slices or bits.
Whipped Cream and Coffee
This is ideal if you want to get ready for a fancy coffee break. Place whipped cream on top of your preferred beverage and a hint of vanilla.
Preparation:
Firstly, make coffee as usual according to your own taste.
Whip the cream until soft peaks form, adding a small amount of vanilla essence.
Into a large cup or mug, pour the coffee.
Add a dollop of cream and, at your discretion, a sprinkle of cinnamon or cocoa powder.
Serve right away, ideally with some of your preferred nuts on the side.
Low-Carb Hot Chocolate
This is just insane hot chocolate creaminess in a cup. Consider butter. Consider chocolate. Think of vanilla undertones. Just imagine pure keto love!
Preparation:
Ingredients:

2 tablespoons of unsalted butter, 1 ounce
1 tablespoon cocoa powder
¼ tsp vanilla essence with 2 ½ tsp of powdered erythritol
1 cup piping hot water


Use an immersion blender, and combine the contents in a tall beaker.
Stir for 15 to 20 seconds until foam forms on top.
Carefully pour the hot chocolate into glasses, then indulge.
Iced Keto Coffee
This delicious and simple keto iced coffee keeps you cool on a hot summer day. Enjoy this delicious iced coffee especially when it's hot outside, and for an added touch of luxury, feel free to add vanilla or cinnamon.
Make the coffee two times as strong as you usually would.
Then, allow it to cool totally.
Ice cubes should be added to a sizable glass.
Add the coffee first, then cream. Serve right away.
Strawberry Smoothie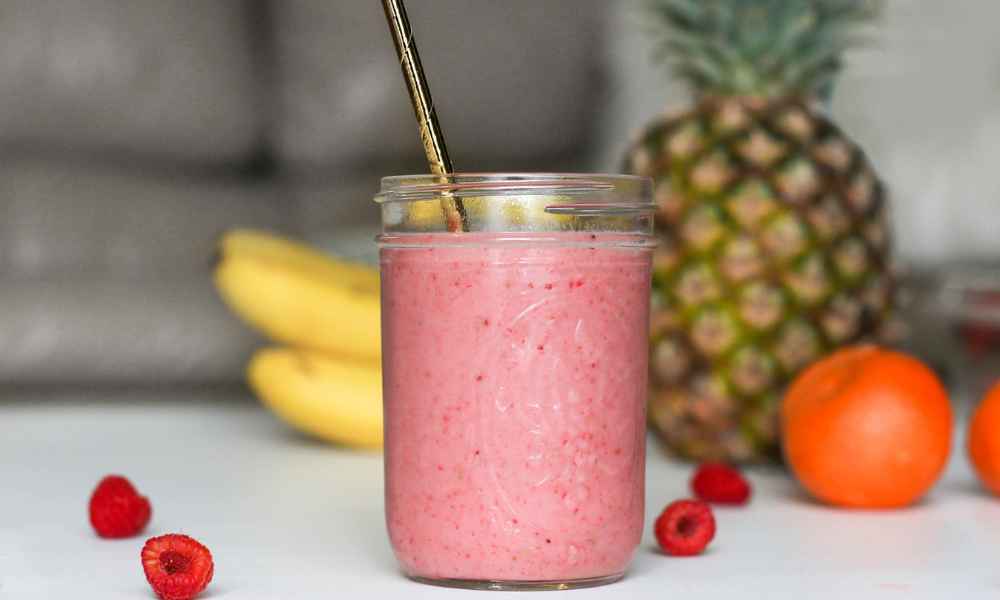 Sometimes all you want is a smoothie, and this recipe checks all the right boxes: Vanilla and lime undertones, coconut milk, and fresh strawberries. You can make a sizable batch for the entire family. It is very convenient to grab and go on a hectic morning when you don't have much time to prepare a meal.
Preparation:
Ingredients:

¾ ounces of unsweetened coconut milk
5 ounces of sliced fresh strawberries
10 ml of lime juice
Vanilla extract ½ tsp


Blend each item in the blender until it is smooth.
A creamier, more fulfilling smoothie can be made using canned coconut milk (drain out the liquid).
If you'd like, add more lime juice.
Cinnamon Keto Coffee
This is a warm, comforting beverage that is ideal for any season. Make this cinnamon-infused keto coffee to enjoy as a warm-up treat or dessert.
Preparation:
Combine cinnamon and coffee powder.
Brew as usual while adding steaming hot water.
Use a whisk or a mixer to whip the cream until medium-stiff peaks are formed.
If you have a glass mug, use it to serve the coffee.
Place the whipped cream on top.
Add a light dusting of ground cinnamon to finish.
Low-Carb Smoothie With Blueberries
This is the ideal low-carb, quick, and on-the-go breakfast. The flavors of coconut milk, lemon juice, and vanilla perfectly complement the taste of fresh, delicious blueberries.
Preparation:
Ingredients:

Canned, unsweetened coconut milk in 1 ¼ cups
3 ounces of fresh or frozen blueberries
1 tablespoon lemon juice
Vanilla extract ½ tsp


Blend all the ingredients until they are smooth in a blender.
If desired, taste and add extra lemon juice.
Low-Carb Mexican Hot Chocolate (Champurrado)
In traditional Mexican cuisine, thick hot chocolate with cinnamon flavor is known as champurrado. This low-carb version is made with luxurious cream and silky almond milk. You can take this delicious treat while you curl up with your favorite book and a soft blanket.
Preparation:
Ingredients:

1 cup water
1 stick of cinnamon
2 tbsp. coconut flour
1 tablespoon cocoa powder
½ tsp ground cinnamon and 2 tbsp powdered erythritol
1 cup of almond milk without sugar
¼ teaspoon vanilla extract
1 cup heavy cream for whipping


Boil the cinnamon-stick-infused water in a small pot until it has decreased by half and taken on a faint pink hue.
Take the cinnamon stick out.
Combine the coconut flour, cocoa, sweetener, and ground cinnamon in a bowl.
The vanilla essence and almond milk should be added to the heating water.
Use a whisk or a hand mixer to combine the dry ingredients and get them to dissolve in the liquid.
When it begins to thicken, stir in the cream.
Place the champurrado in your preferred mug to serve.
Smoothie With Lime And High Protein
This is a quick, high-protein lime smoothie made in a matter of minutes to give your morning the necessary protein boost without using protein powders.
Preparation:
Blend or pulse 5 oz. cottage cheese in a food processor until it is completely smooth.
9½ oz. yogurt, 1⁄3 cup sour cream, 1⁄3 cup powdered erythritol, a little lime juice, and zest, should all be added until creamy and blended.
Place two serving cups with the mixture inside. Serve right away.
Add more lime zest, a wedge of lime, or a dollop of freshly whipped cream as garnish.
Simmered Bone Broth
While on an intermittent fast or at any other time, bone broth is your best friend. Homemade, nourishing, and comforting. The wholesome aroma of bone broth is practically detectable and it is a very good appetizer.
Preparation:
Set the oven's temperature to 450°F (225°C).
In a baking pan with sides, put the bones.
Melted coconut oil should be used to coat the bones thoroughly.
Roast the bones until they are well-browned around halfway through, turning once. This will take about one to one and a half hours.
Near the end, add one or two cups of water to stop the dish's juices and tastes from building up and scorching.
In an Instant Pot, add the bones, herbs, veggies (if using), and vinegar. Next, fill the container to the "MAX fill" line with cold water, completely submerging the ingredients. ∙ Put the Instant Pot's lid on and secure it.
Next, put the "Sealing" position on the steam release handle on the cover.
Set the cooking time to 120 minutes and choose the "Manual" setting on high pressure on the control panel.
Within the 120-minute cook time, the pot may take between 10 and 40 minutes to reach full force.
Allow the pressure to naturally dissipate when the cooking period ends (which should take about 10-15 minutes) until the float valve descends.
To release further pressure, turn the vent handle to the "venting" position before lifting the lid.
Utilizing cheesecloth or a mesh sieve, pour the broth into a bowl.
It is finished when the broth is a deep brown color and has a rich flavor.
Add salt and pepper to taste when preparing the broth.
Transfer the broth to an airtight container after it has cooled to room temperature.
Chocolate Raspberry Cheesecake Smoothie
This rich, high-protein smoothie will satisfy both your sweet craving and your hunger. When paired with almond milk, cream cheese, and chocolate, delicious raspberries are matched. It's a tasty treat that's healthful and will keep you full for several hours.
Preparation:
Ingredients:

1 cup of almond milk without sugar
2 batches of cream cheese
1 ounce (3 ½ tablespoons) of fresh or frozen raspberries
¼ tsp stevia drops and ¼ tsp vanilla extract
Whey protein isolate ¼ cup
1 tablespoon cocoa powder
Ice cubes in a cup
¼ cup heavy cream for whipping


Combine the almond milk, cream cheese, raspberries, vanilla essence, and stevia drops in a blender.
Add the ice, cream, protein powder, and chocolate powder until smooth, and blend. Enjoy after serving.
The Bottom Line
Keto drinks are a well-liked meal and snack option that can be tailored to practically any taste or dietary requirement. The nutritional value of each drink is significantly influenced by its ingredients.
These drinks might be the way to go if you're searching for a creative approach to increasing your diet of fruits and vegetables. To find out how much fruit you should eat, however, if you have a blood sugar issue, you should always speak with a doctor or a dietician. If you've never had a keto drink before, you might find that the extra fiber affects your digestion. Give things a week or so to settle down. Then, to ensure you are not experiencing allergies, visit your doctor if you are still experiencing stomach problems.