If you're on the keto diet, it's no secret that a lot of holiday goodies are off-limits. This can make it challenging to stick to your diet. But what if I told you that you could throw a keto Christmas?
That's right – there are tons of keto Christmas recipes that are delightful, whether you have a big sweet tooth or need a filling and scrumptious meal for Christmas dinner. The best part is, that these keto Christmas recipes are so delicious that the entire family can enjoy them.
What are you waiting for? Bust out your apron, and let's get cookin'!
Keto Breakfast Recipe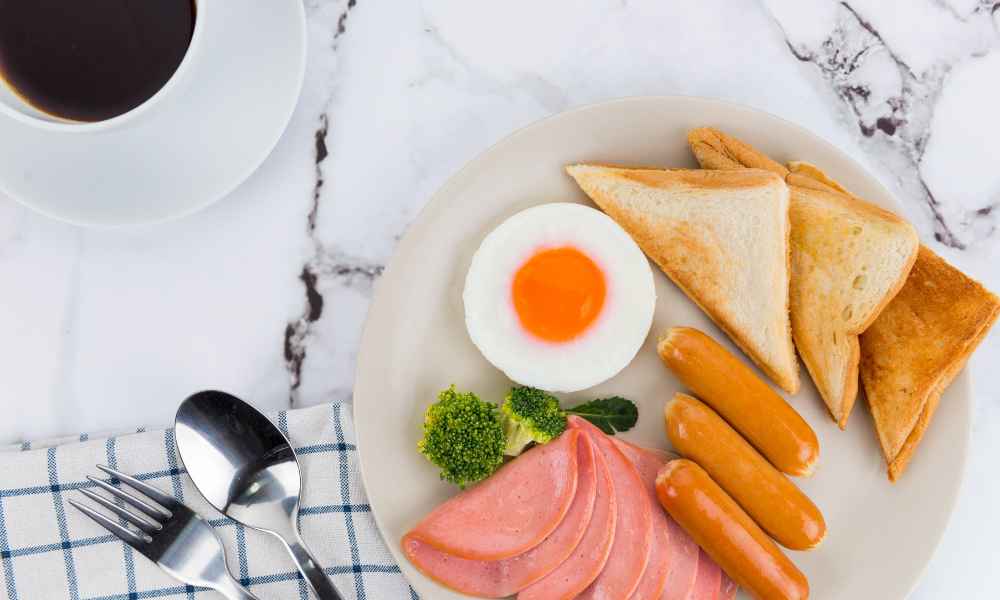 I don't know about you, but for me, nothing says "Christmas morning" like a glutenous breakfast. Unfortunately, a lot of breakfast recipes for the holiday season will be jam-packed with sugar and carbohydrates – not exactly keto-friendly.
That doesn't mean you're entirely out of luck, though. There are plenty of delicious keto breakfast recipes that will knock your socks off. Here are a few crowd favorites you might want to try.
Sweet Treat – Coffee Cake
This Keto Cranberry Coffee Cake is perfect for those with a serious sweet tooth but who don't want to sacrifice their diet. The coffee cake is rich and moist and has a blend of sweet and refreshing flavors that will kickstart your morning. Take your coffee cakes to the next level by pouring some sugar-free cranberry sauce on top or go bold with brown sugar bourbon sauce.
Savory Flair – Frittata
The sausage and spinach frittata is sure to be a hit for those who prefer savory keto recipes. The best part is, you can mix and match your favorite vegetables to make a recipe you'll genuinely want to devour. Go with earthy mushrooms, add some kick with bell peppers or jalapenos, or try a mix of different cheeses.
Keto Christmas Dinner Recipes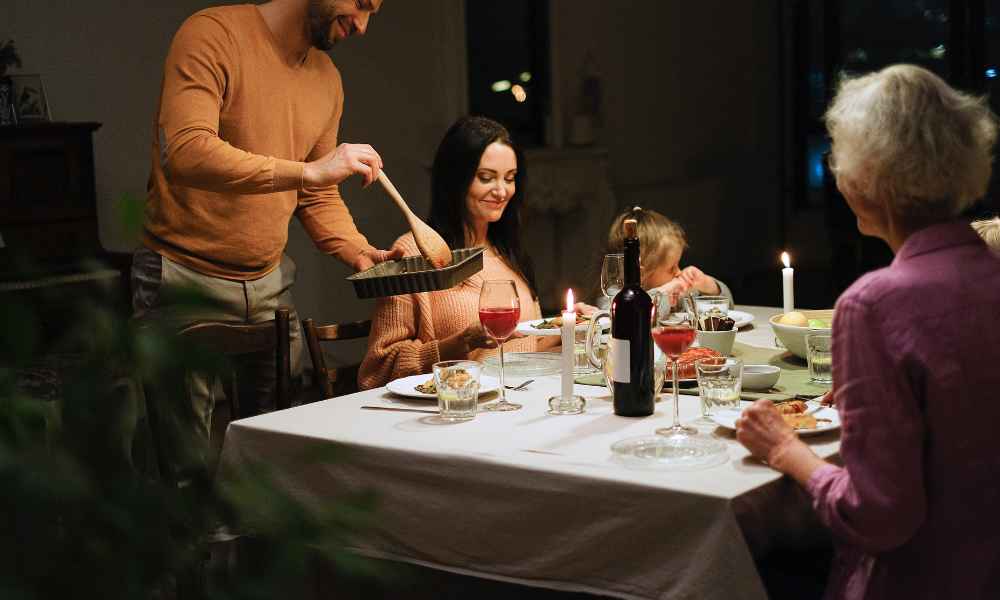 No holiday gathering is complete, with dinner around the table. It's where family, even extended and out-of-state members, come together and simply enjoy each other. But who said Christmas dinner couldn't be a delicious keto recipe? There are so many options for holiday meals that are keto-friendly and great for the whole fam. Let's take a closer look.
Classic – Prime Rib Roast
A prime rib roast is the epitome of Christmas time for some families. Sound like your family? Then you will love this tasty keto Christmas recipe. The recipes call for simple ingredients like a prime rib roast, salt, basil, oregano, thyme, and rosemary. Simplicity at its finest, yet loaded with delectable flavors you will enjoy sinking your teeth into.
Runner-Up – Pork Tenderloin Roast
If your family's favorite holiday meal consists of pork tenderloin roast, don't worry, this keto Christmas recipe has you covered. Effortlessly juicy and falling off the bone tender, it's a keto recipe that will not disappoint.
Seafood Indulgence – Buttery Salmon
Do you prefer to go the seafood route for your holiday menu? Then you will love this delicious lemon garlic butter salmon recipe. This is one of the best keto holiday recipes as it comes with plenty of rich and mouthwatering butter that pairs well with the slightly sour and vibrant lemon.
Keto Side Dishes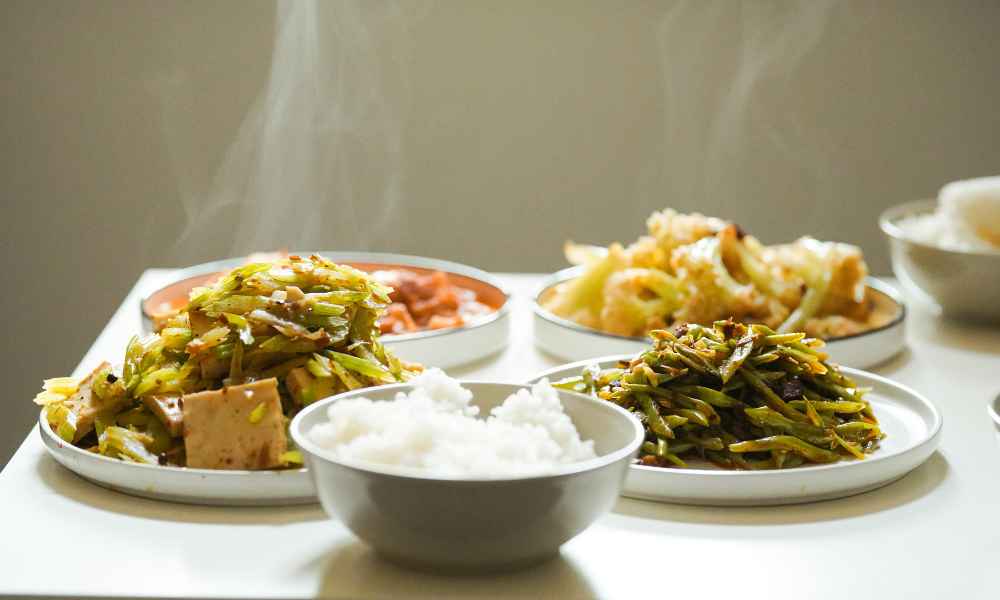 Holiday meals aren't complete without side dishes on the menu. Instead of opting for traditional mashed potatoes, macaroni and cheese, and other carb-heavy sides, lighten things up with one of these sensationally great keto side dishes for Christmas.
Refreshing – Salad
When you think of a holiday side dish, the salad might not come to mind. But why shouldn't it? Just because it's the middle of winter doesn't mean you can brighten up your dinner table and palette with a salad. This arugula strawberry salad is a refreshing salad that pairs well with heavier main entrees. Plus, it's ready in 3-5 minutes. Toss some coconut on top for more flavor.
Rich – Potatoes and Macaroni
Consider replacing typical potato side dishes with keto-friendly cauliflower mash if you're looking for something more indulgent to include during your keto Christmas dinner. You can even make some tasty cauliflower macaroni and cheese if you please.
Keto Christmas Treats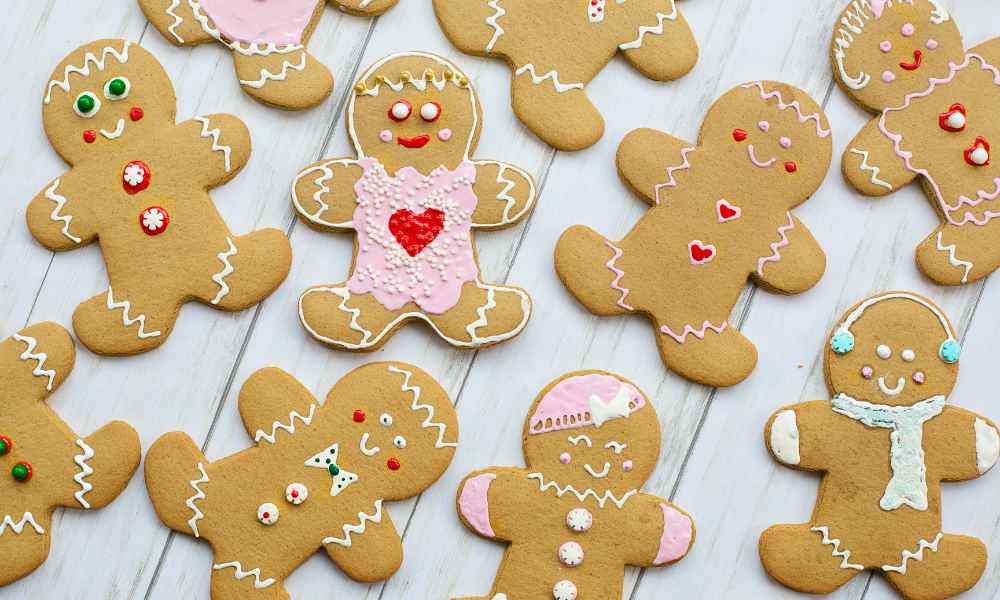 Now, the moment you have all been waiting for: the ultimate list of the must-know keto treat recipes. Which keto treat recipe will make it onto your holiday menu? (Let's be honest here, though. You don't have to pick just one!)
Keto Candy Recipe Ideas
Your keto Christmas isn't going to be complete without some candy in your life. So why not try out some keto candy recipes? There are plenty of choices to satisfy your sweet tooth.
One of the crowd favorites is English toffee. This keto-friendly toffee is made with four common ingredients, including butter, golden monk fruit sweetener, keto chocolate chips, and raw almonds. Ready in 8-10 minutes; it's a winner in our holiday menu book.
Fat bombs are popular keto candy recipes that are eaten year-round. When it becomes a part of your keto Christmas, though, you need to do things a little bit differently. These Oreo cookie fat bombs are good enough for Santa Claus himself. Coconut oil, cocoa powder, instant coffee, and a few other common ingredients are used to create these incredible little numbers.
Another no-bake recipe that we highly recommend is this delicious Keto No-Bake Cheesecake.
Keto Christmas Cookie Recipes
When you're searching for "keto Christmas recipes," I'd bet you were on the hunt for Christmas cookies specifically. Most people correlate the holiday season with cookies. If that's you, you will love this wide selection of keto Christmas recipes for cookies.
Snowball cookies are one of the most popular cookies for the holiday season. Well, you can add this favorite holiday treat keto-version with these Snowball Keto Christmas Cookies. With almond flour, coconut flour, and some sweeteners, you can create these delightful treats in under 30 minutes.
Are you looking for something a little bit sweeter? Then the Cherry Almond Keto Shortbread Cookies should make it onto your Christmas list. The cherries give these almond cookies a fun and flavorful twist while adding holiday colors to the mix. So cheery and bright!
Don't worry about missing out on Christmas sugar cookies this year, either. Here is a fantastic Low-Carb Sugar Cookie recipe that will work wonders for your holiday gathering. Sure, it's a bit more work than regular sugar cookies. But that makes it, even more, fun – right?
Bonus: Pie Recipes
After your keto Christmas dinner, you might be looking for pie. Don't opt for traditional pies with too much sugar and carbs. Bring a keto pie to the holiday gathering, and your holiday menu will be kicked up a notch.
But which recipes are the best? There are plenty of options, but this French Silk Pie looks utterly smooth and delicious, as does this Pumpkin Pie for those that don't reserve pumpkin solely for Thanksgiving festivities.
Final Words
You might've thought it would be a struggle to stick to your keto diet during Christmas time – well, not anymore. Now, you have a vast collection of Keto Christmas recipes that will satisfy everyone in the family. Whether you opt for the prime rib roast keto Christmas dinner recipe or stick to keto candy recipes, you can rest assured your palette will be amply pleased. Which one of these keto Christmas recipes are you dying to?
How do you stay keto on Christmas?
Since most holiday meals feature meat, which you can eat while following a ketogenic diet, it is usually polite to offer to bring a side dish and dessert. The ease of enjoying a holiday meal will result from having a side dish and dessert, and visitors may be delighted by how tasty their meal is, she added.
How do you eat keto on vacation?
Always request two servings of non-starchy veggies rather than bread or another carbohydrate. Salad or steak are common restaurant fare and both are excellent keto meals. Dress with vinegar and olive oil. To add butter to your vegetables, ask for it. substitute water for soda.
What can you absolutely not eat on keto?
Avoid high-carb items like dried fruits, refined grains, sugary sauces, and low-fat diet foods when following the plan. These may offer too many carbohydrates or not enough fat, which would prevent ketosis. Limit your intake of healthful, high-carb veggies, fruits, and grains.