Not sure how to freshen up your dull and dry skin? Keep reading to discover how the dolphin skin trend can take your skincare routine to the next level. "Dive" into this fun new take on the dewy skin look!
Dolphin skin isn't exactly the most appealing name for a skincare routine, but the strangely named trend has its roots in tried-and-true styles comparable to the dewy skin look, the "glass look," "wet look," and other beachy, sun-kissed looks. If you're after a natural appearance with some added color and shine, dolphin skin may be the solution to your dull skin problems.
Who Can Wear the Dolphin Look?
Does the dolphin look only work for certain skin tones or types? No way. People of all backgrounds can enhance their unique beauty with this look because the shine of hydrated skin is universally beautiful!
You might still be thinking… Can I still achieve this look even if my skin is dry, oily, acne-prone, or sensitive?
Yes! You don't need to have already flawless skin to embrace the dolphin skin look. In fact, most of the products involved in achieving the dolphin skin look may help treat your skin imperfections. And the plus side of dolphin skin, unlike its predecessor, glass skin—is that it involves a fun, final step—the application of color! Think tinted blushes and glowing highlights.
The Beauty Comes from Within
So, you've finally decided to try this trend! How do you get started?
First, remember that skincare starts from within. Are you eating foods that nourish and repair your skin correctly? Are you drinking enough water to stay hydrated? Do you avoid overindulging in alcohol, sugar, and tobacco? Are you sleeping enough? Do you have ways to help manage your stress? I know what you're thinking… "Have you been talking to my doctor?!"
Not to get all lecture-y here, but your health directly affects your skin! You can get dewy, reflective skin from applying products, but to truly love the skin you're in, start with the basics. Try to incorporate antioxidants into your diet—foods like wild blueberries, avocados, sweet potatoes, kale, and turmeric help fight what are called "free radicals" in the body to help nourish your skin.
When you drink the recommended amount of water for your body type, you are quite literally hydrating your skin (and your whole body to boot) from the inside out. If your daily water intake isn't up to par yet, there's no need to start chugging the entire amount at once! It's helpful to drink your water throughout the day to achieve optimal hydration and balance those bathroom breaks. You may even want to cut off the water a couple of hours before bed, so you are not up all night running to the bathroom! No point in being uber hydrated but sleep-deprived. Sleep is vital for healthy, beautiful, glowing skin too!
Topical Steps to Tropical Skin
So, what's the trick to the skincare routine that prepares your face for that sleek sheen?
Double cleansing is an excellent place to start! First, you've got to skin prep! You'll want to use an oil-based cleanser followed by a water-based cleanser. The idea is to thoroughly remove the make-up, dirt, and anything else that's hanging out in your pores. These cleansers work to hydrate your skin, getting it ready to transform to dolphin status. Most drug store skincare lines offer an oil cleanser, like Neutrogena and Palmer's. Sephora, MAC, and Ulta carry many different brands for your skincare if you need a higher-end oil cleanser!

After using the oil cleanser, lather and apply the water-based cleanser immediately after. La Roche-Posay's Toleriane has a good one for dry skin, and all the major skincare lines carry one – just walk down the skincare aisle at Target!
All Things Scrubs
Another essential step to ensuring you have fresh skin is to exfoliate. Try a manual exfoliant, such as a vibrating facial brush or a grainy scrub, or opt for a chemical exfoliator. Some women skip the manual exfoliant, which can cause irritation to the skin, and go for a chemical exfoliant that might work better for their skin type.

Sometimes manual exfoliation creates minor cuts in the skin and leaves the skin susceptible to sunburn. Glycolic acid-based chemical exfoliants are often a good option because they are suitable for sensitive skin and help get rid of blackheads. Botanic Tree carries a highly rated glycolic acid exfoliant. There's nothing like the smooth, fresh skin on your face after you exfoliate!
And for the record, you do not want to use a scrub meant for your body on your face. It's worthwhile to invest in a wash formulated for facial skin because even though these scrubs are great for your body, they are far too rough for regular use on your face.
Serums and Moisturizers
A hyaluronic acid serum is a hydrating option to use after washing your face. Best skincare practices involve the daily use of a high-quality moisturizer and sunscreen. Even if you don't plan on going outside during the day, the blue light from your phone and computer can cause damage to your skin! Many face moisturizers have sunscreen mixed in, but make sure to look for a minimum of 30 SPF! Many people skip this step thinking that sunscreen and moisturizer aren't necessary, especially if they apply primer. However, even the best primer won't saturate the pores as a good moisturizer does, and it doesn't protect your face from UV rays. Don't skip this step!
Prime Time

You've got your face clean and moisturized; now get ready to sparkle! Pick a primer that further moisturizes and creates the glow that is iconic to the dolphin skin look. Most popular make-up lines include an effective illuminating primer. Consider NYX's Born to Glow Illuminating Primer for an affordable option with noteworthy customer reviews. Next, apply the primer to your whole face, especially if you plan to add foundation afterward.
Foundation
Now that your face is primed, it's time to start applying foundation for that glowy skin. We can't stress this enough, find a color of foundation that closely matches your skin tone so that the glow of this look appears natural. You can add highlighting drops to the foundation to create even more dewiness. Check out Bare Minerals, Dior, and Neutrogena to test out your options!
Time to Shine!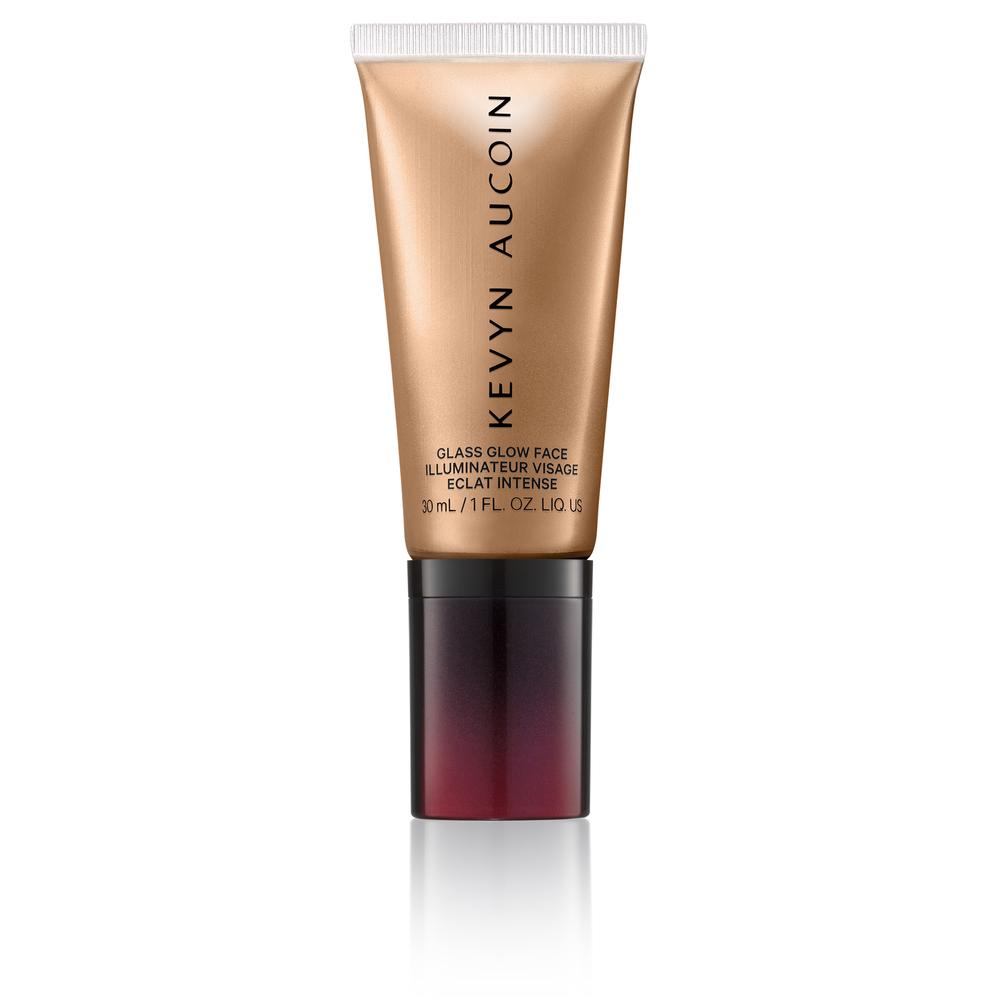 The most fun part of the dolphin skin routine is adding color. The application of color is what sets dolphin skin apart from the glass look. Highlight your cheekbones, the bridge and tip of your nose, and your temples. Pink is regularly associated with a colorful, healthy-looking glow. While cream blushes and highlighting powders are widely available, we really love the beautiful gel-like sheer pink blush from Iconic London. Many dolphin skin enthusiasts adore Kevyn Aucoin's face and body gloss, available in several colors.
If you want to go all out, try adding in a natural-looking pink tinted lip gloss. There's nothing matte about this look; it's about the wet skin shine and sheer glow!
Getting that Insta Glow
If you are ready to show off your look on Instagram (and why not? You mastered it!), just remember that your shine may not photograph as dewy gorgeous as you see it in the mirror. You might need to add more shine for the picture, change your lighting or angle, or even (gasp) use a filter! You'll be blessing your feed no matter what decision you make.
Solve your dry skin predicament once and for all by showing off the shimmer and shine brought to you by the dolphin skin look!
Successible Life is a participant in the Amazon Services LLC Associates Program, an affiliate advertising program designed to provide a means for sites to earn advertising fees by advertising and linking to Amazon.com.
Disclaimer: This post contains affiliate links. If you buy an item through one of those affiliate links, Successible Life may get a small commission at no extra cost to you. This helps keep the blog running so we can continue to provide you with the best content.