Do you have the urge to shop till you drop? Whether you're looking for quirky items from local vendors or merchandise from some of the most famous brands, the Greater Orlando area is the ultimate place to fulfill your needs!
With some of the most popular shopping destinations in the country, Central Florida draws in 20 million visitors a year at one mall alone (The Florida Mall). Keep reading to learn about some of the best places for shopping in Orlando and the surrounding areas, perfect for your next family vacation or if you simply need an excuse to get out of the house. 
1. Park Avenue in Winter Park
View this post on Instagram
A hotspot in Winter Park, Park Avenue is a bustling shopping street perfect for a casual stroll. Beneath an oak canopy, you can check out over 140 businesses, including both locally owned and chain favorites. If you find yourself looking for casual shopping spree in Orlando that doesn't require you to fight a crowd, Park Avenue is the way to go. Our favorite? The quaint and cozy Writer's Block Bookstore, where you can browse the shelves and find other miscellaneous knick knacks. The strip is also a great place to find dinner and dessert, including both casual and upscale options.
2. The Florida Mall
View this post on Instagram
Spanning 1.7 million square feet, the Florida Mall is home to a whopping 250 retailers. Here you will find department stores as well as big name brands, from Dillard's to Apple and Tesla. The Florida Mall also includes some exclusive stores; American Girl, the Crayola Experience attraction, the M&M's World store, Carlo's Bakery, and The Disney Store. It even has a massive Dining Pavilion with a curated lineup of 23 eateries, of both the sweet and savory variety. If you're looking for a mall with it all, then you've found it. Their guest amenities are stellar and include valet parking, free Wi-Fi, a bag check, currency exchange, a 3,000 square foot Play Park, and an on-site hotel. What more could you wish for?
3. East End Market
View this post on Instagram
A popular neighborhood market and food hub, the East End Market is a haven for anyone looking to source food locally. Situated in the Audubon Park Garden District of Orlando, this two-story structure houses everything from restaurants to merchants as well as retail and event space. A creative and collaborative space for farmers and food artisans, you will find fresh breads, sweets, coffee, juices, a variety of meats and cheeses, specialty foods, other groceries, and even flowers. Our recommendations? Visit Freehand Goods for a whiff of that fresh leather smell and then hop in line at Gideon's for their to-die-for (and famous) chocolate chip cookie.
4. Mall at Millenia
View this post on Instagram
The Mall at Millenia is a shopping destination and experience, featuring a wide range of household name brands and luxury boutiques. Additionally, if you need help on your trip, you can hire a personal shopper or a multilingual staff member. If you happen to be a mall walker, you will be especially appreciative of the beautiful architecture, glass ceilings, and art on display.  The Mall of Millenia even houses a Cheesecake Factory, which easily makes this mall one of our personal favorites. If cheesecake isn't your thing, however, there are four other full-service dining options to choose from.
5. Ivanhoe Village
View this post on Instagram
Located in the beautiful historic downtown, Ivanhoe Village has something for everyone. Part of the Orlando Main Street Program, the district proves that shopping in Orlando isn't limited to name brands. There is Dora Mae Jewelry, where you will find statement pieces for every occasion. Check out Autumn & Ro for BOHO fashion or Tim's Wine Market, where a sommelier will help you find the perfect vino for your palate and budget. And of course, you have to step into Miscellaneous Market, where you will find all kinds of unique bits and bobs for gifting – or keeping. If you need a break or a bite to eat, there are plenty of restaurants and bars to choose from. Lake Baldwin is also right there if you're up for a peaceful stroll.
6. Orlando International Premium Outlets
View this post on Instagram
One of many Orlando outlets, Orlando International Premium Outlets is the largest shopping center in Florida. It covers over 773,586 square feet and attracts more than 17 million visitors annually, thanks to its convenient location on International Drive. You can save up to 25-65% every day on a variety of brands, including H&M, Old Navy, Victoria's Secret, Nike, Tory Burch, Coach, Kate Spade, and Guess. This location is ideal for locals and tourists alike, as it is near both the Walt Disney World and Universal Resort.
7. Downtown Sanford
View this post on Instagram
A short drive North of Orlando, Downtown Sanford is a hidden gem with some truly unique shops. Newly revitalized, this historic district features amazing local businesses, with products ranging from handcrafted goods, clothing and accessories, furniture, interior and exterior decor, books, music, and so much more. For a full day out on the town, attend a workshop at Board & Brush to let your inner DIY diva shine. Then pop into Hollerbach's Outfitters for authentic lederhosen and dirndls to wear at future Octoberfest celebrations. If worn to the nearby Willow Tree Cafe, you can even score a tasty treat!
8. Orlando Vineland Premium Outlets
View this post on Instagram
One of the most upscale outlet centers in the state (as well as the country), Orlando Vineland Premium Outlet is the destination for anyone looking to score designer goods at a discount. It is home to over 160 designer and name-brand outlet stores, such as Gucci, Jimmy Choo, Burberry, Karl Lagerfeld, and Versace. It is the perfect place to spend a beautiful day, grab a quick snack, and peruse merchandise to your heart's content. For a hot day in the sunshine state, may we suggest a trip to Ben & Jerry's Ice Cream?
9. Mount Dora
View this post on Instagram
If you're looking for a day trip, Mount Dora is the place to go! Once known as "the Antique Capital", it remains a part of the Florida Antique Trail thanks to a number of stores and malls. In particular, Renninger's Antique Center remains a popular attraction. Chock full of vendors, it sprawls across 140 acres and will keep you busy for hours. If you prefer modern goods, however, you will also find businesses offering apparel and accessories, art, home and garden decor, jewelry, and more.
10. Disney Springs
View this post on Instagram
Not everyone enjoys shopping, but at Disney Springs there is something for the whole family. A significant number of the stores are of the Disney brand, including The Art of Disney, Bibbidi Bobbidi Boutique, and World of Disney. We recommend you make a visit to the Marketplace Co-op for especially unique brands that encompass everything from tech to home decor. If you aren't a die-hard Disney fan, then you will still enjoy big brand names like Alex and Ani, Anthropologie, Free People, and many more. Of course, if someone in your party isn't into shopping at all, there are plenty of benches to choose from.
Conclusion
There you have it! We hope our list of the best places for shopping in Greater Orlando will make your next excursion a little bit more fun or give you a reason to go out. Disclaimer: regardless of how much fun you're having, we are not responsible for how much you end up spending! Let us know in the comments which location is your favorite and why (or one you think we missed).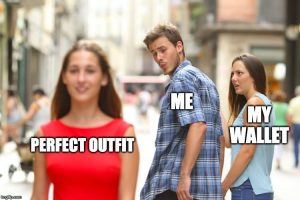 Here are a few hand-picked articles for you to read next: