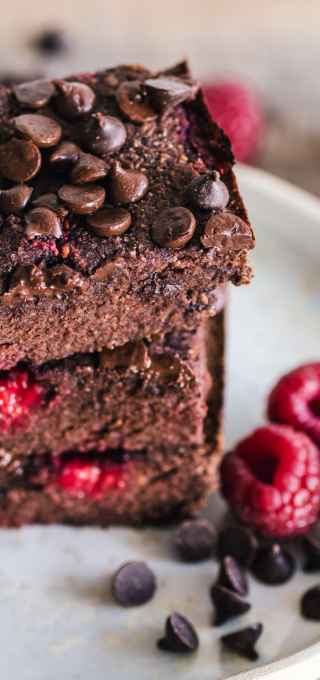 A vegan diet may get a reputation for being especially healthy, but that doesn't mean you have to give up dessert. In fact, these delicious vegan desserts will satisfy your cravings and taste just like the real deal so that you won't even miss the dairy and eggs. Here are six fabulous vegan desserts to try on your vegan diet along with some staples to stock up on when you are experimenting in the kitchen.
To start off, ingredients like butter, cream, whole milk and eggs are typically what give regular desserts their decadent taste. What many may not realize is that you can "veganize" almost any dessert with a few simple swaps. For example, flax eggs can be used to replace regular eggs, while beans and mashed avocado are often used to replace butter. While most sweeteners like sugar and maple syrup are vegan (with a few notable exceptions like honey), a number of better-for-you options, such as mashed banana, dates and unsweetened applesauce can be used to make vegan desserts both healthy and delicious.
"Veganizing" your desserts is also a great excuse to experiment in the kitchen. Stock up on these plant-based dessert swaps and staples to help transform your favorite classic recipes into tasty egg and dairy-free alternatives.
And now without further ado, let us move on to our 6 favorite vegan desserts.
A naturally sweetened frozen vegan dessert
Who needs store-bought ice cream when you have frozen bananas on hand? Bananas are natural sweeteners that also happen to provide fiber, vitamins and minerals. This dessert blends frozen bananas with creamy nut butter for a decadent yet low calorie treat.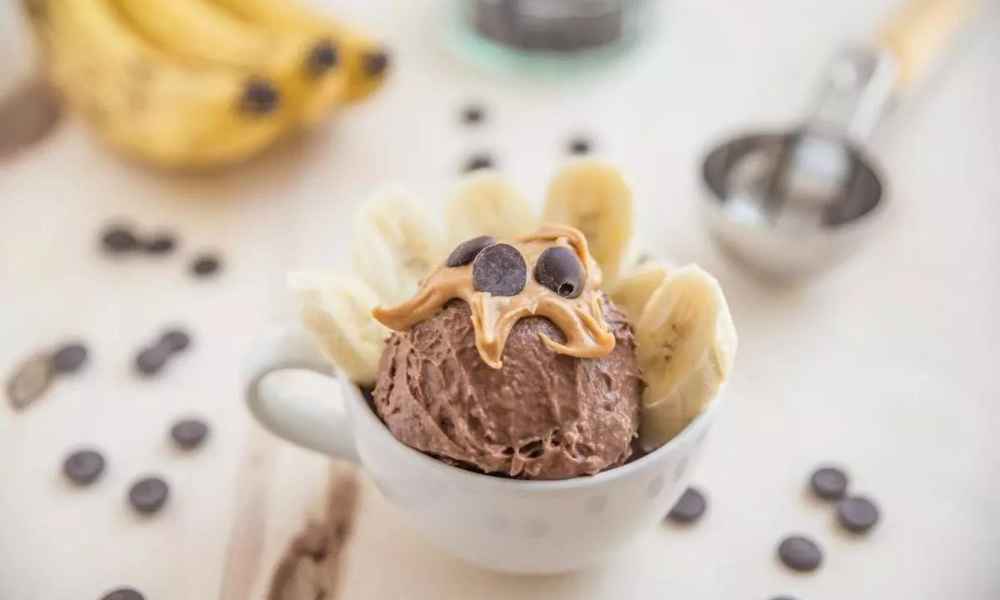 Ingredients:
Directions:
Add all ingredients to a food processor and blend until smooth. Enjoy!
Vegan Dessert #2:
A plant-protein and fiber packed dessert with benefits
This dessert is made with a secret ingredient that gives it moisture and a melt-in-your-mouth taste: chickpeas! Chickpeas bump up the fiber and plant protein in this recipe. The best part: you can't even taste them! However, if you're not a fan of chickpeas, there are some other great vegan dessert options. Like these great vegan fudge brownies.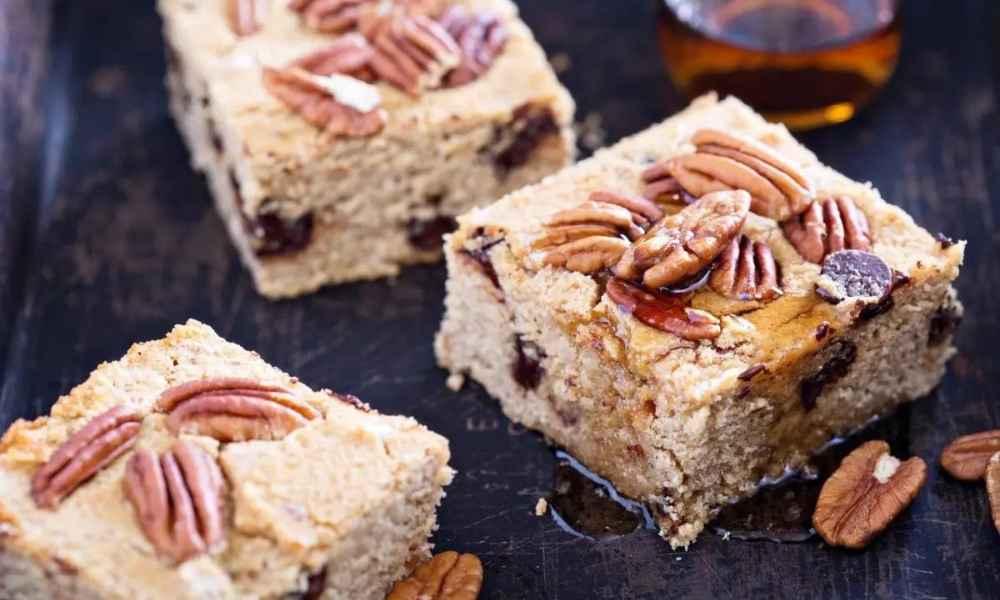 Ingredients:
Directions:
Preheat oven to 350° F. Add all ingredients except chocolate chips to a food processor and blend until smooth. Fold in chocolate chips by hand. Pour batter into a lined or nonstick 8 x 8 baking pan. Bake for 20-30 minutes. Allow blondies to cool completely before slicing into squares.
A creamy plant-based alternative for cheesecake lovers
This recipe takes the cheese out of cheesecake without compromising taste. Cheesecake is a favorite dessert of many so there is no reason there shouldn't be a vegan dessert alternative! Tofu is often used in vegan cheesecake alternatives, which add the similar texture while increasing the plant protein and lowering the fat.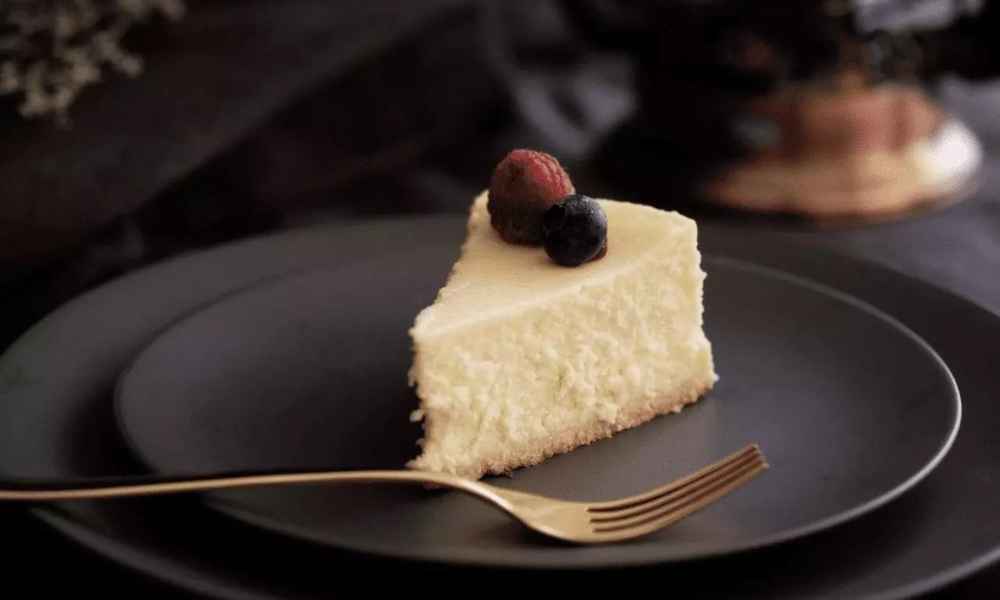 Ingredients:
Crust:
Cheesecake:
Directions:
Preheat oven to 350° F. Mix graham cracker and maple syrup together in a large mixing bowl and transfer to a nonstick pie pan. Press the mixture on the bottom and place in the fridge to chill for 15 minutes. Add cheesecake ingredients to a blender and blend until smooth. Pour mixture into the pan and bake for 40-50 minutes or until the top and edges are slightly brown. Cool in the fridge for 4-5 hours or until thoroughly chilled and firm. Slice into wedges before serving.
An egg-free, dairy-free cookie for every occasion
Name a more iconic dessert than chocolate chip cookies. You can't. These cookies are a staple dessert so there's absolutely no reaason there shouldn't be a vegan alternative! These vegan chocolate chip cookies are a must for any celebratory occasion. This egg-free, dairy-free recipe will be a staple for birthdays, holidays and everything in between.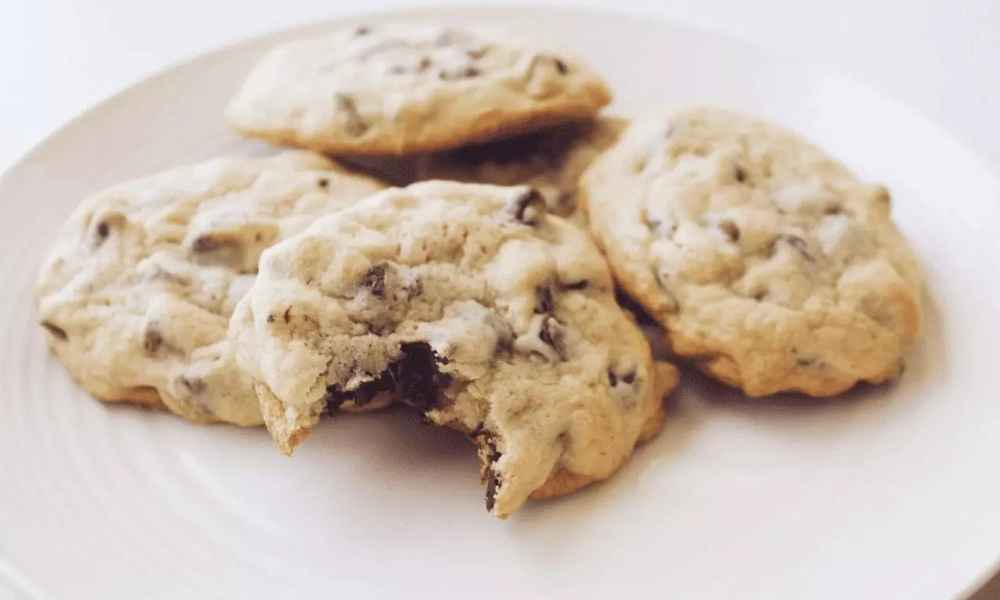 Ingredients:
Directions:
Firts, mix the dry ingredients and wet ingredients separately in large mixing bowls and then together. Transfer batter to the fridge and allow to cool for 30-45 minutes to harden. Preheat oven to 350° F. Scoop two tablespoons of batter onto a lined baking sheet and place two inches apart. Bake for 10-12 minutes or until edges start to brown. Allow cookies to cool completely before removing from the baking sheet.
A 5-ingredient no-bake dessert
No oven, no problem! This vegan dessert freezer fudge is made with only five simple ingredients that you probably already have on hand. With only 10 minutes of hands-on time, this dessert could not be any easier! However, if chocolate's not really your thing, this vegan milk pudding might be more up your alley!
Ingredients:
Directions:
Add all ingredients to a medium saucepan and place over medium-high heat. Whisk together ingredients until uniform and transfer to a lined 8 x 8 baking dish. Place in the freezer and allow to set for 1-2 hours. Remove from freezer and slice into squares. Store in the freezer.
Chocolate peanut butter lovers' rejoice
Who doesn't love peanut butter cups? If you're anything like me you loved them but now wish you had a vegan dessert alternatice. Well look no further. Now you can forgo store-bought peanut butter cups for this simple homemade, and vegam, alternative. This vegan dessert recipe is made with only four ingredients and can be customized with any nut or seed butter of choice.
Ingredients:
Directions:
Place six silicone muffin liners in a muffin pan. Add coconut oil, cacao powder and maple syrup to a small saucepan and whisk over low heat until melted and combined. Place one tablespoon of cacao mixture into each muffin tin and freeze for 15 minutes. Remove from freezer and place one teaspoon of nut butter in the center of each cup. Then top each with one tablespoon of cacao mixture. Return to freezer for fifteen minutes.
As you can see, it is certainly possible to both eat vegan and enjoy delicious desserts. In general, even going vegan for beginners is not that difficult if you start with the right ingredients and preparations. By stocking up on plant-based staples like nut milks, dates, nut butters, flaxseeds and nutritious flours, you can transform almost any dessert into a tasty, dairy-free and egg-free masterpiece. There are tons of great vegan dessert, snacks, and regular vegan recipies out there waiting for you to try them! So go and eat your heart out, and of course, let us know your favorite recipe in the comments below!
Why are vegan desserts healthier?
The materials used to make raw vegan desserts are often more wholesome than those used to make traditional sweets. You won't be consuming all of those pointless, empty calories because they frequently don't include any processed components, such as refined sugars.
Which Vegan Desserts Can Anyone Enjoy?
– Black Bean Brownies.
– Banana Ice Cream.
– Chocolate Peanut Butter Cookies.
– Pumpkin & Snickerdoodle Cookie Dough.
– Raw Nutella.
– Chocolate Avocado Mousse.
– Blueberry Matcha Popsicles.
– Chocolate Nut Butter Cups.
Why bake vegan?
Almost invariably, traditional baking recipes call for the use of wheat and dairy ingredients. Since dairy is an animal product, vegan baking never calls for it, making it ideal for people who normally steer clear of dessert but have lactose intolerance.
Disclaimer: This post contains affiliate links. If you buy an item through one of those affiliate links, Successible Life may get a small commission at no extra cost to you. This helps keep the blog running so we can continue to provide you with the best content.
Successible Life is a participant in the Amazon Services LLC Associates Program, an affiliate advertising program designed to provide a means for sites to earn advertising fees by advertising and linking to Amazon.com.