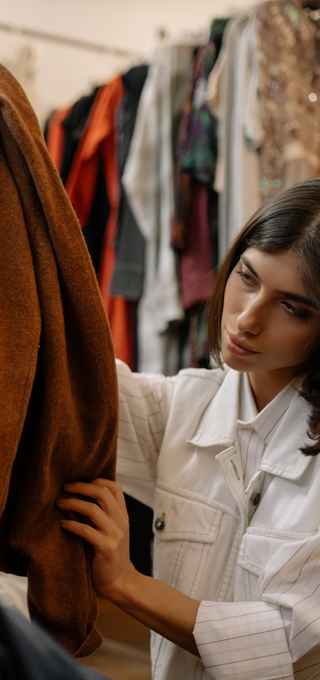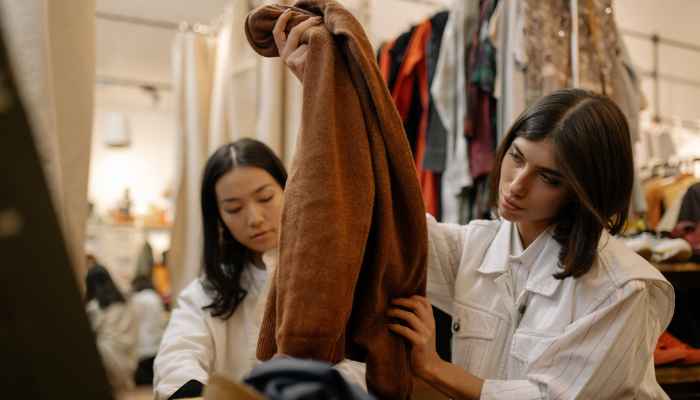 Disclaimer: This post contains affiliate links. If you buy an item of Lounge Clothing through one of those affiliate links, Successible Life may get a small commission at no extra cost to you. This helps keep the blog running so we can continue to provide you with the best content.
Over the past few months, everyone has been inside loving all things soft and stretchy. But as we begin to go back outside, does the comfort and ease we have grown accustomed to having ended? Of course not! The "soft" lounge clothing trend is here to stay, so we have gathered some of our favorite soft looks and pieces to help you look and feel your best.
Which soft lounge looks will you go for?
Oversized Knits
You can always go casual and comfy by wearing oversized knits over a pair of leggings or biker shorts. However, if you're going for a more sophisticated look, just pair them with denim pants and a pair of booties, and you will be effortlessly chic!
Want to get the look? Try these:
Ribbed Fabrics
Whether it's a top, dress, or skirt, ribbed fabric pieces are great for giving a fitted look without feeling constrained. Not to mention that the soft fabric is perfect on its own in warmer weather or as a layering piece in the cold.
Want to get the look? Try these:
Sweatpants
Sweatpants are undeniably a staple piece of lounge clothing. When styling your sweatpants, you can pair them with a sweater or cardigan for a cozy look. If you're going for a more refined look, just add the right blazer.
Want to get the look? Try these:
Two-Piece Sets
Two-piece sets are the perfect way to easily look put together while staying comfortable at the same time. Not to mention, you can split up these comfy pieces and use them on their own in other outfits.
Want to get the look? Try these:
Paper-bag pants or shorts
Paper-bag pants and shorts are perfect whenever you're trying to pull off a polished look that doesn't sacrifice mobility or comfort. With a more soft and relaxed fit, these pieces would be great when coupled with a soft and fitted top.
Want to get the look? Try these:
Conclusion:
Thanks to these lounge clothing looks, comfort, and fashion can happily be the same. We hope our soft fashion suggestions can help you go out in style while looking and feeling your best. Want to share your soft looks with our team? Be sure to use #SuccessibleFashion on your next Instagram post for a chance to be featured on our page!
What is Loungewear?
Anything suitable for lounging in your home is considered loungewear. It will seem different based on your choices because different components and styles are comfy for different people. Generally speaking, loungewear falls in between your preferred athletic attire and jammies.
What does a Lounge t-shirt mean?
Loungewear is comfortable clothing that nonetheless maintains a professional appearance.
Is it OK to wear loungewear?
Soft slacks, sweaters, t-shirts, and other comfy items are included in the category of loungewear and can be worn both at home and when running errands. They must be comfy to wear. They are typically constructed from permeable material as a result.
Here are a few hand-picked articles for you to read next: