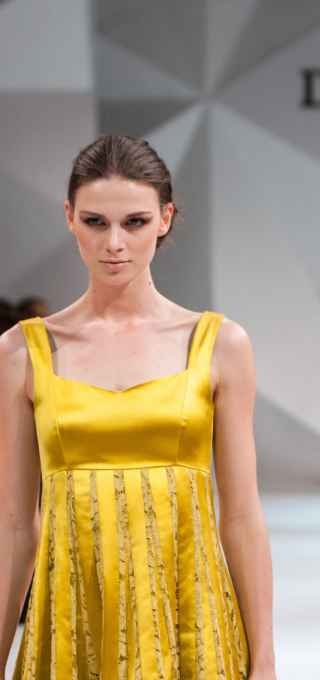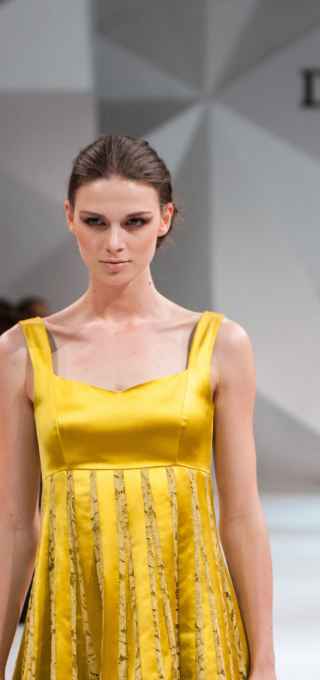 As you may know by now, fashion is a great passion of mine. Most of my inspiration comes from people-watching, moods, patterns, fabrics, and colors to name a few. While I don't follow many designers, I do have a select few that I truly love. For example, certain designers' aesthetics, such as those of Etro Milano, have inspired me throughout the years. Designer clothes can undoubtedly be expensive or out-of-budget, but they do offer a wealth of ideas and new styles. Therefore, I'd like to share with you the top six designers that have influenced the way I put pieces together and helped me create my outfits.
"Be yourself and create your own pathway."
—Nicky Zimmermann
Sisters Nicky and Simone Zimmermann started their namesake label over 25 years ago in Sydney, Australia. Simone manages production and sales, while Nicky is in charge of the creative side of things. She is the amazing designer behind this Australian powerhouse and certainly knows how to shine during fashion week. When one thinks of Zimmermann, fun-infused breezy floral prints, flirty silhouettes, and an alluring mystery woman all come to mind. Nicky knows how to make clothes that are appealing and statement-making. I just love her free-spirited aesthetic: from the fresh, feminine, and boho-inspired frocks to all the eye-catching details, her designs make my heart melt every time.
Tips to create a similar look:
Look for pieces like a chiffon dress, skirt, or pantsuit that have dreamy floral prints, intricate lace, and a romantic feel to them.
Try to incorporate some sort of accessory like a belt/corset with a contrasting pattern or even a pair of oversized chandelier earrings. This will add the perfect feminine touch to your outfit.
Cavalli – Most Adventurous
"Today the world is a big jungle."
—Roberto Cavalli
Italian fashion designer Roberto Cavalli, known for his luxury clothing brand, bohemian-rocker glamor, flamboyant styles, and of course the signature Cavalli leopard print, is a household name in the fashion world. What's not to love about his over-the-top fashion – it all seems so magical and whimsical from the exotic mash-up and layering of prints to the 70's hippie and rock goddess vibes. Everything is fun, playful, and exaggerated. In this case, more is more – just the way I like it!
Tips to create a similar look:
Big bold prints are what we are going for, from leopards to tribal, florals, and patchworks of rich textures – we want them all. And by "all'' I mean pairing them together in the same outfit. Remember we are going for over-the-top looks.
Layering fabrics is a must, but make sure to still allow fluidity and movement to your look. We want to give that dreamy, free-spirited, and hippie-boho vibe.
Dior – The Most Feminine
"Happiness is the secret to all beauty. There is no beauty without happiness.''
—Christian Dior
Christian Dior was a French couturier best known for his eponymous fashion house, which is often referred to as just Dior. The designer had a great love for architecture, and many of his designs emphasized the shape and form of the female body. Dior's ultra-feminine styles and unique silhouettes are what I appreciate most about his collections. Nothing says haute couture more than Dior.
Tips to create a similar look:
When it comes to Dior, you're looking for ultra-feminine hourglass gowns, voluminous skirts, curvy peplum jackets, or even a sleek tailored suit. It's okay to get inspired by designers, but you should always remember (the golden rule) to find the right piece that flatters your body type. Fit comes first.
If your outfit is not quite complete, you can stand out in seconds by adding a wide-brim hat like the ones shown above.
Gucci – Most Expressive
"How you dress on the outside, it represents your soul.''
—Gucci Mane
Influential and innovative Italian designer Guccio Gucci founded the famous fashion brand Gucci. He was best known for his hyper-colored and hyper-eclectic prints, embroidered collections of clothes, and luxury accessories. Gucci revolutionized the fashion industry with his risk-taking nature. While he is no longer alive, I just adore the brand's modern approach to fashion – it screams strength, confidence, and freedom of expressing yourself. Need I say more?
Tips to create a similar look:
Take mixing prints to a whole new level. We want clashing prints from head to toe – that mean socks too. I'm talking about grandma's old couch or that '70s/80's floral wallpaper. The weirder the print, the better.
Look for that slightly oversized piece, whether it is a pantsuit or a dress. Effortlessly cool is the way to go when it comes to Gucci.
"I try to transform a dream's magic into reality. My school is the world, and my teacher is the people.''
—Alberta Ferretti
Renowned Italian designer Alberta Ferretti founded Philosophy in 1984 with a focus on soft, feminine dressing for days and evenings. In 2014, Lorenzo Serafini assumed the role of creative director, adding a touch of glamor to the label's romantic roots. Their fluid dresses have ruffles, lace, tiny florals, and uneven hemlines, making Serafini's designs especially beautiful when in motion. They're the perfect balance between a mix of nostalgia and modernity. I just can't get enough of his beautifully crafted designs!
Tips to create a similar look:
Look for white and romantic fluid dresses with delicate cuts, ruffles, lace, or tiny florals.
Make sure the necklines are somewhat plunged or slipped off to one shoulder; the idea is to make it look as though you're not trying too hard.
"I love to mix big prints and small prints, especially in the name of design.''
—Veronica Etro
Etro Milano was created in 1968 by Gimmo Etro. He was inspired to develop a fashion line by using his passions for traveling and history as a material converter for clothing, giving life to a multitude of luxury fabrics. Etro Milano's exuberant blend of bohemian designs, ethnic futurism, and gorgeous fabrics make their collections fresh and innovative. I'm obsessed with Etro Milano and their rich, aesthetic, and extraordinary craftsmanship coupled with their ability to clash patterns that are fused together with an effortless flair.
Tips to create a similar look:
Try getting creative and experimenting with your choice of fabrics when putting your outfit together. Play with different textures, decadent patterns, and heavily embellished materials to add just the right amount of Haute Hippy Vibes to get that Etro Milano look.
Tassels, fringes, and embroidery work are your best friends when it comes to choosing accessories. Unique and unrepeatable is the key.
Conclusion
Purchasing designer clothing may not always be possible, and finding fresh inspiration for creating your own outfits can definitely be a challenge. Just keep in mind that designers help you see your wardrobe with fresh eyes and a bit more creativity. Insofar as fashion (like art) is a powerful means of self-expression, taking inspiration from designers is just another way to create your own look, which is ultimately the key to being your truest, most genuine, and happiest self.
Otherwise, where do you go for fashion inspiration? Which designer is your favorite? Let me know your thoughts!
What is ETRO style?
Since 1968, the Italian fashion house ETRO has influenced fashion all over the world. Etro produces high-end apparel and accessories for men and women using meticulous research into materials. Each collection's primary ideas revolve around a love of travel and sartorial tradition.
What is ETRO Milano?
Gimmo Etro established ETRO as a textile business in Milan in 1968, and it quickly became well-known for its high-quality goods and elegant prints. Gerolamo Etro debuted the Paisley pattern in all of its expanded shapes and color nuances in 1981.
Where are ETRO clothes made?
ETRO has long been a leader in Made in Italy fashion, as well as in terms of culture.
Here are a few hand-picked articles for you to read next: