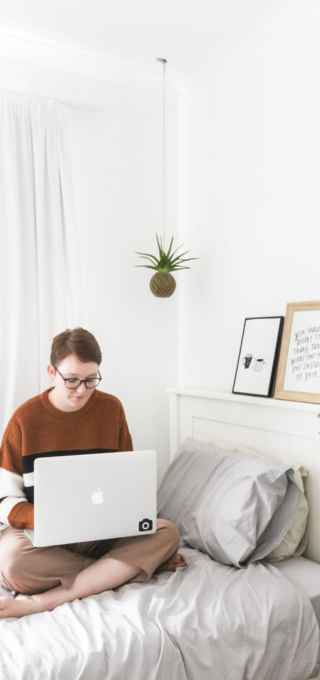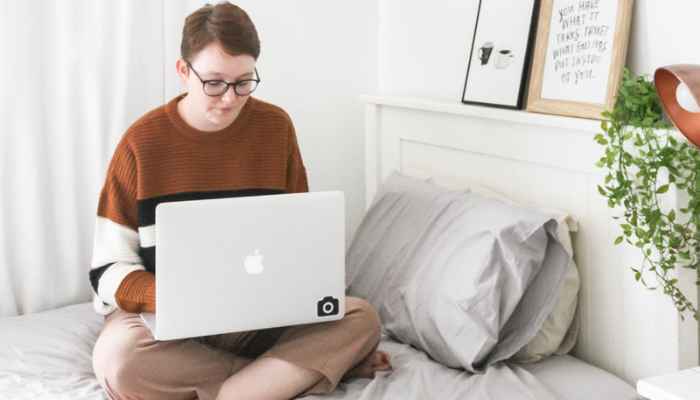 You did it – you got accepted into college 🎉! While that is undeniably a significant accomplishment that sends excitement and chills down your spine, it also brings up a lot of fears. Sure, some major serious fears might be in the back of your head – like grades and homework – today, we're focusing on a "funner" fear – how to decorate your new room with your style!
If you're planning to live in the residence hall for your first year of college, you're likely on the hunt for some trendy room decor to spice up your living space. After all, the resilience hall isn't precisely your mansion. You will need to enhance your space that's full of white walls ready to be decorated- especially during your first year.
Well, ladies, below you will find some trendy room decor that's too cute to pass up for your main bedroom (even if it's tiny). Okay, and there are some room essentials listed, too – but they don't slack on the "cute" factor.
Liven Up Your Space With This Trendy Room Decor
Just because you're living in the residence hall for your first year doesn't mean you have to live in a tiny, lifeless shack. There are so many great ways to bring your new room to life with wall decor and other cute stuff. Here are some of the top trendy room decor ideas that first-year college students are obsessing over to use for their "master bedroom" aka dorm.
There's a party going on right here – yes, in your new room. When studying is over, it's time to let loose and free your mind. Honestly? There is no better way to feel all the "good vibes" than with these LED lights.

LED strip lights reached peak popularity in 2022, and fans couldn't be happier. These lights are surprisingly easy to apply to any room – including the room in the residence hall. Aside from being an easy-peasy room update, you can accomplish within minutes, they're super funky and cool, instantly livening up a rather dull living arrangement.
Pro tip: our favorite color from the color scheme to set the light on is baby blue because it gives you that vibe of being in a pool at night!
Be honest – you will miss your friends and family back home. It's one of the "downsides" to deciding to live on campus, whether you're an hour away or across the globe. (Don't worry – the pros outweigh the cons immensely, so don't dwell on this!)

While you will be able to visit, text, and call, there is something about a picture that brings a warming feeling to your heart, plus giving life to those gray walls all blank with wall decor that reminds you of your close ones is the best option.
Don't settle for any old picture frame, though. This BOHO hanging picture frame is ultra chic and can hold 25 photos – so nobody gets left out on those gallery walls.
One thing you will want to do when you start college – especially as a first-year student – is stay organized. You don't want all of your pencils, pens, and other essentials getting lost in translation, especially when a big assignment is due the next day.

What's the solution? A desk organizer, of course! But don't think you have to settle for something ancient and ugly like you might find in your dad's office. Instead, opt for this cute organizer that comes in lovely shades like lavender and pink.
It offers tons of space, even for small items – and it's a cute pop of color!
Unfortunately, that new bed you get in the resilience hall might not be as cozy as your bed back in your primary bedroom at home. But that doesn't mean you can't zhuzh it up a little and step up the comfort factor that you would get in a guest bedroom.
How can you do it? With these charming faux fur pillows, of course. These pillows have a flirty flair that instantly enhances any room's aesthetics or are one of the perfect trendy living room ideas in case you share a community area with a comfy sofa.

Whether you opt for the lavish pink shade or go with another bold color from the many other color options, you can rest assured your gal pals will be obsessed with your retro-style pillows and that unique pop of color.
They're great for decorating and creating a colorful space, but they're so inviting and comfortable that you might slip them into bed with you during slumber, too. It's a win-win with these faux fur pillows!
Want to enhance the comfort level in your room or living room design? Consider adding a faux fur blanket to the mix. It will look delightful paired with your faux fur pillows during the daytime. At night? It will instantly become your bedtime best friend you won't want to pull away from in the morning.

Some rooms in a residence hall will come complete with everything you need, including a desk for homework. But not all rooms are created equally. If your room is lacking a desk, you're going to need one of these must-have room essentials.
When it comes to desks for your college room, you have options. This marble desk is a top pick, though, because it comes with a classic design and modern marble aesthetic that will see you through all four years.

Impressively modern with a trendy flare, this desk doubles as a trendy and affordable bedroom decor and is essential for what you will need to be successful even if you want to place it as a coffee table and make it look like a luxe bedroom decor. Plus, your adorable desk organizer (#3 on this list) will look adorable atop this unique desk style.
Consider opting for this contemporary alarm clock to pair with your marble desk. The two pair beautifully together and give you that trendy bedroom design you wanted to achieve – plus, it will make sure that you wake up on time for those dreadful early morning classes.

You can also add some greenery to your space with this lovely set of succulents with words of affirmation printed right on the container. Perfect for first-year college kids!

After a long, hard day at school, the last thing you want to do is be uncomfortable. When you're ready to throw in the towel, sit back, and relax, you need a cozy chair that will cradle you like a newborn baby – and this saucer chair is it.

This saucer chair comes in a whole slew of subtle colors ranging from light pink to mint, and deep red to gray, so you can find something to match with the rest of your trendy room decor easily and add some stylish bedroom accents.
Beware, though – everyone will want to snag your seat in this chair. It's just so inviting, just like a custom sofa!
It can be challenging for first-year students to feel like they belong like they have something truly "theirs." You can help offset these feelings by opting for a modern-style marquee letter displaying the first letter of your name, whether it's A, K, B, M, or any other letter in the alphabet.

Okay, but there are lots of marquee letter options on the market. What sets this one apart? The big "perk" of this marquee letter is that it lights up. It comes with several lights stacked throughout the letter, bringing the letter to life right inside of your room, and making it look like an eclectic gallery wall.
It's vibrant, exciting, and a great way to show that this space belongs to you, plus to the fact that is a trendy wall art decor – which is of utter importance when you're living in a residence hall with a lot of other people.
Are You Ready to Decorate Your Room?
After looking through all these trendy room decor options for first-year college students, you're probably getting excited – as you should be! Remember the ideas for your trendy living space are endless.
Now, all you need to do is decide which one of these room essentials will make its way into your room. Will you opt for the LED strip lights and faux fur pillows or the saucer chair and marquee letter? Will you choose all of these great trendy room decor options? Also, a pro tip you can even personalize your room by adding your touch to those boring gray walls.
How do I make my room cute and aesthetic?
Aesthetic rooms, which are particularly popular among TikTok users, are distinguished by the presence of greenery (consider plants or hanging vines, both real and synthetic); subdued colors (neutrals and pinks are the most typical); and interesting lighting fixtures (such as LED strands or string lights).
How to have a fairly core bedroom?
Garlands made of fake ivy and vines are necessary to implement the fairycore theme. These grapes are utilized in bedrooms in a variety of ways, including draped along windowpanes, dripping from ceilings, and lining closets.
How much does it cost to decorate a college dorm?
The average college student now spends $907 on dorm decor, setting a new record.
Here are a few hand-picked articles for you to read next:
Remember for our fellow Latinx readers, if you are also looking for more relevant content in Spanish please visit our Spanish site at ellatendencias.com.
Successible Life participates in the Amazon Services LLC Associates Program, an affiliate advertising program designed to provide a means for sites to earn advertising fees by advertising and linking to Amazon.com. 
Disclaimer: This post contains affiliate links. If you buy an item through one of those affiliate links, Successible Life may get a small commission at no extra cost to you. This helps keep the blog running so we can continue to provide you with the best content.