As we get into the later months of the year, everyone's favorite season is finally here. Autumn is finally upon us. And as the seasons change, our wardrobe must change as well. It's time to trade in bright colors and take a more classic approach by following the soft autumn color palette.
This palette is the epitome of elegance and sophistication. The colors of fall are deep, warm, and muted, giving whoever is wearing them a classic and timeless look. But what is the soft autumn color palette, you might ask? No worries – we have created a perfect color style guide (with examples!) to get you looking and feeling your best.
Shade
When you think of autumn, what colors come to mind? Maybe reds, greens, yellows, or browns? These are very common fall colors, but what type of red, yellow, or brown? Autumn is not usually associated with extremely bright green or highlighter yellow. So when you set out to create that perfect soft autumn color palette, remember that it's less about which colors and more about the shade.
Now, what do we mean by shade? Well, every shade of every color falls somewhere on two different lines. The line between dark and light (think of this as a horizontal line) and then a line between bright and muted (think of this as a vertical line). Where these two lines intersect is the "true color". For example, red on the dark and light line would look like a maroon on the left, red in the middle, and a light or pastel red on the right.
So why is this important? Well, the perfect soft autumn color palette falls across the entire horizontal dark and light line, but it's only on the underside of the vertical line, or in the muted area. That means colors can be light or dark, but making sure you have muted colors is what really will make you shine this autumn.
Colors
Now that we know what shades to look for, what colors fit into the seasonal color palette? It's time for a color analysis. We recommend natural colors or hues you commonly see in nature during autumn. We're talking browns, greens, yellows, reds, blues, grays, and whites. Once you have your color selected, you can select your ideal shade from there.
Another thing we recommend keeping in mind is warmth. Different colors can be described as warm or cool tones. Warm tones are usually favorable in the cooler seasons, such as autumn. When looking for pieces with mixed colors that are light brown or medium brown, yellow, red, orange, or white, choosing a warmer tone will help you match your look to the autumn atmosphere. However, keep in mind this may not work for all colors, as colors like blue and green are inherently cool-toned.
We now know in words which colors, shades, and tones are perfect for autumn, but it can be hard to visualize all that in your mind. But don't worry. We have created some examples of colors to include in your soft autumn color palette.
Lighter Muted Shades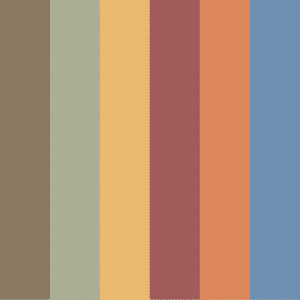 Darker Muted Shades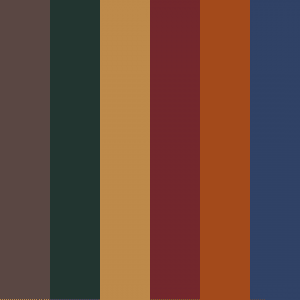 Neutrals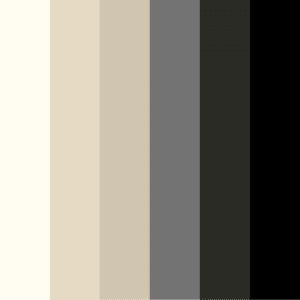 Do keep in mind that these are not all the autumn colors; rather, they're just some examples of choice of color.
Wardrobe Guide
So we have discussed the types of colors, shades, and tones in the soft autumn color palette. Now let's take a look at some outfits and makeup looks that utilize these colors along with why they work.
This first look is the perfect example of matching two warm tone pieces. The warm cream sweater, paired with the warm brown trench coat, is a match made in soft autumn color palette heaven. The lighter colors of the sweater and coat also work with black from the skirt and boots to provide balance. Add a clear lip gloss to create a polished look. This is also a great example of using warm tone neutral colors.
Get the look:
The second look is another great example of muted colors. The light red color of the sweater, paired with the knitted fabric and oversized fit, gives it the ultimate cozy autumn look. Add in the warm tone browns through the smokey eyeshadow, and the loafer flats finish the look and pull it all together.
Get the look:
This third (and final) look shows a great way to add in some deeper colors. The dark green jacket mixed with a warm and neutral top provides balance and creates a classic and sophisticated look. The soft red lip adds a pop of color to the face, and the warm tone of brown adds that extra little something that helps this autumn look reaches the next level.
Get the look:
Conclusion
There are so many different ways you can mix and match different colors and shades to achieve the ultimate fall look. A little secret: these tips don't just apply to clothes! You can apply these tips and use these colors in accessories like bags, jewelry, or even in your makeup looks! No matter how you plan to wear the soft autumn color palette, we hope to have provided you with some seriously awesome tips and inspiration.
Successible Life is a participant in the Amazon Services LLC Associates Program, an affiliate advertising program designed to provide a means for sites to earn advertising fees by advertising and linking to Amazon.com.
Disclaimer: This post contains affiliate links. If you buy an item through one of those affiliate links, Successible Life may get a small commission at no extra cost to you. This helps keep the blog running so we can continue to provide you with the best content.