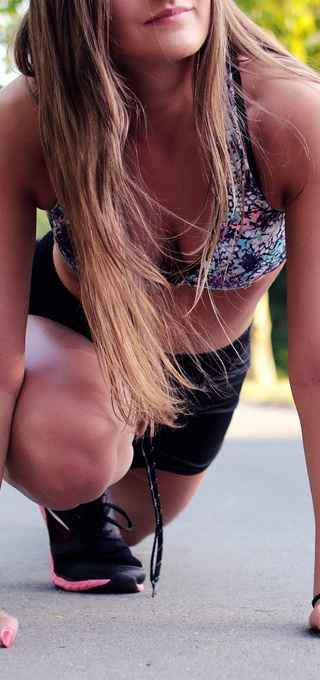 Anyone initially starting their fitness journey goes through a period of confusion and intimidation, and this often turns people away from working out. Once you achieve milestones and improvements in your health, your path to wellness will be smooth sailing, mostly.
If you are wondering how you can solidify an adequate fitness path and set realistic goals for yourself, continue reading.
What Are Your Body Goals?
Curvy Body Goals
To attain a curvy body, you need to first recognize and identify your body type. If you have a slim body type, your fitness path will slightly differ from a bigger woman. To go from slim to slim thick, you need to nourish your body with calories, protein, fruits, and other healthy substances. When developing a meal plan or planning meals, ensure you are not missing any meals throughout the day and try to supply yourself with healthy snacks to supplement your hunger instead of your usual alternative.
Alongside healthy eating, you will need a workout plan to meet your desired body goals. A common myth people hold works out will cause them to decrease fat in some areas they want to maintain, such as the glutes, but exercising increases muscle mass.
Meal Prep
Enhancing your curves as a chubby individual will require you to incorporate protein, healthy carbs, and fat. Eating foods such as fish, yogurt, oatmeal, and nuts along with a high intake of water will increase the quality of your health and set you on the way to a curvy body. To help monitor what you are eating, you may download a nutrition or diet app that allows you to track what you eat throughout the day and gives you the ability to set goals and see if you need to adjust your meal plan.
Workout Routines
Workout routines for both body types are similar, but for them to be effective, you need to be consistent and challenge yourself. Lower body workouts such as variations of squats, lunges, leg curls, and hip thrusts with resistance or weight will tone your legs and help you achieve your fitness path. Along with leg workouts, abdominal workouts such as planks, crunches, and situps will allow for a tight core and flat stomach. For chubbier body types, some slight cardio integrated into your workout may help burn calories and take off some body fat.
Skinny Body Goals
When looking to begin your fitness journey with the intention of achieving a skinny body, ensure you are working out for the right reasons so your mental health is not affected. Often, people work out because of peer pressure or being body shamed, but you need to learn to be comfortable with your body and with yourself. Understand that working out should be done because you want to do it for yourself and this will motivate you and keep you consistently and healthily exercising.
Meal Prep
To start the weight loss process that will lead you toward your skinny body goals, you need to reevaluate your diet. Although you are looking to lose weight, you need to eat during every meal of the day but slightly decrease portions over time. Decreasing portions will allow you to get used to smaller sizes of food. Fill your diet with an abundance of healthy foods: fruits, vegetables, protein, and carbs; and minimize the amount of unhealthy and greasy foods you eat. Staying hydrated is another significant component for anyone, no matter their body goals.
Workout Routine
To lose weight, cardio and general physical activity will play a large part in shedding a few pounds. There are many methods of exercising, but you need to find the ones best tailored to what you want in your personal journey. To stick to more traditional methods, you may use variations of the treadmill, stair climber, rower, or cycling. For a more sport-oriented fitness routine, you may engage in exercises such as dance, swimming, running, rollerblading, hiking, or even group exercises.
Thick Body Goals
If your personal journey involves you achieving a thick body, eat foods such as chicken, salmon, eggs, and nuts. Also, be sure to drink your milk! The butt is made up of muscles and requires foods such as these with protein and different vitamins to assist with growth and muscle recovery. To assist with protein intake or to make sure you are taking advantage of every gym session you may pick up a pack of protein powder or protein-based drinks and pre-workout to take before you go to the gym which is a caffeine-based supplement. Another gym supplement that will assist with muscle growth is creatine, but ensure you know all risks and warnings associated with utilizing these products.
Workout Routine
The thick body fitness program will mostly involve weight training and high-intensity interval training in contrast to cardio. To build your muscles, it's best to use resistance-based exercises where you can train a specific part of your body at a time. To assist with this, the purchase of a resistance band can help provide difficulty and resistance to any workout you may decide to do and you can incorporate it in workouts such as squats, deadlifts, etc.
Workouts you may focus on to reach your fitness goals are squats, lunges, leg raises, Russian twists, and hip thrusts. Post-workouts make sure you eat, hydrate yourself, and get the proper rest necessary. We promise you that your transformation after a few months of consistency will be clear and you will feel as strong and confident as ever before.
What Path Is Right For You?
When analyzing which fitness path is the best for you, first consider which may be the best for your health. If you have certain health limitations, choose a path that causes the least risks involved, as well as analyze the physical activity involved and avoid the workouts that may jeopardize your health.
Next, think of the body of your dreams and what you want yourself to look like, and choose the body goals that you most align with. Keep in mind as you navigate through your fitness journey, your goals are subject to change and achieve a different body type. Another thing to consider when choosing which path you would like to seek is what the diet may involve. Whilst you can tailor the diet to your liking, you need to be willing to sacrifice certain foods and portions to reach your desired body type.
Your Fitness Path in Summary
Beginning your fitness journey, creating goals can be essential and allow you to visualize what you may need to do to achieve your desired body. Setting small milestones for yourself allows you to see the result of your work and encourages you to continue your fitness journey. Whether you are pursuing curvy, slim, or thick body goals, you need to put in the necessary work to see results and document your performance over time to really notice differences in your body.
What is the real meaning of fitness?
Physical fitness is described by experts as "one's capacity to carry out everyday activities with maximum efficiency, strength, and endurance while managing an illness, exhaustion, and stress and reducing sedentary behavior."
What do you mean by fitness trail?
A fitness trail, trim trail, or parcourse is a path or course with exercise apparatus or obstacles placed along it to encourage physical activity and good health.
What are the 4 types of fitness?
Exercise should include all four types: endurance, strength, balance, and flexibility, according to research. Each one offers various advantages.
Here are a few hand-picked articles for you to read next: