June is Pride Month, and if you're a member of the LGBTQ+, it's a time when you can celebrate and fight for who you are and your sexual orientation. But what about those who are on the outside of the community but still in full support? How can everyone show pride, whether or not they consider themselves "LGBTQ+" members?
If you want to show your support this Pride Month, you've come to the right place. Below, you will discover seven ways to show pride in a supportive and respectful manner.
(And don't forget – showing support for the LGBTQ+ community doesn't have to start and stop in June; you can do it year-round!).
Attend a Pride Event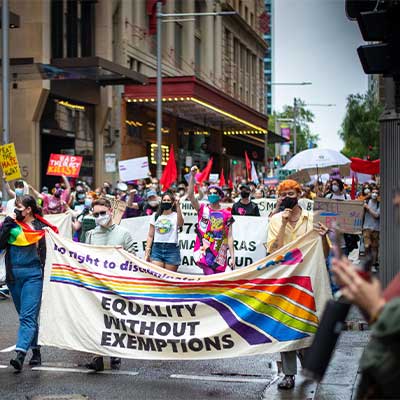 With June labeled as "Pride Month," it's no secret that a series of events are occurring across the globe. From thrilling concerts to an empowering pride parade, there's an event that will entice you.
So, go ahead and check out which Pride Month events are happening near you. You can simply show up and show your support or take your pride to the next level by bringing signs and flags and wearing Pride apparel. Go Pride Alliance!
Educate Yourself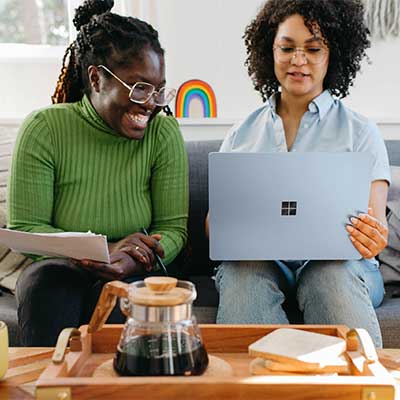 Not everyone is a fan of large, crowded events. If you prefer to do things in the peace of your home (looking at you, introverts), then you will be happy to know that you can still support pride in one easy way: by educating yourself.
You've heard it from members of the LGBTQ+ community before, and you will hear it again: all they want you to do is educate yourself on their community. Take Pride Month to learn about all the different types of romantic attraction options, how to be more inclusive, etc. The LGBTQ+ will thank you – just make sure you apply it to your day-to-day life and try to educate those around you, too.
Also if you are interested in why June is considered pride month and what's the importance of June 28th for the LGBTQ+ community? Google Stonewall Inn, Stonewall Riots, or Stonewall Uprising because these are huge (wink wink)
Donate to LGBTQ+ Charities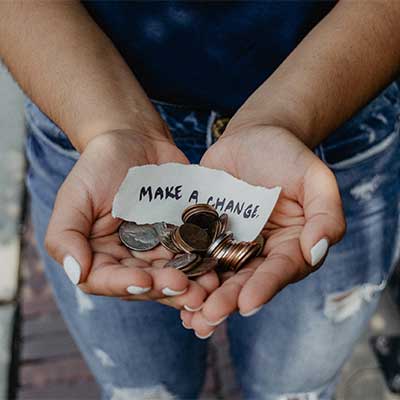 There are so many LGBTQ+ charities out there, all of which are designed to help members of the community. They range from mental health care help organizations to foundations working tirelessly to get LGBTQ+ members off the streets.
If you're looking for a behind-the-scenes way to support pride this year, consider donating to one of these tremendous LGBTQ+ charities:
Unfortunately, members of the LGBTQ+ community are much likelier to experience depression and thoughts of suicide. The Trevor Project aims to address these mental health issues in multiple ways, such as through the 24/7 suicide prevention hotline known as "The Trevor Lifeline."
The HRC is one of the most well-known LGBTQ+ across the world. They aim to help in all areas of the LGBTQ+ community, from inclusivity and legal protection in the workplace to HIV prevention.
This foundation focuses on the youth homelessness crisis in New York. Here, The Ali Forney Center aims to provide multiple services to help homeless LGBTQ+ youth, from emergency housing to health services. Donate to support NYC Pride!
While many organizations focus on young LGBTQ+ members, SAGE is committed to ensuring that elderly LGBTQ+ members aren't left out. They offer several services, from specialty training for staff members to affordable housing initiatives.
Follow LGBTQ+ Members on Social Media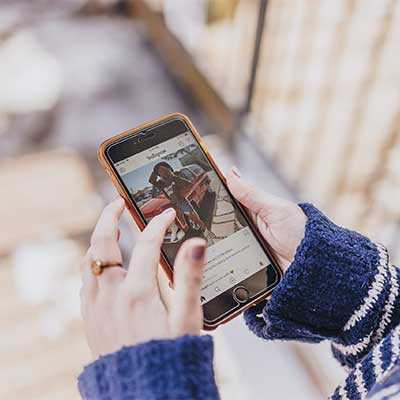 You can learn a lot about the LGBTQ+ community by doing your research online or even listening to the news. But one of the best sources of information comes right out of the mouths of LGBTQ+ community members.
That said, one great way to show your support this Pride Month is to add some LGBTQ+ voices to your social media page.
There are so many wonderful individuals of the Pride Alliance that you can follow. To get you started, consider these people:
Laverne Cox
RuPaul Andre Charles
Chella Man
Sharice Davids
Jonathan Van Ness
Lena Waithe
Jazz Jennings
Watch LGBTQ+ Movies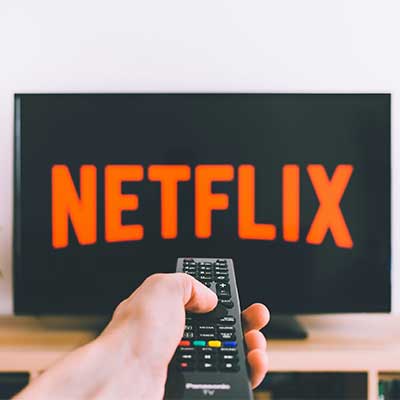 It's Pride Month, and what most LGBTQ+ members are begging for is more inclusivity – in all areas of life, including movies. But while the fight is still going strong, there is nothing wrong with taking a break and enjoying movies that have already taken the step to inclusivity.
There are lots of movies to choose from, but some of the top ones to consider include Moonlight, Brokeback Mountain, The Danish Girl, The Imitation Game, Dallas Buyers Club, and The Prom.
Go ahead and whip up some popcorn and enjoy a movie marathon with friends. Use food coloring and some sugar to turn your regular popcorn into a pride-friendly rainbow popcorn, and don't forget to wear your favorite Pride apparel! Go Pride Alliance!
Support LGBTQ+ Businesses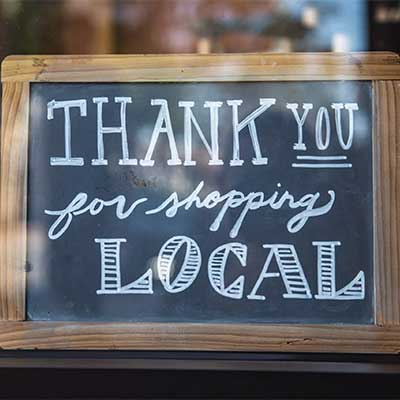 Unfortunately, many businesses sell LGBTQ+ products – such as rainbow-doused Pride apparel and decals – without giving any of the profit to LGBTQ+ foundations. So, if you're planning to buy some goodies to celebrate Pride Month to support the pride alliance, make sure you're buying solely from LGBTQ+ businesses – you know, the ones that will do some good for the community.
Here are some top picks for LGBTQ+ shopping:
This fabulous brand focuses on colorful makeup and nail polishes to make you festival-ready or for pride events in no time. Of course, you will love the colors so much that you will want to wear them year-round!
This Latinx company focuses on spiritual elements and sells everything from holy waters to zodiac art. However, you can also get your hands on some bath and beauty products and enchantingly delightful candles.
Many people love to wear the bright colors associated with LGBTQ+ community events, but Both& focuses more so on "quiet everyday acts of courage" members go through with current issues.
Who doesn't love cookies? If you're focusing less on Pride apparel and more on treats this Pride month, consider purchasing these delicious plant-based cookies to support the Pride alliance.
On the hunt for some new sex toys? Early to Bed is a queer and woman-owned business that focuses on shutting down the taboo stigma surrounding sexual activity. They have a slew of enticing toys to choose from and "pride" themselves on being a comfortable and welcoming place to purchase.
Start Change

Look at where you live, where you go to work and the places you visit. Are they LGBTQ+ positive? Are they making an effort to promote inclusivity? Are there any local groups that are advocating for the LGBTQ+ community?
If you said "no" to any of the questions listed above, it's time to throw on your Pride apparel, educate yourself on the topic, and make a change.
Going from "ally" to "advocate" is an excellent idea for Pride Month. Several businesses like taimi.com started from a simple idea: to make our community more diverse and inclusive. Don't hesitate to reach out for help if you need it, members of the LGBTQ+ community won't hesitate to answer and clarify any of your doubts or questions but mostly they would love to be supported and embraced by your initiative to become an advocate. The goal is to make the world a happier and safer place for members of the LGBTQ+. And whether or not you, yourself, are LGBTQ+, you can fight for change in your community structures, workplaces, etc.
Final Words
There are plenty of great ways to show pride this year, whether going out there to local events or the celebration of pride, going behind the scenes, watching movies, or buying products from your favorite LGBTQ+ businesses. Regardless of how you show your pride, the end goal is to support the LGBTQ+ community – not only during Pride Month but year-round.
How do you show your Pride? Happy Pride Month, everyone!
Why is Pride Day in June?
The Stonewall riots, a series of anti-gay riots that started on June 28, 1969, and lasted for several days, gave rise to the idea of Pride Month. After a police raid at the Stonewall Inn, a gay bar in New York City's Lower Manhattan, rioting broke out.
What do pride flag colors mean?
For the Gay Freedom Celebration in 1978 in San Francisco, Gilbert Baker created the rainbow flag. Pink represented sexuality in the original eight-color form, whereas red, orange, yellow, green, turquoise, indigo, and violet represented life, harmony, healing, and the sun, respectively.
What does Pride stand for?
Within the Lesbian, Gay, Bisexual, Transgender, Queer, and Intersex (LGBTQI) community, the term "pride" is an essential cultural notion, signifying togetherness, collectivity, identity, and resistance to violence and prejudice.
Here are a few hand-picked articles for you to read next: