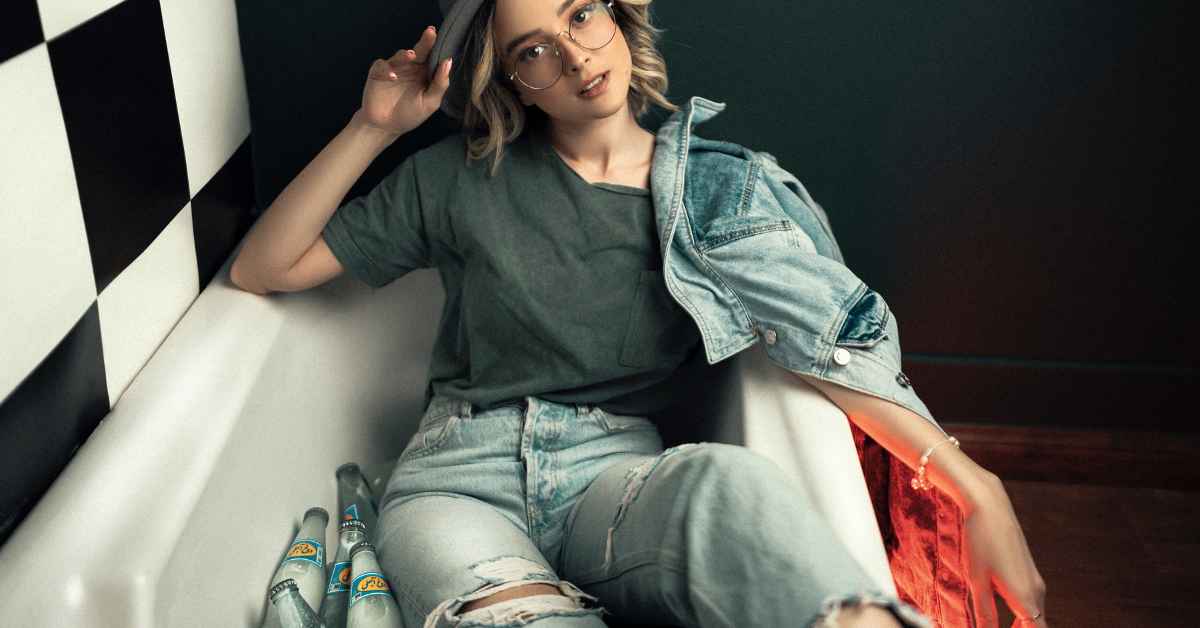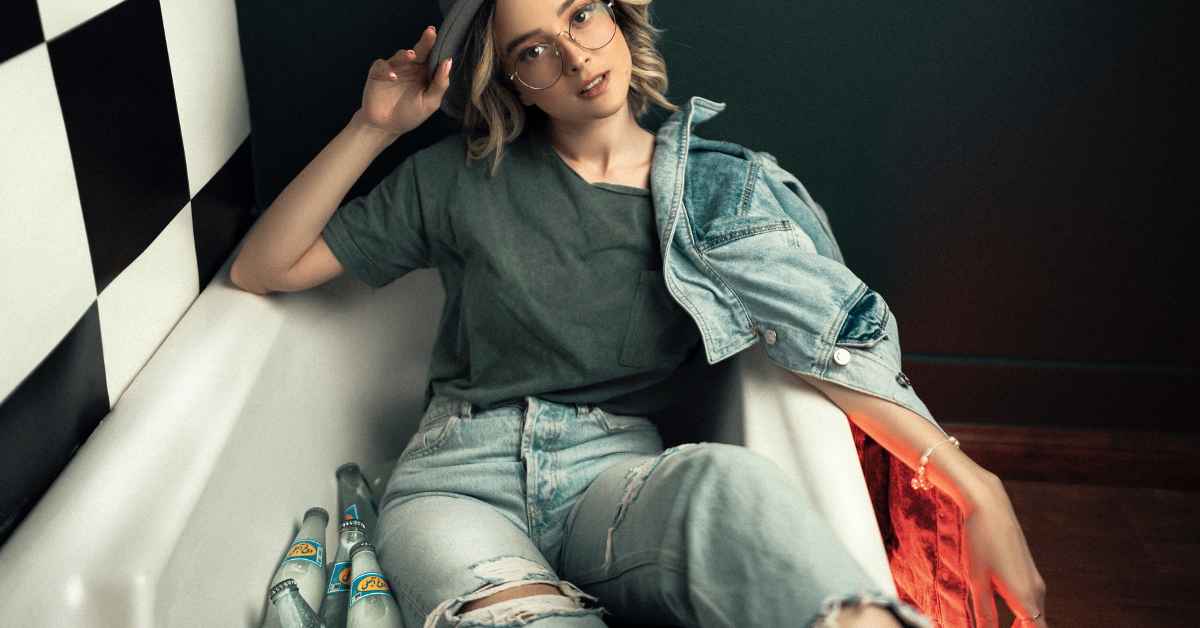 It's that time of year when we start to see the temperatures dropping, and we can't get away with wearing sundresses and shorts anymore, and start wearing high-rise pants. The colder temperatures make us want to hibernate and wear sweatpants all day long so we can stay warm and comfortable.
Just because the weather is chilly doesn't mean you can't look cute and fashionable. So put down the sweatpants and check out these options for high-rise pants so you can elevate your style! Having these high-rise pants in your closet will keep everyone looking trendy and put together while staying warm and comfy this season.
High-Rise Jeans

The Abercrombie curve love 90s ultra-high-rise straight jeans are our absolute favorite denim jeans. These Abercrombie jeans are right on trend with their 90s ultra high-rise straight jeans cut. This vintage feel is super comfortable because it has a built-in stretch that hugs your curves. It sits high on your waist and looks great with crop tops. They also look good with your shirt tucked or untucked. The best part of these jeans is they come in a wide variety of sizes, lengths, and colors.
They come in all heights, from extra short to long. The extra short length is great for our petite women below 5' and the long-length jeans are for our ladies 5'8" and above. They also are available in six different shades of denim. These jeans are so perfect we had to buy these in all shades!

This option from Topshop is super cute and flattering. Skinny jeans are a great option for fall and winter because they allow you to wear your knee-high boots!
Faux Leather High-Rise Pants
Another must-have in your closet is faux leather high-rise pants. These vegan leather pants are flying off the shelves this season. Not only will these pants be sure to turn heads, but they are also comfortable, flattering to your silhouette, and eco-friendly. They add the ultimate cool-girl twist to any look with sleek vegan leather with a flattering high waist that can take your look from day to night. Almost all the stores have their version of these faux leather pants.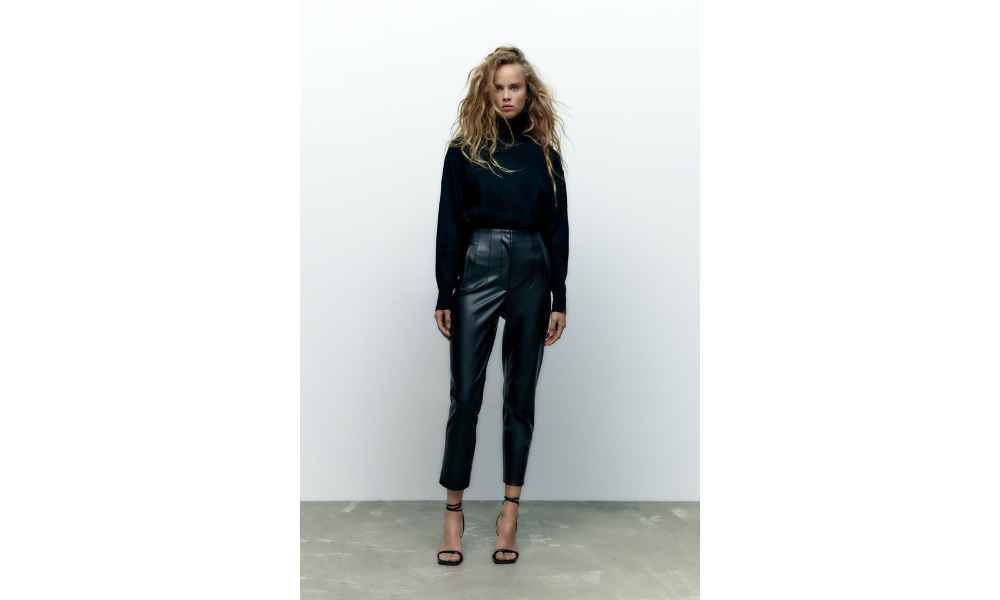 Some of our favorite stores that have them include Aritzia, Zara, and Macy's to name a few. They are a must-have because they are extremely easy to style. You can take any shirt or sweater in your closet and put them on with faux leather high-rise pants, and they instantly make your outfit a showstopper. We can't wait to see you all rocking these this fall.
Palazzo High-Rise Pants

If you want to look cute but still feel like you are wearing your pajamas, these are your pants. The palazzo pants sit high on your waist with an elevated, wide pant leg.

They are perfect to run errands or wear to the office because of their comfortable fit. Our favorite way to wear palazzo pants is in a bold color like green, pink, or orange. Then we would pair it with a casual t-shirt or with a contrasting color blazer.
Solange Knowles knows how to rock the bold green Palazzo pants look. These are perfect on days you want to look beautiful and put together without squeezing into jeans. These pants are the closest thing to wearing your pajama pants out in public, but still looking carpet ready at the same time. Comfortable and trendy, that's a win-win!
Summary
Hope you love these high-waisted pants for fall and winter. We can't wait to hear all the compliments you will get this season in your new high-rise pants. Having a few staple pants in your closet will make getting ready during these cold months a breeze. Remember, you don't have to sacrifice fashion for comfort this season!
Are high-rise and high-waisted the same?
The seam between the crotch and the waistband is the longest on high-rise, often referred to as high-waisted, jeans. The front and back seams of high-rise jeans are between 9″ and 11″ and 14″ respectively. Depending on your height, they usually sit just above your belly button or higher on your torso.
What is the purpose of high-rise pants?
Because they sit higher on the torso than low-rise jeans, high-rise jeans have various advantages, including the ability to lessen the appearance of any bulging at the waistband.
What body type should wear high-waisted?
High-Rise. Although this outfit is frequently thought of as "retro," it is classic. This fit will look great on athletic body types with smaller waists. Slender hourglass figures look amazing in a high-rise, stretchy jeans.
Disclaimer: This post contains affiliate links. If you buy an item through one of those affiliate links, Successible Life may get a small commission at no extra cost to you. This helps keep the blog running so we can continue to provide you with the best content.