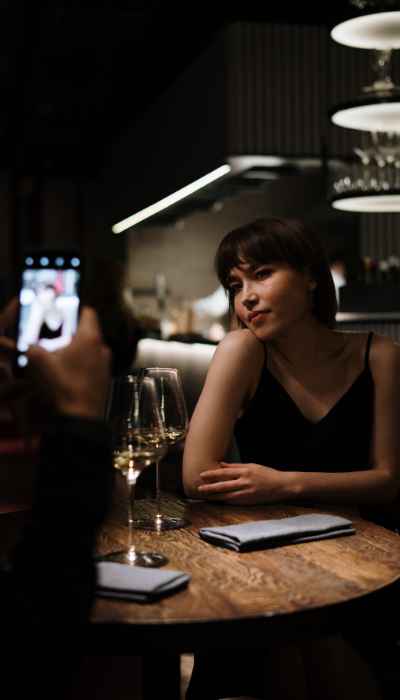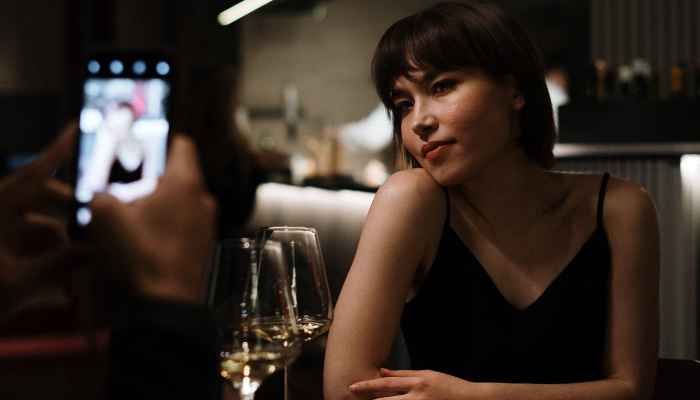 Whether it is a first date or second date or you have been with your partner for years now and still hit the town together, everyone wants to dress their best to impress a date which is why we have date night outfit ideas for you. While throwing on some clothes doesn't seem too difficult, putting together a flawless outfit is incredibly taxing if you do not know how to do it properly. After all, if dressing well was easy, then we would all do it flawlessly and personal stylists wouldn't be a thing.
Are you heading out on a date soon? Or perhaps you're anticipating one soon and want to ensure you have the cutest date night outfits sitting pretty in your wardrobe – ready for when the time comes. Either way, this guide is going to offer advice and ideas for the best date night outfit ideas that are sure to blow your date away.
Date Night Outfit Ideas
A Floral Dress
A floral dress can be an elegant outfit choice that is as girly as you make it. There are many types of floral prints out there, including a variety of colors and styles. For instance, if you enjoy a muted color palette, then you can easily find a cute floral dress that will suit this requirement.
Floral dresses (no matter the length, cut, or color palette) are a romantic outfit choice that suits many kinds of dates. Whether you are heading to a fancy restaurant or grabbing a coffee at the local café, this is an easy and versatile outfit idea that you can dress up or down.
Cute, Versatile Boots
Boots will never go out of style, and if you invest in a pair of high-quality boots, they will be sure to last a few years. Opt for a pair of boots in natural tones so that you can pair them with numerous outfits.
For instance, Maison Margiela boots are beautifully designed, and well-made and come in a selection of styles that will suit many date night outfits. SSENSE has a large selection of Maison Margiela boots for women, all of which are effortlessly cool and can complete a date outfit. Whether you are after a low heel black boot or wish to style your outfit with the black suede over-the-knee tabi boots, there is a Maison Margiela boot that has your name written all over it.
Jeans and a Button-Up Cardi
Who said that a date night outfit can't include jeans? Jeans have always been a staple. However, many of us don't tend to dress up our jeans when it comes to going out on a date, as we consider jeans to be too relaxed.
Forget that! Instead, find a great pair of high-waisted jeans and pair them with a silk cami and a relaxed but cool button-up cardi – now you've got yourself an effortless daytime date outfit that will impress your date!
How can you dress up in jeans and a cardi? Well, you can always put on a pair of heels or flats, carry a beautiful handbag, or dress up your neck or wrists with jewelry that'll make you glisten and gleam.
A Silk Cami
A silk cami is both casual and elegant. Depending on the date you are going on, it can help create an easy look that can be dressed up or down. In summary, daytime date, you could always invest in a dusty pink cami that will look adorable when worn with a denim skirt or pair of jeans. However, a sleek, black cami worn with a black, pleated skirt can make you stand out while at a bar grabbing drinks with your date.
The Little Black Dress
You can never go wrong with a little black dress. Not only does it look effortlessly chic, but it can be dressed up or down and help you look elegant and mysterious all in one. There are many styles of little black dresses, meaning all you have to do is find the dress that suits your body type and shape. As an additional plus, a little black dress is widely available, regardless of price or body shape. Plus, the little black dress is a great way to highlight your figure.
We can thank Coco Chanel for bringing the little black dress to the limelight and making it as popular as it is today.
Final Words…
Are you heading out on a date anytime soon? If so, consider the above date night outfit ideas for inspiration. Remember that a date is supposed to be fun and full of laughter as you get to know someone special a little better. However, dressing to impress can be a great way to grab their attention and secure another date. Whether you are heading out for drinks or looking to cozy up on the couch and watch a film together, you'll always have an outfit ready for that date.
What do you wear on a date night?
– Jeans and a pretty top.
– A set that includes a top and skirt.
– Wearing a one-shoulder top and leather pants.
– Slip-on shoes with a frilly dress.
– Shorts with a blouse with a crop.
– An animal-print bodysuit and pants.
What is an attractive outfit for a date?
Try a simple t-shirt or button-up for guys with belted jeans or chinos, elegant shoes, and a good watch. Choose a little black dress or a casual top and jeans for women, and accessorize with pretty jewelry and minimal makeup.
What should you not wear on a date night?
You do not want to come across as unkempt or careless. Avoid wearing any clothing that has stains, holes, or pilling. Your presentation should be tidy, spotless, and just shy of professional. Even if they are your old favorites, it's incredibly challenging to pull off that appearance in worn-out clothing!