This article is part of the "Self-Care" series. Click here to learn more.
It's time to raise the bar on your R&R game! Now more than ever, you need to learn how to have fun alone. One of the best ways to occupy your time at home is with some soothing self-care products. 
Sometimes that's exactly what you need to unwind, destress from work or life, and simply recharge. Check out some of our favorite self-care products, starting with beauty all the way to entertainment, for treating yourself to a perfect spa day at home.
Photo by Pretty Little Thing
Made of beautiful jade, this Facial Roller and Gua Sha Facial Massager will become a staple in your beauty routine. Use it to massage the face, temples, and around the eyes for instant rejuvenation, soothing, and de-puffing. You can use it with your favorite serum or just pop it in the freezer to shrink your pores and reduce redness.
Photo by Sephora
We do love lip scrubs but simply adore the non-messy Dior Addict Lip Sugar Scrub. This scrub is in a traditional lipstick tube instead of a pot, which makes for quick and easy lip exfoliation. Made with grains of sugar, the product will gently exfoliate before melting into a moisturizing balm. Be sure to use code FREESHIP to receive free shipping on all orders!
Photo by Pretty Little Thing
A multi-peptide serum, The Ordinary Buffet is a fan-favorite. It contains 11 skin-friendly amino acids and multiple hyaluronic acid complexes to treat signs of aging. It visibly targets surface hydration, fine lines, wrinkles, dynamic lines, and textural irregularities. Smoothing the product into your skin is a cinch with gentle pressure from the Gua Sha Facial Massager. This is definitely on our self-care products list!
Photo by ASOS
Essential oil lovers rejoice! Chickidee Essential Body Oil has packed moisturizing ingredients and your favorite scents into one product for hydrated and nourished skin. This specific oil smells like geranium, sweet orange, lavender, and ylang ylang.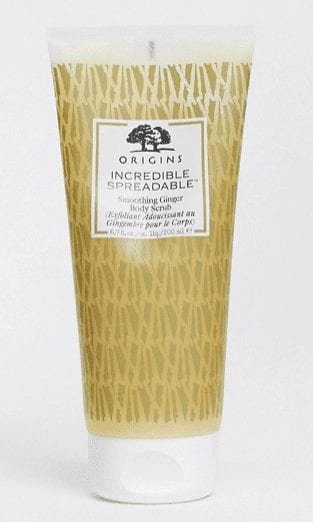 Photo by ASOS
Gently scrub away your stresses and dead skin with Origins Ginger Incredible Spreadable Smoothing Ginger Body Scrub. Lightly scented with ginger and packed with sugar, use it to buff away dry skin. We love how this product transforms from an exfoliant into a creamy cleansing lather!
Photo by Sand and Sky
Cleanse your skin with the amazing Australian pink Clay Porefining Face Mask. It comes with a free applicator brush and it's also cruelty-free. It'll help detoxify your skin and refine your pores in only 10 minutes. This is a must-have for a perfect self-care session.
Photo by LUSH
The Avobath Bath Bomb from Lush Cosmetics is a must-have for any at home spa day. This green fizzer packs a sunny dose of invigorating lemongrass and bergamot essential oils that your nose will love. Your skin on the other hand will appreciate the freshly mashed avocados and organic extra virgin olive oil. Take advantage of free shipping on orders of $40 or more for a limited time!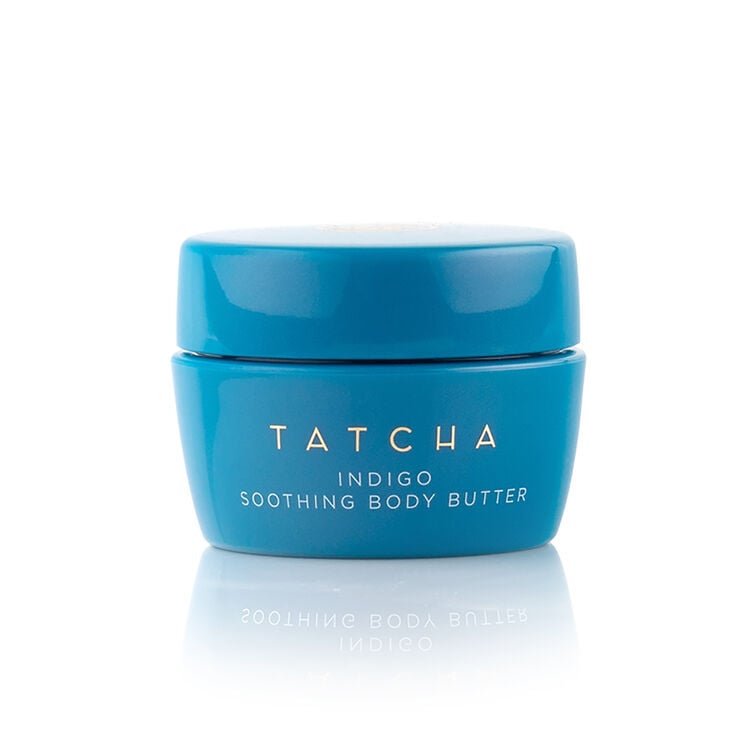 Photo by Tatcha
Perfect for sensitive skin, Tatcha's Soothing Silk Body Butter is designed to hydrate and soothe irritated skin. The thick and creamy product is perfect for combating dry skin that coincides with the winter time. In addition to free shipping on all U.S. domestic orders of $25+, you can also get three free samples with every order right now!
Enzyme masks are a natural method by which to exfoliate and dissolve dead skin cells that can get built up. The VITAL C Hydrating Enzyme Mask smells like the freshest oranges and is chock-full of antioxidants and vitamins that will leave skin nourished and glowing.
Photo by Briogeo
Don't forget to treat your hair! This Briogeo Deep Conditioning Hair Mask will rejuvenate even the most dry and damaged hair. A blend of rosehip, sweet almond, and argan oils that is also infused with vitamin B5 and biotin, it smells as good as it feels. 
If you're currently living somewhere other than your home state, treat yourself to a bit of nostalgia. Homesick Scented Candles will remind you of everything you love about home. For example, take the Kentucky Homesick Scented Candle. It will have you thinking of summer nights in the Bluegrass State. It has warm nodes of bourbon and vanilla plus aromas of praline and cedarwood.
Photo by Etsy
Add a touch of greenery to your shower and reap the benefits of a Fresh Eucalyptus Bunch. Eucalyptus is a beautiful scent to enjoy any day of the week. However, if you combine it with the heat from your shower, it offers some additional benefits. Eucalyptus acts as a natural decongestant by opening up your sinuses and also relieves stress by encouraging relaxation.
If you can't get enough of eucalyptus, check out this Eucalyptus Spearming Body Wash and Foam Bath. An original from the Bath & Body Aromatherapy Line, it packs a punch. The crisp smell will help to clear your mind, soothe you, and uplift your mood.
Good robes are hard to come by, and that's why this item should definitely be on your list of self-care products! This Herringbone Robe from the Seven Apparel Hotel Spa Collection is like wrapping yourself in a cloud. Made with ultrafine microfiber yarns, it is both stylish and so comfortable that you'll have a hard time taking it off!
Even the most popular essential oil diffuser leaves a lot to be desired. But for around $27, the sleek Asakuki Premium Essential Oil Diffuser is a steal. It is larger than most and will run for up to 20 hours at a time. It is also available in four stunning colors! Use it to disperse your favorite essential oil, relieve stress, or moisturize your skin.
Photo by Uncommon Goods
This luxurious Calming Lavender Heat Pillow will quickly become your go-to spa day product. Simply heat the pillow in the microwave for two minutes to create a relaxing and warm lavender scent. Use it to relax tight muscles, such as those in your neck, or for relief from cramps and aches.
Purchasing Amazon Prime Video is a great gift to yourself and the most entertaining one out of all the self-care products. Watch Amazon Originals, popular movies, and hit TV shows all from the comfort of your couch. When looking into purchase options, you can either pay on an annual basis or monthly so that you can opt out at any time.
This Nickelodeon themed coloring book for adults will have you basking in nostalgia for hours. Color while you mask or even while you relax in bed. It features all of your favorite characters, from the Rugrats to CatDog, Hey Arnold, and more! If you have kids, you may have to hide this one to keep it all for yourself.
We hope that these self-care products give you some inspiration on how to have fun alone! If you grab one of these products, let us know how it worked for you. Have any additional suggestions for how to pamper yourself? Tell us about them! In the meantime, we hope you take some time each week to take care of yourself and recharge, both mentally and physically.
Here are a few hand-picked articles for you to read next:
Successible Life is a participant in the Amazon Services LLC Associates Program, an affiliate advertising program designed to provide a means for sites to earn advertising fees by advertising and linking to Amazon.com.