If you head to Google for some basic information on personal finance topics, you will be bombarded with money-related blogs. Look for helpful advice on credit cards, mortgages, life insurance, or retirement planning – you name it: there are literally thousands of potential sources for information on every one of those topics. Like all things Internet, it's hard to know who or what to trust. We're going to try to help.
This is no easy task. In fact, there are pages and pages of financial writers who have compiled lists of *other* writers they deem trustworthy. And they have sub-categories, like the best mommy bloggers, best women-run money blogs, or best sites for those in the military. All these lists, just like all these bloggers, have their place. But it's really important to evaluate where each writer is coming from – and why all these blogs exist in the first place.
(First, let me disclose that I run a blog at BobSullivan.net, where I write about cybercrime and consumer issues. Most wouldn't really consider my site a personal finance blog, but I do delve into some of those topics, so take that into account as you digest my suggested sources. Also, because this is a small world, I have been paid as a freelance reporter by some of these sites. I disclose where that's the case by calling each one a "client.").
Why They Exist
Yes, financial sites exist because consumers have an endless appetite for money advice. Most people aren't taught the basics – like balancing a checkbook – in school. And the information isn't really relevant until it's timely, anyway. Who can digest the "traps to avoid when getting a mortgage" until you actually are looking to buy a house? Life insurance stories sure are boring…until you are shopping for life insurance. So these blogs are there when you need them.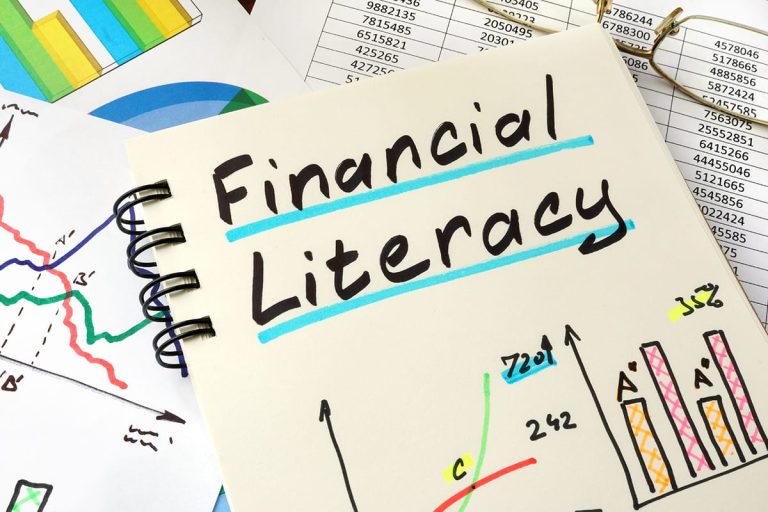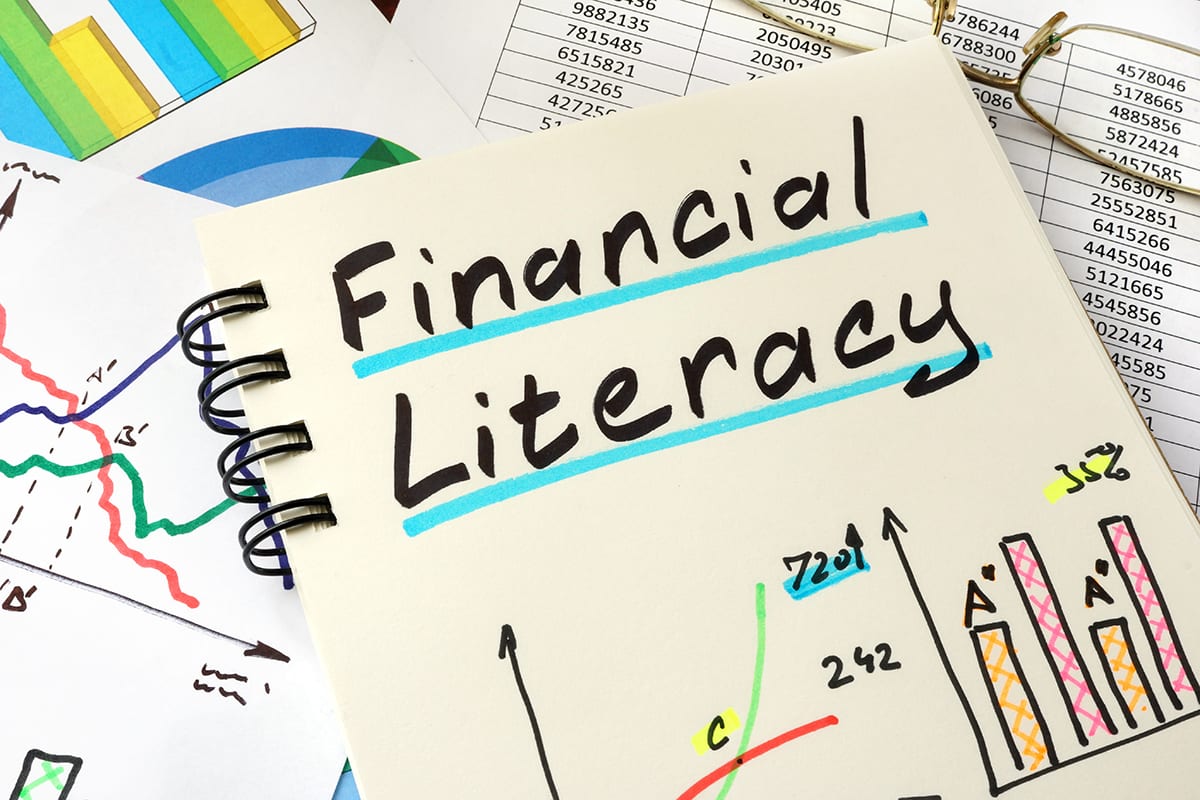 There's another reason all these sites, exist, however: affiliate relationships. When you read a story about paying down debt on some blogs, advertisements for financial products sometimes appear. If you follow those links and ultimately, for example, sign up for a credit card, the blog may earn a commission on that signup.
As long as the site discloses that relationship and abides by the rule of giving out sound advice, affiliate relationships are a pretty accepted way of making a living. Without them, many money sites wouldn't exist. Other sites make money strictly through advertisements, which are also a long-accepted way to earn money.
There is always the chance that the information you receive on such a site is economically biased, however. New York Times columnist Ron Lieber recently wrote up the story of "money guru" Jordan Goodman, who paid a fine imposed by the Securities and Exchange Commission for receiving large referral compensations when promoting an investment firm that he did not disclose (Goodman did not admit wrongdoing).
When you look up any advice online, you should always keep in mind that everyone has a point of view, and the world of money is full of hidden incentives. So take everything with a grain of salt and never trust just one source for anything.
The Blue Chips
For these reasons, it's a good idea to look for money advice from traditional sources with long-established track records – like The New York Times Your Money section, The Wall Street Journal, or CNBC.com (client). Mind you, it's quite possible to find bad advice on the pages of those publications too, but they at least have published standards and are publicly accountable.
Less Well-Known but Excellent Options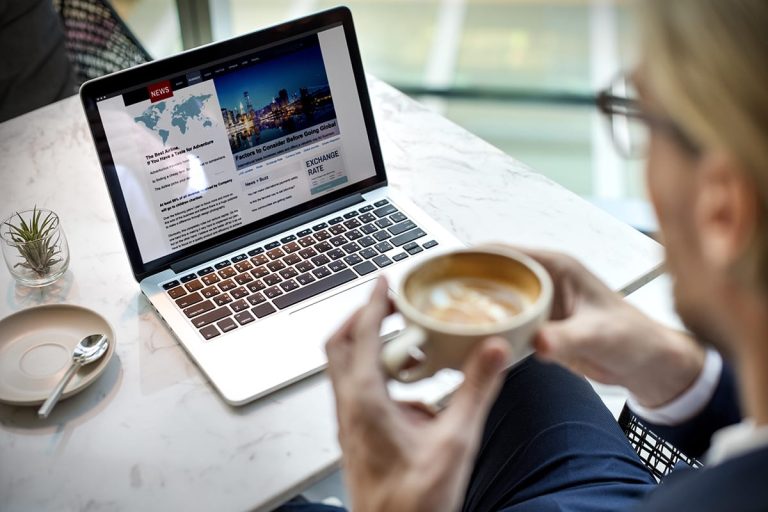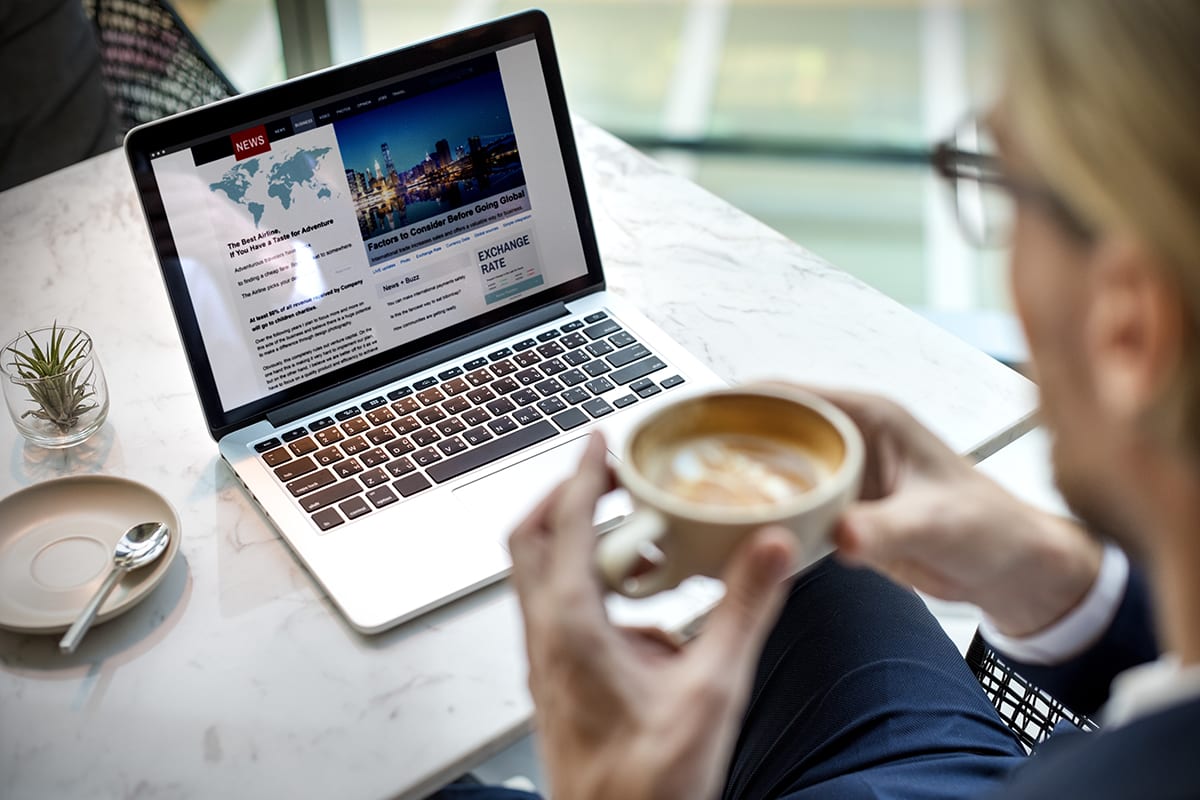 There are plenty of less-traditional financial news services that have well-earned good reputations as well. One way to judge a less-familiar-sounding financial news service: look how clearly they disclose their affiliate relationships. These are my favorites (in no particular order):
Kiplinger probably deserves to be in the NYTimes/WSJ/CNBC crowd; it is a long-established traditional print publication begun in the 1920s by a former Associated Press economics reporter. Pick a money topic, particularly an investment topic – mutual fund fees, life insurance, unwanted gift cards – and you are likely to find Kiplinger stories offer the best combination of readability and information.
Bankrate also has a long pedigree, at least in Internet years. The website debuted in 1996, but the Bank Rate Monitor print publication was established 20 years earlier. Bankrate is the source many other financial journalists go to for information when they need it. You'll see Bankrate data on issues like ATM fees or Passbook Savings Rate trends in virtually every publication – in fact, you are likely to see senior vice president Greg McBride quoted in many stories. Bankrate is a great primary source for that kind of information.
NerdWallet isn't nearly as old – it was founded in 2009 – but the site has ramped up its independent journalist staff quickly. Notably, Liz Weston, perhaps the Internet's most-read personal finance columnist, works there now. It has several reporters devoted to investigative journalism. You might recognize the name from a recent "Turn to the Nerds" TV ad campaign. NerdWallet tries to be all money things to all people, and it often succeeds.
Grow (client)
Grow.com is the news and information arm of the spare-change-collecting app Acorns. Until recently, its editorial operation was run by Jennifer Barrett, former personal finance editor at CNBC.com. Recently, Grow received a large investment from CNBC, and its editorial staffs are now sharing resources, bringing it even more heft to its stories. The site tends to focus on younger adults ("5 Money Lessons Everyone Should Know by Age 30"), but much of the advice there can apply to anyone.
MagnifyMoney, headed by former Yahoo Finance reporter Mandi Woodruff, publishes in-depth stories on its blog, covering important topics like "The Best Health Savings Accounts in March 2019". LendingTree recently acquired MagnifyMoney, and Woodruff now heads a network of financial sites for the lender, which also includes StudentLoanHero.com and DepositAccounts.com.
Wisebread is one of numerous sites that try to help younger consumers get ahead or retire early by saving money and finding good deals. The site's motto is "Living Large on a Small Budget." Topic areas include Frugal Living (7 Things You Can Downsize Right Now), Life Hacks (11 Ways to Make Living With Roommates Tolerable), and Personal Finance (8 Questions to Ask When Buying a Used Car).
Any list like this is bound to be incomplete, so consider it just a start. There are plenty of investment sites that have large sections devoted to personal finance, including Marketwatch.com. There are also plenty more blogs devoted to the fun-to-dream-about topic known as "FIRE – Financial independence, retire early." Some of these sites promise the Moon but don't quite deliver space travel. After all, it's not really that easy to make $1 million by age 30.
Great Reporters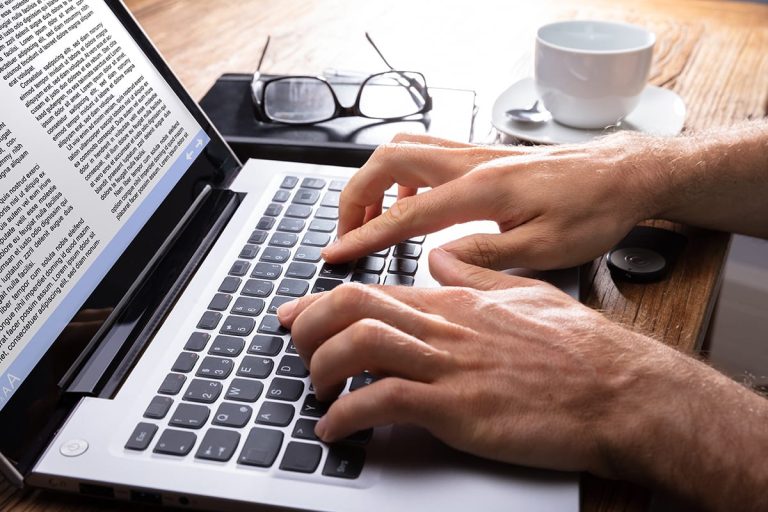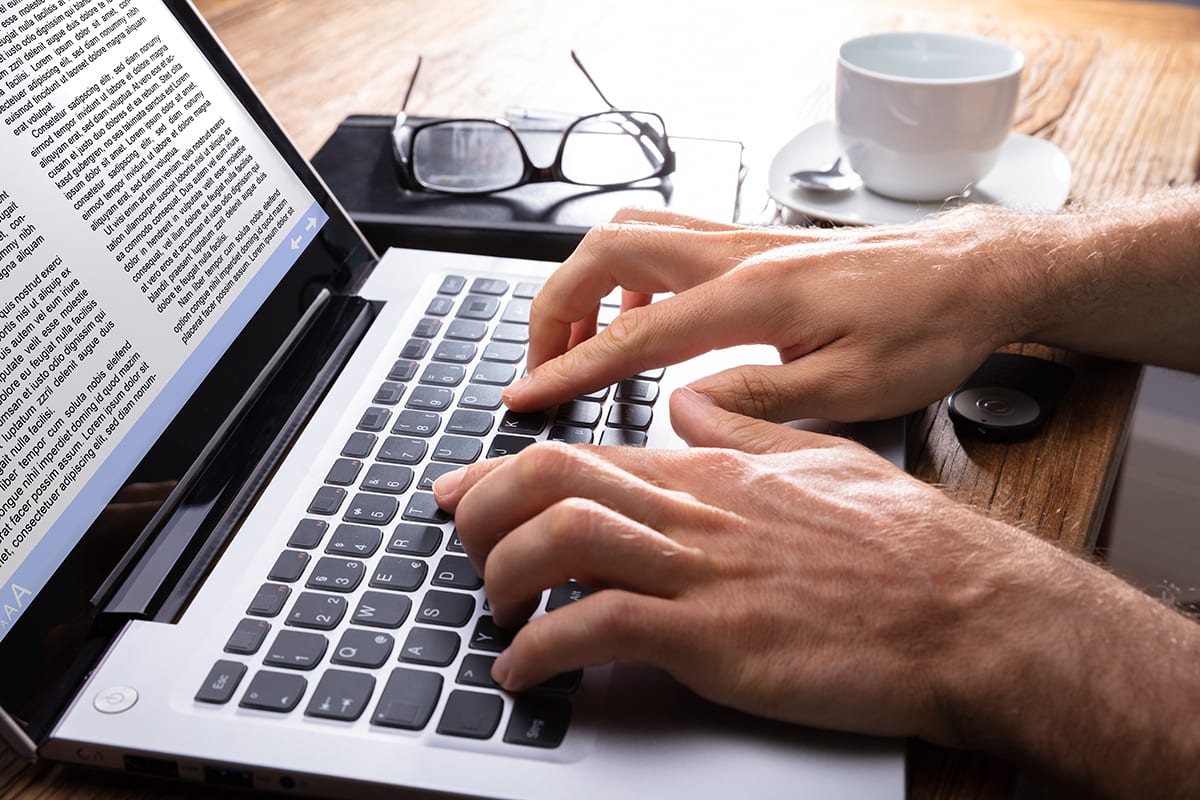 Another trick might be to follow reporters who are known for giving out good, unbiased advice. Here is the beginning of such a list with links to their Twitter handles:
Ron Lieber: We've already mentioned him, the Your Money columnist for the New York Times.
Liz Weston: Weston headlines the NerdWallet reporting team. A certified financial planner, Weston worked at the LA Times and MSN.com for years and has a small shelf of books behind her name.
Helaine Olen: Olen, a Washington Post contributor, wrote the book on why people should be suspicious of the personal financial guru industry – Pound Foolish: Exposing the Dark Side of the Personal Finance Industry.
Jean Chatzky: Chatzky is the long-time financial editor for NBC's Today Show and runs a financial site at JeanChatzky.com. She has a long list of bestselling books behind her too.
Catey Hill: Hill has been writing about money for over a decade. Her book credits include Shoo, Jimmy Choo! and The 30-minute Money Plan for Moms. She's now at MarketWatch.com
Phil Taylor: Taylor's website PTMoney.com evokes his initials and is devoted to finding your way around the gig economy. Taylor is worth following because he also founded and runs the FinCon conference, possibly the largest yearly gathering of financial bloggers.
Kim Palmer: Like Weston, she also works at NerdWallet. Formerly the US News and World Report personal finance editor.
Michelle Singletary: Singletary is the long-time financial columnist at the Washington Post.
Mike Rosenberg: Rosenberg is a business reporter for The Seattle Times specializing in housing issues. He cuts to the chase about escalating rent and home purchase prices.
Check out these excellent options for useful, accurate, and up-to-date information. None of them is all-knowing or perfect, but each can certainly help you in reaching your own personal financial objectives.
Here are a few hand-picked articles for you to read next: