American households have nearly $15.24 trillion in debt — the nation's highest levels of household debt in over a decade.
But the problem isn't just the debt itself. That debt also comes with costly interest (especially over the long-term). When balances get too high or due dates get ignored, your credit score can also drop — disqualifying you from many of the opportunities that come with good credit.
High levels of debt and low credit scores mean fewer financial options. You might not be able to buy that car you've been eyeing, and your homebuying dreams could get dashed. If you are able to secure an auto or home loan, you might find yourself facing sky-high interest rates that only further your financial problems.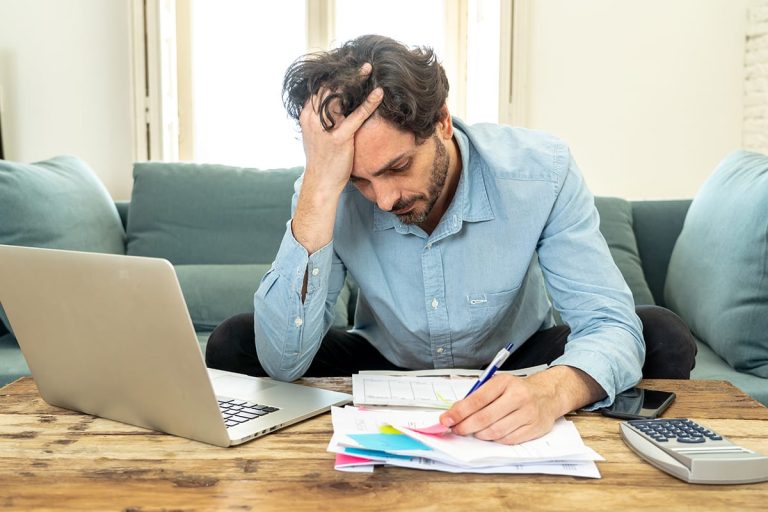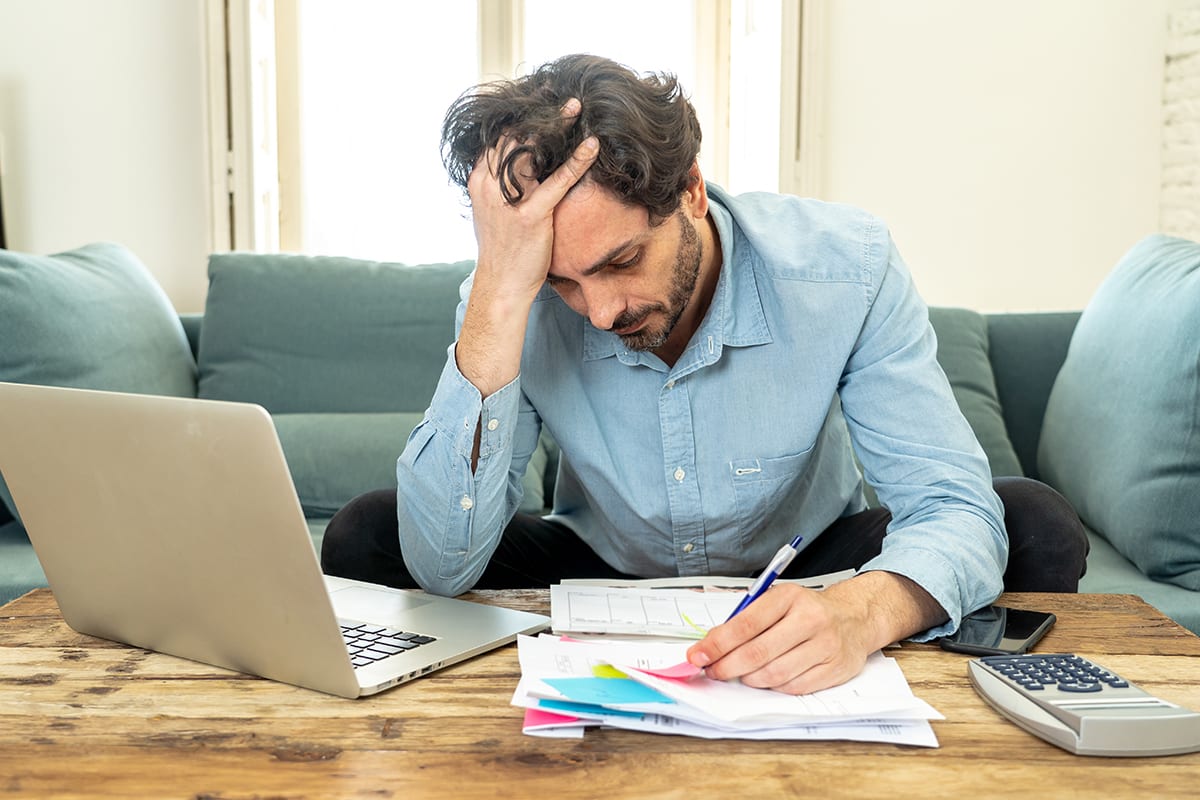 So, what can you do? How can you face your debt problem head-on and start digging yourself out of that hole? It's certainly not easy, but thankfully, there's a lot of technology that can help. Here are 6 apps that can lead the way:
The Debt Payoff Planner app is one of the most popular options out there. Not only can it help you create a personalized debt repayment schedule, but it also gives you two different strategies to tackle that debt. Choose the app's "Snowball" method to pay off your debts from smallest to biggest or go with the "Avalanche" approach and tackle higher-interest debts first instead. Either way, you'll get full visibility of your payoff timelines, including how much interest you'll save with each option.
All in all, Debt Payoff Planner offers:
Payment and progress tracking
Various debt repayment strategies
Extra payment forecasting
Financial health guidance
Debt and payment calculators
This debt payoff planner is a free app, so it won't put you any deeper in the hole. It's available on both iOS and Android devices.
If you're only tackling credit card debt the debt payoff planner may not be necessary. But the Credit Card Payoff app is a great tool to help you pay off credit card debt. The app lets you set payoff goals and then compare payment options to help you meet those goals. Thanks to handy visual graphs, you can easily see your future debt forecast, including when you can expect to be debt-free. This app is especially great at helping you hone in on where (and when) extra payments will be most beneficial.
Credit Card Payoff comes with these features:
Payoff goal tracking
Payment schedule tables
Visual graphs and charts
Extra payment forecasting
The app is free and only available on Android devices.
This app focuses mostly on the Snowball approach to debt payoff, helping you pay off your smallest debts first and then later moving onto the larger, more cumbersome ones. It's a great way to feel like you're making real, measurable progress on a month-to-month basis. The app lets you track an unlimited number of accounts, and it comes with handy charts and graphs that help you visualize your financial situation on the fly.
Debt Payoff Assistant's features include:
Debt and payment reporting
Progress tracking
Various repayment calculators
Due date monitoring
Chart and graph visualizations
Extra payment forecasting
Debt Payoff Assistant is free and only available on iOS devices.
Best Web-based Tool: Trim
Trim is a payoff app, a savings app, and a budgeting app all in one. Use the tool to get a customized payoff plan, talk with an expert debt payoff coach, or even get your APR or interest rate lowered on your accounts. Trim will do the negotiating on your behalf — even working to lower your cable, internet, and utility bills. The app will also monitor your spending to look for ways to save, and it can even recognize recurring charges and subscriptions you're no longer putting to good use.
Trim comes with:
Payoff and savings goal tracking
Bill reductions
Custom payoff planning
Expert payoff coaching
APR negotiation
Savings automation
Subscription canceling
Some aspects of Trim are free, but the Debt Payoff program is $10 per month. The platform is web-based and available at AskTrim.com.
Best All-in-one: Mint
Like Trim, Mint isn't a debt payoff app per se, but it can help you tackle those debts and improve your overall financial health. The app — along with its complementary web-based platform — allows you to set financial goals (like paying off a credit card, saving for retirement, etc.) and lets you see budgets for certain tasks/categories. You can also connect your bank, credit card and savings account, so then the app can alert you when you're nearing a budget or spending too much on a certain category. It's a great way to keep your finances in check while working toward paying off those debts and balances.
Overall, here's what Mint has to offer:
Bill-tracking
Budgeting
Credit score monitoring
Investment tracking
Goal and payoff tracking
Financial guidance and advice
The app is free and available on both Android and iOS devices.
Best for Finance Newbies: Unbury.me
If you're looking for a simple, no-frills approach to your debts, Unbury.me has a great web-based platform that can help you reach your goals. Use it to explore different repayment options, visualize the benefits each method offers, and choose the absolute best strategy for your unique situation.
Unbury.me offers features like:
Debt calculators
Multiple payment approaches
Customized payment plans
Unbury.me is free to use and is available on the web at Unbury.me.
Other Ways You Can Tackle Your Debt
While these debt payoff planners and apps can certainly help you on your debt-tackling journey, they're not the only options you have to ease your financial stress.
You can also consider strategies like:
Debt consolidation – This involves transferring all your debts to a single loan or credit card (ideally one with a no-interest/zero-APR promotion). This allows you to make just one payment per month (instead of dozens), and it can help you lower your interest costs as well.
Use bonuses and tax refunds – Do you get regular holiday or end-of-year bonuses? Are you expecting a big tax refund? Earmark those for your payoff goals. Just one or two extra payments can make a major dent in your balances.
Do some spring cleaning – Go through your closets, clean out the cabinets, and dig into that attic. Sell gently used clothing, toys, decor, and other household items you're no longer using to a local consignment shop or second-hand retailer. You can even post them to Facebook, host a garage sale, or take them to a nearby flea market. Once all is said and done, but those proceeds to your debts and watch the balances fall.
Get some part-time work – Adding some extra income can help you tackle those debts quicker too. Consider using your professional skills or experience to tutor or coach; if you're creative, then event planning or freelancing might before you. Other options include renting out a room on Airbnb, driving for Uber or Lyft, or becoming a dog walker or pet sitter. Even a few extra hundred per month can make a big difference.
If you're tackling student loan debt specifically, you may want to give the ChangEd app a whirl. The tool syncs up with your bank and savings accounts, analyzes your habits, and identifies small amounts of "change" it can put toward savings. Once your savings account hits the $100 mark, the app sends a $100 payment to your loan provider, helping you whittle down that bill (and the interest it's costing you) one step at a time.
Debt Isn't Permanent
The moral of the story here is simple: debt isn't forever. No matter how high those balances may be or what your financial situation might look like, there's always a path out. Just leverage the many tools and technologies that are out there (like the debt payoff planner), set realistic goals for yourself, and stay diligent. A debt-free future will follow.
Here are a few hand-picked articles for you to read next:
This article is part of the "Debt Payoff Series." Click here to learn more.
Disclaimer: This post contains affiliate links. If you buy an item through one of those affiliate links, Successible Life may get a small commission at no extra cost to you. This helps keep the blog running so we can continue to provide you with the best content.