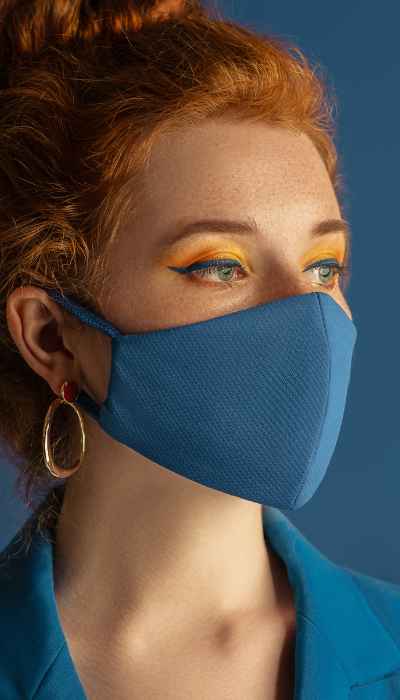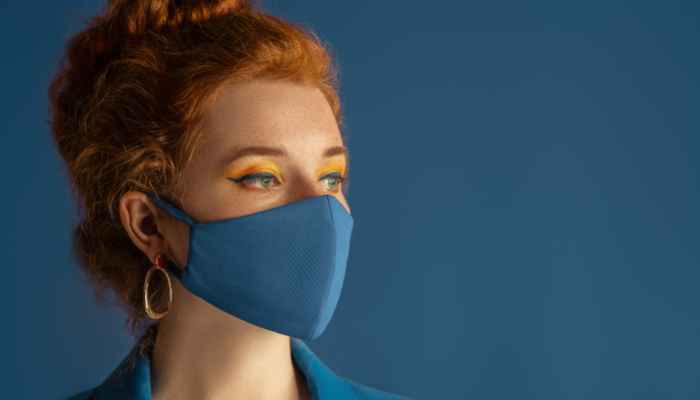 With COVID-19 still going strong across the United States, Americans are being urged to wear face masks to help keep their communities safe. As our eyes are one of the only facial features visible these days, it only makes sense to highlight them with some poppin' eye makeup! Whether you prefer to go subtle or bold, check out some fabulous beauty hacks below as inspo for your next makeup/mask duo.
Beauty Hacks: On the Subtle Side
When paired with a solid black mask, these colors really stand out! Try products like the Zendo Eyeshadow Palette and the Modern Renaissance Eye Shadow Palette to create your own version of these looks.
Similarly, you can also find ways to incorporate dark and shimmery shadows with animal print and sequin masks.
Beauty Hacks: On the Colorful Side
While these options also feature that lovely pop of color, some are brighter and/or more intricate!
Meaningful Matching
If you really want to go all-out, you can apply eye makeup that matches the color or design of your mask! Check out palettes like Urban Decay's Naked Honey Palette, the Natasha Denona Love Eyeshadow Palette, and the NORVINA® Pro Pigment Palette Vol. 1. Can't resist that Urban Decay palette we listed? Lucky for you, Urban Decay is currently offering free shipping on any order over $25! As if that wasn't exciting enough, they're also offering a free eyeshadow primer deluxe sample with every $50 purchase; just use code "PRIMETIME"!
Makeup + Masks Overall
If you love to wear makeup, you don't have to let COVID-19 limit you. Instead, explore your options by trying something new, fun, and different! We have a feeling this trendy beauty hack will stick around, even once facial coverings become optional. For now, stay safe and beautiful!
Can you wear makeup with a face mask?
Avoiding wearing anything on the skin that will be covered while wearing a mask is the recommended strategy. Under the mask humidity and heavy makeup are a recipe for blocked pores and breakouts. If you MUST wear makeup, choose a light-coverage option (like a tinted moisturizer or bb cream)
What face mask is best while wearing makeup?
There is a recommended fabric for your final step, which is actually donning your face mask: A cotton or synthetic blend mask is not preferred, according to the majority of makeup artists.
What foundation will not rub off on the mask?
Fleming endorses the durability of Double Wear as well: "Estée Lauder's Double Wear Stay In Place Makeup is a traditional foundation that is budge-proof, sweat-proof, and humidity-proof. I practically guarantee that this full-coverage matte foundation won't move, not even while wearing a mask.
Here are a few hand-picked articles for you to read next:
Disclaimer: This post contains affiliate links. If you buy an item through one of those affiliate links, Successible Life may get a small commission at no extra cost to you. This helps keep the blog running so we can continue to provide you with the best content.