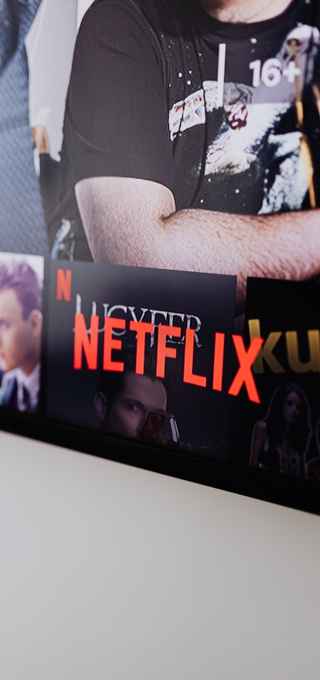 Sometimes all you want to do is curl up in bed and binge watch a show for hours on end. For many people, delving into a long television show is a way to let off steam and relax. As you practice some social distancing during this trying time (we certainly are as we write amid this COVID-19 pandemic), here are our very own favorite shows to binge watch. All of these are conveniently available for streaming right now on Netflix.
Shows To Binge Watch: Queer Eye
The "Fab Five" are back in action and on a mission to help total strangers with their much-needed lifestyle makeovers. This means revamping several areas in people's lives, including personal hygiene, home design, fashion, and so much more. Both a comedic and emotional reality series, Queer Eye delivers advice that is both relevant and inspirational to viewers.
Shows To Binge Watch: Dexter
In a chilling crime series, Dexter follows forensic technician Dexter Morgan. In an ironic twist, the child victim turned sociopathic vigilante has embarked on a killing spree. Instead of killing strangers, however, he targets the Miami murderers that got away. This dark and thrilling drama is also eight seasons long, so be warned that you will inevitably come across some fairly graphic content.
Shows To Binge Watch: The Office
A mockumentary, The Office is easily one of the most popular must-watch TV series on our list. This cult classic follows a group of average office workers as they grow in their careers and personal lives. The somewhat cringe comedy will have you rolling with laughter sometimes while other times on the verge of tears. Watch as the group interacts and bonds over utterly bizarre experiences, all while keeping the company and their jobs afloat.
Shows To Binge Watch: Love Is Blind
That's the question: is love blind? A social experiment, Love Is Blind puts the age-old question to the test. In a short period, single men and women have the opportunity to find true love and get engaged, all without seeing one another. Or will societal pressure and judgment taint the relationship before they can say "I do"? While the first season was only recently released, reality television and romance fans alike are already eager for more.
Shows To Binge Watch: Peaky Blinders
Following the Shelby crime family in a post-World War I society, Peaky Blinders tells the story of one gangster family's journey to the top of the social chain. A dark period crime drama, the intense five-season show gives viewers a gritty glimpse into the underbelly of early 20th-century England. Peaky Blinder is a great choice for anyone looking for a period film with a somewhat violent twist.
Shows To Binge Watch: Sex Education
The son of a sex therapist, Otis is roped into a school sex therapy clinic by the rebellious Maeve. Together, the two launch a profitable underground business that causes just as much trouble as it does good. As awkward as they are dramatic, all three seasons of Sex Education will keep you glued to your screen and wanting more.
Shows To Binge Watch: The Circle
A "social media competition", The Circle is an experiment where contestants utilize a social platform to propel themselves to popularity. To achieve this goal, they can either choose to be true to themselves or become someone of their creation. The strategy lies in their ability to remain popular in the eyes of their peers or otherwise be dubbed a social outcast and get booted from the group. In the end, the winner will walk away with $100,000.
Shows To Binge Watch: American Horror Story
A pretty unique show, American Horror Story appeals to a wide range of viewers. With eight seasons in total, you will be surprised to find that no two seasons are alike. Each one has its plot, characters, and setting but always includes a scary facet. It is widely debated as to which season is the best, which means you will have to watch them all and decide for yourself!
Shows To Binge Watch: The Great British Baking Show
If you love competitive cooking shows, The Great British Baking Show will be your new favorite. A group of 12 amateur British bakers puts their skills and creativity to the test for the chance to be the winner of a prize of glory plus a cake stand. While still a competition, this show is much more light and uplifting than most cookoffs. Watch all seven seasons, and you'll feel confident enough to try your hand at one of Mary Berry's complex recipes.
Shows To Binge Watch: Sherlock
A modern version of the beloved story, Sherlock follows a "consulting detective" from Scotland Yard. Sherlock Holmes and his companion Watson embark on a long-haul hunt for the villainous Moriarty. Witty and dramatic, the pair use their keen senses and forensics to solve the crime like no other. While a relatively short four-series show, each episode of Sherlock is a lengthy 88 minutes long. 
Shows To Binge Watch: Grey's Anatomy
One of the most popular and longest-running medical dramas, Grey's Anatomy will keep you busy for not hours or days but weeks. With 15 seasons consisting of 24 episodes each, you will follow the "dark and twisty" life and career of one Meredith Grey. If you're looking for a show with characters you can get emotionally attached to (and can withstand some TV-appropriate gore), this is the pick for you.
Shows To Binge Watch: Criminal Minds
If you're looking for a long-running show that will take months to get through, 15 seasons of Criminal Minds should do it. This popular mystery crime series follows the F.B.I.'s Behavioral Analysis Unit (B.A.U.) as they strategically profile and hunt down perps. Thrilling and emotional, this critically acclaimed show is one of CBS's most-watched cable shows for good reason.
Shows To Binge Watch: That '70s Show
A coming-of-age series, That '70s Show, is a parody of middle-class life in the '70s. Set in Wisconsin, the series follows a group of best friends as they tackle high school and impending adulthood. With eight seasons, this hilarious show will have you howling with laughter as you relate to their rambunctious teenage nature and juvenile mishaps.
Shows To Binge Watch: New Girl
With seven seasons, New Girl is a lighthearted show to binge when you need a laugh. Jess Day, played by Zooey Deschanel, moves in with three single men following a rough breakup. One part comedy and one part drama, this show features a ragtag group turned dysfunctional family who bonds over their relationship and career woes.
Shows To Binge Watch: Stranger Things
When Will Byers suddenly disappears, his family and friends will stop at nothing to bring him home. In the meantime, Russian agencies and other dark forces converge on a small town, wreaking havoc on the inhabitants in the process. There are currently just three seasons available of this fantasy horror series, but they'll leave you wanting more.
Shows To Binge Watch: Black Mirror
A series of prophetic stories, Black Mirror is a daunting look at what could lie in store for the world. Relating directly to modern society, nightmares come to life as technology advances far beyond our reckoning. In every episode of the five-season show, there are unique characters, settings, and plots. A satirical drama, we guarantee Black Mirror will keep you on the edge of your seat.
And that's it! We hope our list of staff favorites gives you a solid selection of shows to binge watch on Netflix for any reason of your choosing. Let us know which show you are most excited to watch or even if you have a favorite show that we left out!
What shows should I binge on?
Game of Thrones. HBO. …
Mare of Easttown. HBO. …
The Bear. Hulu. …
The Sopranos. HBO.
Breaking Bad. AMC. Aaron Paul and Bryan Cranston star in what's arguably one of the best television shows of all time. …
Only Murders in the Building. Hulu. …
The Umbrella Academy. Netflix. …
Stranger Things. Netflix. …
What is the best binge-worthy?
Jane The Virgin.
Stranger Things.
Good Girls.
You.
Breaking Bad.
The Walking Dead.
The Last Kingdom.
Orange Is the New Black.
What is the most binged Netflix show?
Squid Game (season 1), a Korean survival thriller — 1.65 billion hours.
Stranger Things (season 4), a retro sci-fi series — 1.35 billion hours.
Wednesday, a coming-of-age supernatural dark comedy — 1.02 billion hours.
Here are a few hand-picked articles for you to read next: