What we love most about fashion is its boomerang effect – the trends that we once loved can always make a comeback. Designers often take inspiration from the past years to design a new collection. And as we can notice, many of them love retro trends and revive them with some modern twists.

2022 is the year of bringing back and updating past fashion trends. The most popular are the '90s pieces, but we can also see a throwback on monochromatic looks. Overall, simplicity is leading the fashion industry at the moment. It's time to dive deep into your closet and see if some of the trendy pieces are already there.
Take a look at these pieces making a comeback this year and check which styles you can make your own.

The Timeless Pearls
Pearls are getting their chance to shine once again in 2022. Classic pieces and signifiers of elegance, pearls are always eye-catching and unique. Typically associated with sophisticated and aristocratic styles, pearls' modern updates are much more playful and youthful, giving you the freedom to wear them in different ways and styles.

You don't have to buy the most expensive ones – even AAA pearls are sophisticated and valuable and will go fabulous with your outfits. Pearls in 2022 are not just for special occasions, but you can combine them with casual clothes like T-shirts and jeans. Many celebrities and fashion gurus jumped on this trend, especially after designers decided to play with their size, color, and shape.
Platform Shoes
This much-loved and fun piece is remerging in 2022, after its appearance at the end of 2021. Actually, platform shoes try to make an appearance every few decades, and we saw them in the '70s and then the '90s. They also appeared in the 2000s when the Spice Girls reunited and wore their signature shoes, even on the red carpet.
Platform shoes have fallen out of style in the last few years, but now they're making a comeback, more versatile than ever before. In 2022, the platform shoe doesn't refer only to heels, but footwear of all kinds. Some designers dare you to up your game with the platform shoes and give you a chance even to platform sandals and sneakers.
Puffer Jacket
You can call it a bubble jacket or a down jacket; either way – they are a statement piece. The puffer jacket is revived from the '90s. However, even in 2022, it's impossible to resist the accessibility of a good puffer. It has gone through many exciting transformations, and you can find it in many sizes and shapes.

The good thing is that there are many lightweight options now. With puffer jackets, you can be fashionable while being warm and cozy during the cold months. The puffer is one of the most relevant pieces in your autumn and winter wardrobe. It has indeed become an outerwear staple among the most fantastic designer collections.
Bucket Hats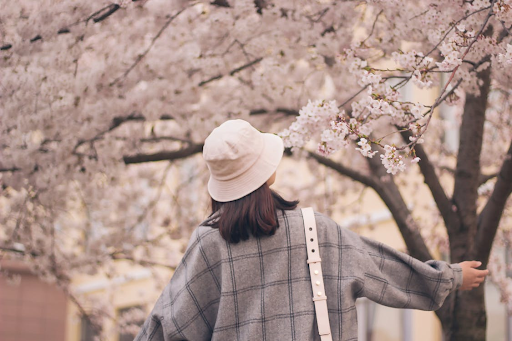 The bucket hats are back, and they look better than ever! In 2022, they transformed into a luxury must-have, with influencers and celebrities rocking the bucket hat on their social media. So, it's safe to say that this piece is making its way back.

In the '60s, the bucket hat turned into a fashionable accessory, while during the '80s, the hip hop community adopted it. Now, people reach for the bucket hat not to hide a bad hair day (although that is a plus) but to highlight a good outfit day and take it one level up. It's an accessory that works for every season.
Skirt Suits
The skirt suit was considered a classic but not a must-have piece for a few decades. However, that is changing in 2022 as younger generations embrace this iconic set. If you're a lover of an exemplary power suit, you'll love this too! Another trend from the '90s is making its comeback, and we're excited about that.

"Back to work" was a common theme in many fashion shows. That is not a surprise since people longed to dress up for work after a long period of working from home – and skirt suits are the new way of wearing suits in 2022.
Wrapping up
Now you've seen the top five pieces that you can add to your wardrobe in 2022 and be trendy. So, whether you buy pearls to improve your date night outfits or you end up going with a '90s puffer jacket for cozier outfits, you can be sure that you'll leave nobody indifferent with these pieces.
Here are a few hand-picked articles for you to read next: