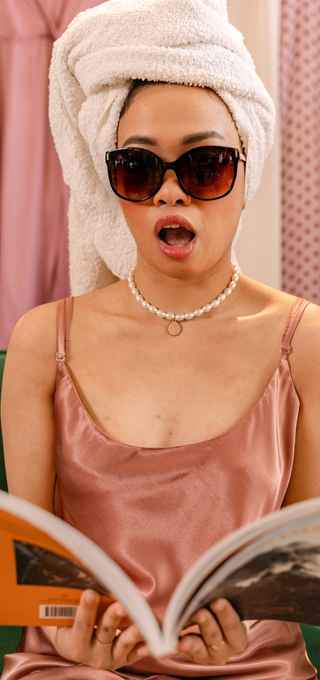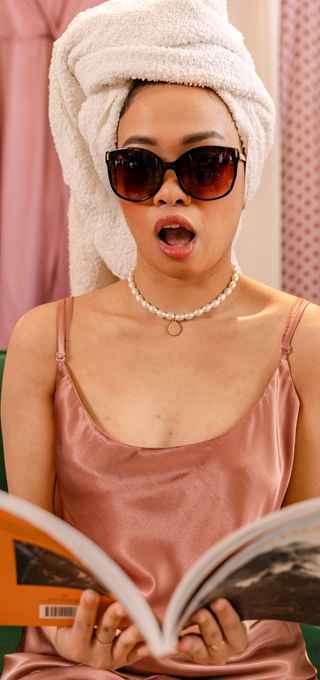 Classy, sophisticated, and elegant, with one of the most fascinating histories, pearl necklaces. These are just a few of the descriptive words that come to mind when thinking of pearls, which have evolved into mythological gemstones due to their long history. All of this serves to emphasize how unique pearls are.
Pearls are inherently majestic, and pearl jewelry will make you seem marvelous. To put it another way, pearls are highly prized gems, and purchasing real pearl necklaces is a wise investment.
However, some people do not think highly of pearl jewelry, with many of them claiming that they would make them appear older if they wore them. While these accusations might seem extreme, they might be the product of not knowing how to wear them. On the other hand, an increasing number of young people are becoming aware of the beauty of pearls and incorporating them more into their outfits.
Check the length of your pearl necklace
First and foremost, you have to know how to pull off wearing pearls without looking old-fashioned. Wearing three strands of lengthy pearl necklaces, for example, wouldn't look flattering if you're petite. So, depending on your body type, you need to seriously consider the length of the pearl necklace you are about to buy.
Nowadays, pearls have been given a modern touch, just like the younger generation of celebrities who are wearing them. To contrast the traditional sense, it's generally worn as a choker with playful decorations like letters and multicolored beads. A choker pearl necklace softens a more rigid outfit like a suit, while a multicolored beaded design adds a pop of color to your regular t-shirt and jeans combo.
Experiment with different lengths of pearl necklaces. Choose shorter and choker-length pearl necklaces if you want a dressier, more attention-grabbing style. Avoid layered chokers for a more casual approach, as the layered effect of pearl necklaces usually leads to a more dressed-up image.
Find the best shape and size for your pearls
In all honesty, large pearl necklaces can sometimes seem out of place. Because large pearls are presented in a much more ceremonial fashion, they may only be appropriate for more formal occasions. And if you look closely, you'll notice that little pearl necklaces are all the rage these days. They are delicate and charming, and they are versatile enough to be worn with a variety of different pieces of jewelry, including other necklaces. In fact, combining pearls with other jewelry will give you a modern appearance.
Classic pearls always have a lovely sophisticated look, but if you're going for a fun look, baroque pearls can be fascinating – they're always unusual, and they have a nice feel of character and distinct flair. For a fun but placed style, add a bold baroque pearl necklace or a single big baroque pearl necklace to your casual outfit. Other pearls come in a variety of shapes, including teardrops, buttons, ovals, and more unique shapes, but they're all quite unique and attractive and make for fashionable necklaces.
Wear pearls on their own
If you're a minimalist but still want to look elegant, you don't have to wear a big and heavy pearl necklace. You can also choose little pearl earrings, which are just as lovely. But don't forget to wear them alone, with no other jewelry. Wearing the entire set of pearls might make you look old-fashioned.
If you would like to make a big statement and feel like your wonderful self, keep it simple, specifically with pearl jewelry. When paired with your favorite little dress or a simple top, delicate pearl earrings will make you look elegant and magnificent while also giving off a simple and sexy look.
Final thoughts
Classic jewelry does not always imply that it is ancient and old-fashioned. Pearl's eternal charm has evolved towards a more casual shape in recent years. You can create your unique style in a modern fashionable way with a large choice of size, shape, and design.
Pearls were and still are fashionable, and they will remain so no matter what form they take. Their uniqueness makes you feel amazing and look stunning. Their energy gives your look a personality and charisma that provides the confidence everyone needs.
What does wearing a pearl necklace mean?
He noted that British and European kings, as well as Indian Maharajas, have worn pearl necklaces for ages to demonstrate that the idea of males wearing pearls is not new. He explained that a pearl represented strength. It remains classic and beautiful while yet having a fun side.
How much is a real pearl necklace worth?
Depending on the quality, a real pearl necklace can cost anywhere from $150 to $10,000 or even more. A classic Akoya necklace can range in price from $250 to $5,000+, while more affordable Freshwater necklaces can cost as little as $150. Read How Freshwater Pearls Compare to Akoyas for additional details. From $130 to $5,000 or more.
When should you wear a pearl necklace?
Evenings or formal settings, where larger pearls or pearls and diamond earrings are the standards, are appropriate times to wear pearls. Larger pearls placed in a more striking setting will be the ideal finishing touch for a cocktail dress or casual formal ensemble.