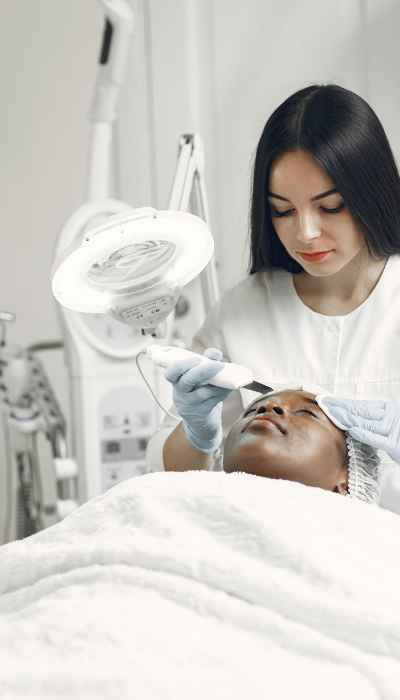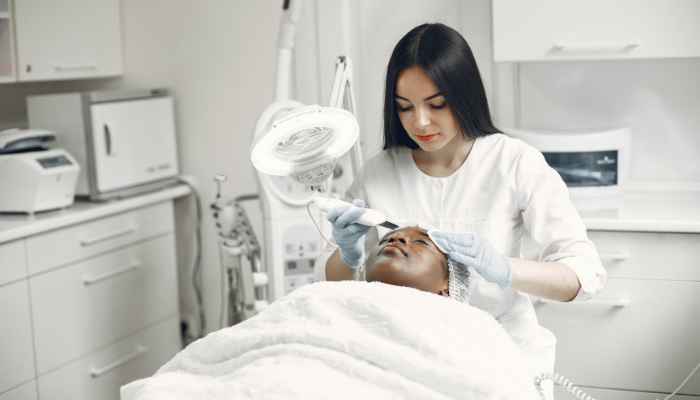 Changing your appearance is something that many try to do, but the problem is that it's easy to get stuck in what you know you could do and then feel unsure about what changes you should and can make. Cosmetic and beauty enhancements can seem especially intimidating, as there are just so many products on the marketplace, and it can seem difficult to know which ones will work for you. We've peeled back all the layers to come up with a comprehensive list of four cosmetic and beauty enhancements that are worth embracing in 2021. Some will change your appearance instantly, while others will offer results over time.
If you're ready to reveal your best self in 2021, these products, treatments, and beauty enhancements are a must.
Restore a Youthful Look to Your Face with a Chemical Peel
One of the more effective cosmetic treatments you can embrace in 2021 is a chemical peel for your face. These have become quite common and can do an excellent job of removing all the damaged skin cells that accumulate. The result is skin that looks plumped up, fresh, healthy, and youthful.
If you're new to the world of chemical peels, it's important to note they range in strength. You can undergo a light, medium, or deep chemical peel. The choice should depend on how dramatic you want the results to be, your budget, and how quickly you want to see the results. So, what specific issues can chemical peels address? They can help to treat sun damage, melasma, hyperpigmentation, wrinkles and fine lines, scars, and uneven skin tone.
Enhance Your Look by Improving Your Smile and Teeth
Most people know how welcoming a warm, heartfelt smile can be. Smiling is a wonderful thing, as it can make you appear more youthful, and more alive, and it adds beauty to your face as you light up when you smile. It's an instant beauty treatment all in itself. So, what happens if you feel self-conscious about smiling because of your teeth? Maybe your diet is not great. Maybe your teeth aren't a brilliant shining white, or perhaps you are missing a tooth that is extremely obvious when you smile. Not to worry, as you can easily give some attention to your smile and teeth with a few dental cosmetic procedures like Zirconia dental crowns.
Beauty Enhancements:

Teeth Whitening
Scheduling regular dental check-ups and cleanings will ensure your oral health is kept in check, but if that's not enough to whiten your teeth, you can always use an at-home whitening kit or products. For many people, that will be enough to do the trick, but if you want instant and more dramatic results, speak to your dentist about having in-office teeth whitening treatment. You'll walk out of there with a fresh new smile that you will want to show off.
Beauty Enhancements:

Dental Implants
As for a missing tooth, this can be both painful and a source of embarrassment, which causes you to hold back on smiling. However, a great solution is to visit a dentist who specializes in dental implants. Pure Dentistry in Brisbane, for example, has made quite the name for itself in this particular area. Known for their professionalism and attention to detail, the dentists at Pure Dentistry will give you a dental implant that looks just like a natural tooth and is a permanent solution to the problem. There's no need to replace it again down the road, as it lasts forever. It will have you feeling confident in your smile once again.
Feel More Confident Thanks to Laser Hair Removal
Then there is laser hair removal, which can result in you feeling much more confident no matter what you wear. Laser hair removal can address hair in almost any area of your body, but the most common places tend to be the legs, arms, and upper lip. This particular procedure will take several sessions before you get permanent results, but then you can enjoy a hair-free lifestyle that doesn't involve regular shaving and waxing.
Add Drama to Your Eyes with Eyelash Extensions
Then we have the final beauty enhancement that you may want to embrace in 2021, which is eyelash extensions. Rather than having to wear many coats of mascara just to get your eyelashes to be noticeable or resorting to gluing on false eyelashes day in and day out, eyelash extensions can be a simple and gorgeous solution.
With this treatment, individual eyelashes are glued to your lash line by a trained professional, giving you instant volume and length. You don't even need mascara if you don't want to wear it. Over a few weeks to a couple of months, they will fall out, so you will need to freshen them up again.
All in all, if you're ready to change up your look and embrace a variety of beauty and cosmetic enhancements, these suggestions are a great place to get started!
What is a cosmetic enhancement?
When you refer to actions or changes as cosmetic, you are saying that they are insufficient since they just modify the outward appearance of a situation or thing and not their fundamental essence.
What beauty procedure is best?
Laser Resurfacing. …
Dermal Fillers. …
Botox. …
Chemical Peels.
Dermabrasion. Dermabrasion is a procedure performed by your dermatologist or a licensed professional. …
Microdermabrasion. Microdermabrasion is a less intense version of dermabrasion. …
What is the best procedure to make your face look younger?
Halo Skin Rejuvenation/Resurfacing.
PRP (Platelet- Rich Plasma) Treatment.
Juvederm.
Botox®
Facials (including HydraFacial)
Dermaplaning.
Microneedling.
Chemical Peels.