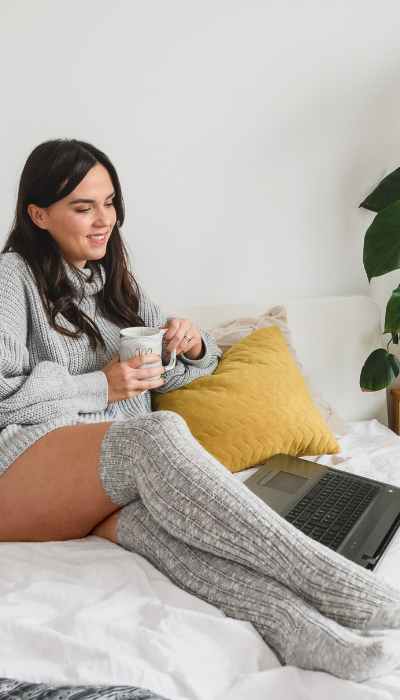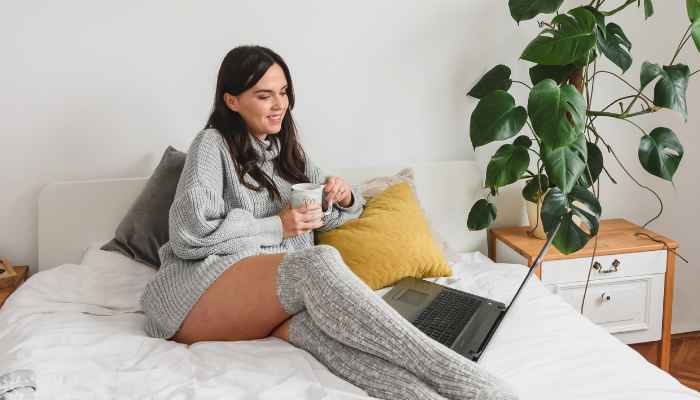 Disclaimer: This post contains affiliate links. If you buy an item of Christmas movies through one of those affiliate links, Successible Life may get a small commission at no extra cost to you. This helps keep the blog running so we can continue to provide you with the best content.
All right, the holiday season is fast approaching and it's time to gather around and watch some Christmas movies. Now, I'm sure you have some holiday favorites that boost your holiday spirit, but what if some others would spark some fun discussions? Now as a former employee of Blockbuster, I have seen some things. I take my movie recommendations seriously, and I hope you find something that speaks to you too. I present to you some Christmas movies that are guaranteed to have a little something for everyone in your life and if it doesn't, then go hunt for the ones you want, duh.
Krampus (2015 film)
If you like your Christmas movies to be a little creepy, then this movie is for you. It has snow and fun family shenanigans, but it also has the terrifying figure of Krampus coming to town and ready to punish those that have lost their Christmas spirit. This fun creepmas addition is perfect if you like comedy and a sprinkle of horror thrown in.
Holidate (2020 film)
This fun number is the perfect film to make you laugh and get through ALL the holidays. Yes, I said ALL OF THEM! This movie is modern, funny, and takes a jab at the new modern dating scene. Most of all, it's relatable and has a decent heart. Of course, it's a rom-com, but there's a strong emphasis on comedy. If you're looking for a silly, fun time or maybe just an idea for your daily life, then check out this gem!
Scrooged (1988 film)
This classic Bill Murray tale brings to life the darker side of A Christmas Carol. It's a fantasy, with a dash of horror and comedic genius that makes this film a must-watch during the Christmas season. If you love classics that take a bit to get your heart warm, then this is the movie for you!
Happiest Season (2020)
If you're looking for a modern LGTBQ+ film that creates some fresh characters and a behind-the-scenes look at dysfunctional families, then this is the film for you. This particular film focuses on family dynamics and the stress we all go through during this time of year. It can be heartwarming or tragic, funny or disastrous, and just chaos. This film highlights all those things and does it with respect and authenticity. A great film to watch every holiday season.
Arthur Christmas (2011)
This is probably one of the most underrated holiday films. This animated tale is not only great for adults but kids as well! Have you ever wondered how Santa Claus delivers all the presents every year in record time? This movie reveals all the fun-loving secrets and also delves into the family dynamics of Mr. and Mrs. Claus. I tell everyone about this movie because it's truly a unique film that did very well overseas but didn't quite hit it off with American audiences. I promise you, give this film a chance and you'll find the magic of Christmas.
Kiss Kiss Bang Bang (2005)
Ok, I'll be honest this isn't a holiday movie, but I will take every chance to talk about Robert Downey Jr. and Val Kilmer. This movie, to be fair, starts with thieves stealing Christmas toys, and then it slips quickly into a comedy, mystery, or thriller situation. This is the Christmas movie for people that hate Christmas and family stuff gives them anxiety. If you're looking for witty dialogue, complex characters, and truly some of the best banter I've ever seen, then take a chance on this very underrated film.
Where can I watch Hallmark Christmas movies 2022?
Peacock
The newest Christmas movies from Hallmark will be available to Peacock Premium customers starting in 2022, along with additional live and on-demand Hallmark programming, according to a new streaming agreement.
Is there a movie called The Best Christmas Ever?
A romantic comedy film titled Best Christmas Ever is in the works, and Mary Lambert is directing it. Charles Shyer and Todd Calgi Gallicano wrote the screenplay. Lambert may be recognized for her work on Pet Sematary and A Castle for Christmas.
What is the top Christmas movie of all time on IMDB charts?
Christmas Vacation (1989)