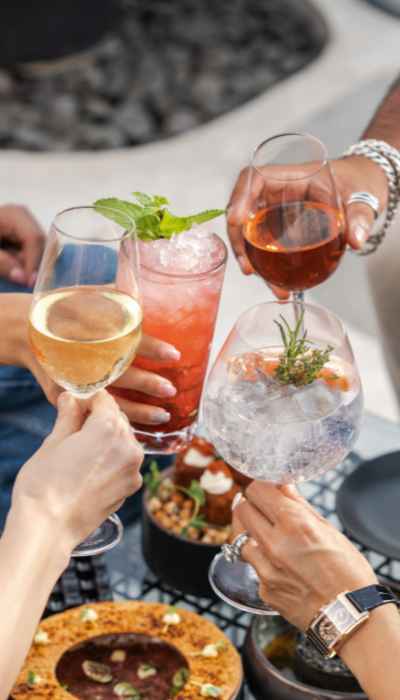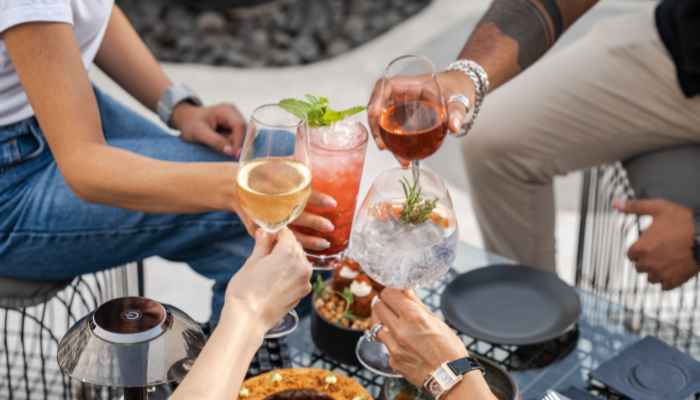 Great easy cocktails are a way to relax, unwind, and spend quality time with friends and family. Going out to a bar or restaurant is great, but making drinks isn't only for professionals. Practicing a little mixology can be a great hobby.
Making your drinks at home can be a great addition to nights when you cook dinner for yourself and your friends. It's fun, interactive, and might even help you save some money! Sometimes though, it can be difficult to know where to start. If you've ever considered learning to make a few cocktails at home, grab a shaker and a jigger and give these super simple recipes a try.
Easy Cocktails: Margarita
This iconic tequila cocktail is sure to be a crowd-pleaser no matter where you go. It's incredibly simple and easy to make while also balancing sweetness with acidity and drinkability. You probably already know to start with a standard pour of your favorite Blanco tequila, but it's important to note that ingredients make a huge difference here. Many margaritas go wrong by simply combining tequila with a generic sweet-and-sour mix.
To make your drinks especially shine, consider using freshly squeezed lime juice rather than store-bought juice laden with preservatives. Secondly, it is important to use authentic orange liqueur and agave syrup to get the best results possible. Once you have what you need, the rest is as simple as a good shaker and a scoop of ice!
Easy Cocktails: Old-Fashioned
Sometimes, the old ways truly are best. The legendary Old-Fashioned is a shining testament to this. Since its inception in the late 19th century, this simple combination of whiskey, bitters, and sugar continues to be a favorite of bartenders and patrons across the world. To make your Old-Fashioned stand, choosing a top-notch whiskey is the most important step. Whether you decide to go with bourbon or rye, the critical piece is selecting a spirit that you would enjoy neat or on the rocks.
If the whiskey of your choice is good enough to have on its own, its profile will only be strengthened by a touch of simple syrup and a dash of Angostura bitters. If you're feeling adventurous, you could even consider experimenting with infusing your simple syrup with notes of black tea, orange essence, or cinnamon sugar. Whatever you do, stir carefully, and don't forget the iconic garnishes of cherry and orange zest. The presentation goes a long way here!
Easy Cocktails: Moscow Mule
There truly is an unmistakable charm to those little copper mugs. If quality and simplicity are what you're after, a Moscow mule recipe is a must for your repertoire. The origins of this classic cocktail date back to Manhattan in the early 1940s, and this combination of vodka, ginger beer, and fresh lime juice has been a bar-top favorite ever since. The mule is a dynamic cocktail because it's so customizable.
The vodka can be substituted for just about anything you can think of. With the name being inspired by vodka's association with Russia, many bartenders assign playful names to these variations based on the spirit's place of origin. For example, a mule with spiced rum would be a Jamaica mule, and a mule made with gin would be a London mule. No matter which liquor you choose, the important thing to remember is to choose one that you love. As was the case with the margarita, fresh lime juice will go a long way! Finally, don't forget to garnish your copper mug with a lovely little lime wedge. Your friends and family will love you for it!
What are the 6 basic cocktails?
These include the Flip, Old Fashioned, Martini, Daiquiri, Sidecar, and Whiskey Highball. Every ingredient in each beverage fits into at least one of these categories.
What are the 3 main alcoholic drinks?
Wine, spirits, and beer are the three basic categories of alcoholic beverages.
What is the number 1 alcoholic drink?
Well, whiskey is the most popular alcoholic beverage in the majority of American states, but vodka is a close second. The margin between whiskey and vodka and the other liquors is fairly wide, but everyday booze like tequila and rum aren't the most popular booze in nearly as many areas.
Looking for more recipes? Check out these articles!